The Toronto Blue Jays presented their new manager. The Canadian team went to a division rival to get their new skipper. In Charlie Montoyo, the Blue Jays have an experienced manager who guided teams at all levels of the Tampa Bay Rays organization.
You may wonder why I pay attention to this news since I am a Yankee fan. Well, Montoyo was the manager of the Montgomery Biscuits and guided them to their first Southern League championship in 2006. He started his managing career with the Princeton Devil Rays in 1997, even before the expansion MLB club had played its first game.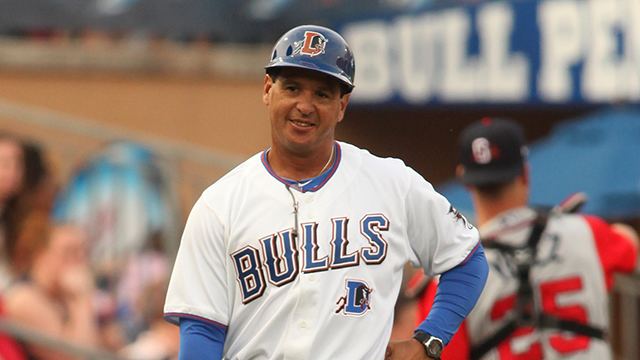 After the Princeton Devil Rays, Montoyo was promoted to short Season-A Hudson Valley Renegades, where he won his first division title. In 1999–2000, he managed the Charleston RiverDogs, leading them to their first winning season. He then was the pilot of the Bakersfield Blaze of the A Advanced California League in 2001–2002. For the next four years, he served as the manager of Tampa Bay's Double-A clubs, the Orlando Rays (2003) and Montgomery Biscuits (2004–2006). The Biscuits were the continuation of the Orlando Rays as that team moved to Montgomery in 2004.
After guiding the Biscuits to their first Southern League title, Montoyo was promoted to the Durham Bulls and stayed at the helm of the team for eight years, guiding them to two International League titles (2009 and 2013) and to an overall AAA championship in 2009.
After being a candidate for becoming the Tampa Bay Rays manager, Montoyo was brought in to become their third base coach. At the start of the 2018 season, he was promoted as he became the Rays' bench coach.
Blue Jays' GM, Ross Atkins stated at the end of the season: "Tough, smart and passionate," would be three of the traits he'll be looking for in the next Blue Jays manager. "Those are the overarching themes as I think about what it means to lead an environment in here to sustain championship-level expectations, understanding what it takes for communication to keep not just 25-man roster, but also the 40-man roster, the 200 minor-league players, the 100-plus scouts, the 100-plus coaches and medical staff people pulling in one direction and feeling connected. That person has to be an organizational leader and spokesperson, not just a leader of the 25-man clubhouse."
In Montoyo, the Blue Jays will have a multilingual manager at the helm (as he is from Puerto Rico originally) which may be very useful with several Latino players on the roster. He is an old-school manager.