On the third day of round eight, there was at least one surprising result. Hoofddorp Pioniers hosted Curaçao Neptunus, L&D Amsterdam Pirates hosted DSS, HCAW hosted Cityside Apartments Quick Amersfoort and Silicon Storks hosted De Glaskoning Twins.
Curaçao Neptunus  3  –  8  Hoofddorp Pioniers
Hoofddorp Pioniers handed Curaçao Neptunus its second loss of the season. In the
 second inning, it seemed to be business as usual as Neptunus took a 3-0 lead on a three-run home run by Gregory Muller. But this time things would be different. One inning later, Hoofddorp took the lead. A double by Mark Smit and a single by Joey de Koning drove in the first run for Pioniers. After De Koning stole second, Max Draijer drew a walk before Mervin Gario hit a bases-clearing double down the left field line. Jelle Kroft's single through the right side drove in Gario for the go-ahead run.
In the fifth inning, Pioniers would repeat the feat. A walk and five singles drove in four more runs to give Pioniers a commanding lead.
In the meantime, Dion Steijl pitched a gem. After the three runs he had given up in the second, he kept Neptunus in check rather well and even though Neptunus had runners at third base thrice, Steijl and his ninth-inning replacement Daniel Vos kept the Rotterdam based team from scoring.
Dion Steijl earned the win. He gave up five its, walked four and struck out three. Elton
 Koeiman took the loss after 4.1 innings. He gave up five runs on seven hits and a walk and struck out one.
Joey de Koning was the best hitter for Hoofddorp Pioniers. He went 3 for 4 with an RBI and two runs scored.
DSS  1  –  7  L&D Amsterdam Pirates
A regular win for L&D Amsterdam Pirates. A one-run first and a three-run second and
 fifth were enough to clinch the win and to get next to Neptunus in the standings with two games less played. With runners on the corners, Pirates executed an unusual play: a double steal. Nick Urbanus stole second and Remco Draijer stole home plate to open the score. In the second inning, Pirates scored three runs thanks to a double by Rodney Daal and a single by Max Clarijs.
Thanks to a solo home run by Kalian Sams, who is in the Netherlands as his partner is about to give birth to their second child, a triple by Linoy Croes and a single by Rodney Daal, Pirates scored thrice again in the fifth inning.
In the meantime, Kyle Ward was pitching a solid game. In six innings he gave up one run on five hits and a walk and struck out four for the win. Scott Prins lasted three innings
 for the loss in which he gave up four runs on five hits and three walks as he struck out two.
Rodney Daal and Kenny Berkenbosch both went 2 for 3 today. Daal hit a double, drove in two and scored once, Berkenbosch scored twice.

Cityside Apartments Quick Amersfoort  2  –  3  HCAW
A very close game in Bussum, where extra innings were needed to decide the game.

 In the first and the fifth inning, HCAW scored a run to take a 2-0 lead. Until the sixth inning, Chris Pfau did not allow a hit but in the sixth frame, Bryan Engelhardt stole third base and was allowed to score on a throwing error by the catcher. One inning later Cityside Apartments Quick Amersfoort would tie the game when Jules Cremer scored on a wild pitch by Timo van Ancum. So with the score still tied after nine innings, the game went into extra innings.
After neither team scored in the tenth, HCAW forced the decision in the eleventh. With the bases loaded, Berend Ruben scored on a wild pitch by Luis Figuera for the win. 

Moreno Vork earned the win as he pitched one inning, the eleventh, in which he gave up one hit. The loss went to Figuera.
In a game in which the runs and hits were scarce, Seb Visser was the best hitter for HCAW with two singles out of four at-bats. 
De Glaskoning Twins  15  –  3  Silicon Storks
Manager Aldric Dunlop saved the best for last. Pitcher Juan Carlos Sulbaran took the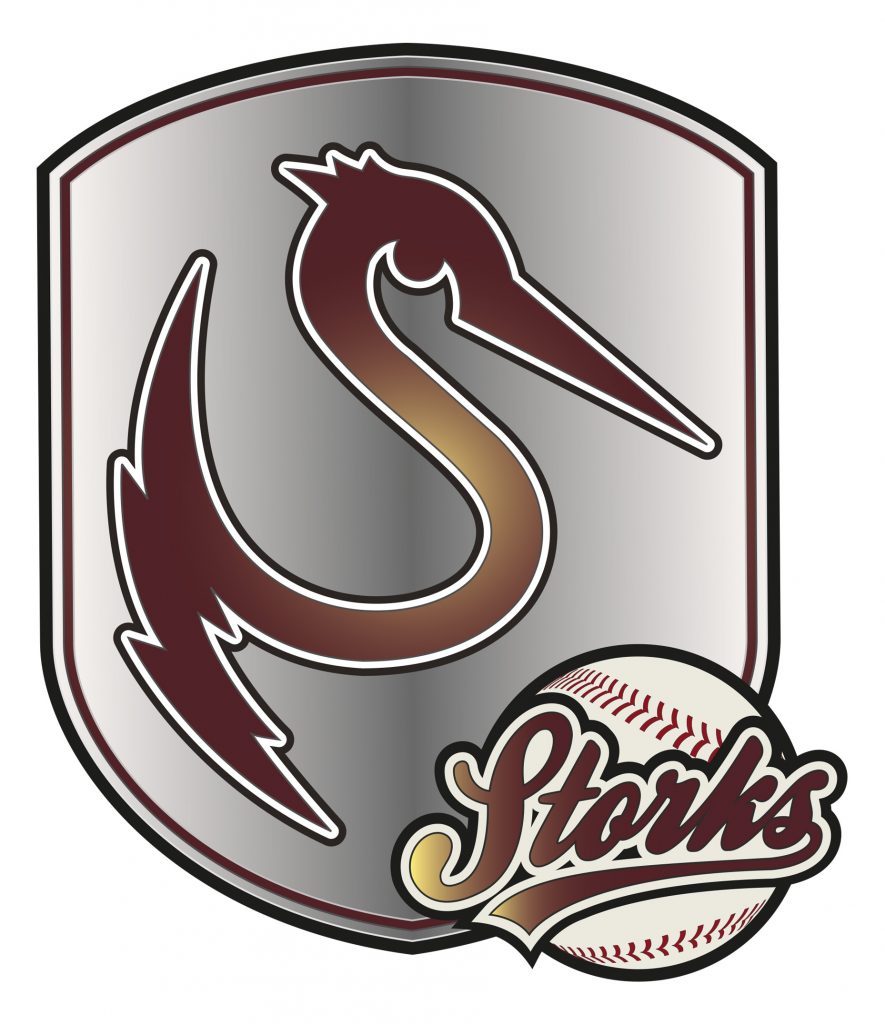 mound for Silicon Storks. But his outing lasted only three innings despite a good performance in which he gave up only one base hit and struck out five. In those three innings, it was a nice pitching duel as Pastor Chavez Martinez also performed well.
But in the fourth inning, Chavez Martinez lost it for a while. He gave up a single, a walk on a wild pitch that put runners in scoring position before Nick Nefs doubled to left field to drive in Imco Rudolph and Aldrich Guzman.
One inning later, Ruar Verkerk drove in Jarreau Martina from second with a single to cut Storks' lead in half. In the bottom of the fifth, Storks threatened with the bases loaded and one out but Imco Rudolph grounded into a 4-3 double play to end the inning.
In the top of the sixth Storks' defense fell apart and Twins batted around. Four singles, two doubles, two walks and some defensive mishap turned the game around as Twins scored eight runs. But after Reynaldo Sarmiento Claro gave up one run to Storks in the bottom of the sixth inning, the nightmare wasn't over yet. Six runs in the seventh inning shortened the game to seven mercy rule innings.
Reynaldo Sarmiento Claro earned the win as he pitched 2.1 innings in which he gave up
a run on three hits and two walks and struck out one. The loss went to José Moreno who lasted two innings in which he gave up five runs (three earned) on three hits and two walks.
Substitute Max Kops was the best hitter as he went 1 for 1 with a double and three RBI.
Standings:
| | | | | | | | | |
| --- | --- | --- | --- | --- | --- | --- | --- | --- |
| | Team | Games | Won | Tie | Lost | Points | Runs for | Runs against |
| 1 | Curaçao Neptunus | 20 | 18 | 0 | 2 | 36 | 153 | 49 |
| 2 | L&D Amsterdam | 18 | 17 | 0 | 1 | 34 | 113 | 27 |
| 3 | HCAW | 23 | 11 | 1 | 11 | 23 | 99 | 100 |
| 4 | De Glaskoning Twins | 24 | 11 | 1 | 12 | 23 | 129 | 109 |
| 5 | DSS | 24 | 9 | 2 | 13 | 20 | 99 | 131 |
| 6 | Quick Amersfoort | 23 | 8 | 2 | 13 | 18 | 116 | 152 |
| 7 | Hoofddorp Pioniers | 21 | 6 | 3 | 12 | 15 | 74 | 107 |
| 8 | Silicon Storks | 23 | 3 | 1 | 19 | 7 | 83 | 191 |
This report is brought to you by Score66 Baseball