In this week's edition of Dutchies around the world, we pay attention to players in the lower levels of minor league baseball, indy ball and Asian baseball: Zander Wiel, Kirvin Moesquit, Paul Brands, Wladimir Balentien, Curt Smit and Randolph Oduber.
Zander Wiel
Zander seems to have som problems adapting at the A-Advanced level so far. In 72 games with the Fort Myers Miracle of the Florida State League, Zander is hitting a modest .242.
In his last ten games, Zander collected just 8 hits out of 39 at-bats. His average is hovering around .240.
Zander played 48 games at first base in which he committed seven errors (.983). He also played four games in left field in which he committed one error (.889).
Zander's club is in the race to clinch the second half title. But since the second half of the season has just started, everything is possible. Currently, the Miracle is trailing the Palm Beach Cardinals by half a game after ten games played.
Kirvin Moesquit
The Curaçaoan infielder is playing with the Aberdeen Ironbirds for the second season in a row, The Orioles affiliate in the A Short-Season New York – Penn League.
After Kirvin hit a modest .250 last season, he is doing better at the plate this year with an average of .276. His best game so far this season was on June 29 vs the Brooklyn Cyclones (Mets) in which Kirvin batted 4 for 5 with two runs scored. In ten games at second base, he did not commit an error.
Paul Brands
After spending the previous two seasons at low rookie level (DSL and GCL), Paul was
 promoted to the Bristol Pirates of the Appalachian League (Advanced Rookie) this season. The 20-year old catcher from Haarlem in the Netherlands is having a decent season so far at the plate. In eight games so far, Paul has collected 8 hits out of thirty at-bats (.267) with three doubles and a home run. Behind the dish, Paul is still flawless and threw out 5 base stealers on 12 attempts (42%).
Wladimir Balentien
After a stint on the DL, Wladimir Balentien is back with the Yakult Swallows. The 33-year old outfielder from Curaçao is having a good season at the plate so far with a batting average of .294. In Sunday's game vs the Hanshin Tigers, Wladimir was red hot. In four at-bats he collected two singles and a double.
Curt Smith
Even though Curt is still hitting a respectable .294 for the Lincoln SaltDogs of the independent American Association, he is not the power threat he used to be. In 42 games, Curt hit only four home runs. In 2016 he still hit 17.
In his last ten games, his batting average dropped significantly from .325 to the current .294. In his last ten games, Curt collected 8 hits out of 38 at-bats.
His team is in the midst of a playoff race with the Kansas City T-Bones. Both teams have a 25-17 record with a one-game lead over the Gary SouthShore RailCats.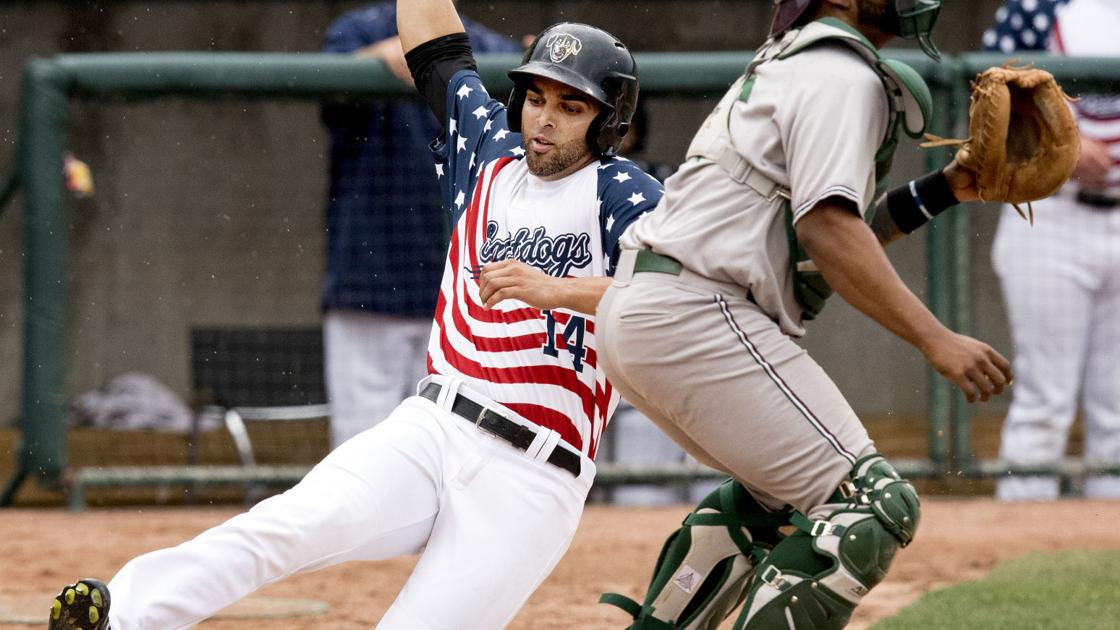 Randolph Oduber
Randolph is the teammate of Curt Smit with the Lincoln SaltDogs. Currently, Randolph is hitting .287 but also his batting average dropped significantly in the last ten games (.308 on June 18) as he hit .242 over that ten game stretch.
Randolph has shown to have some pop in his bat with five doubles and eight home runs.