On the third day of round four, L&D Amsterdam Pirates hosted Silicon Storks, HCAW hosted DSS, Cityside Apartments Quick Amersfoort faced Pioniers in Hoofddorp and De Glaskoning Twins headed to Rotterdam to take on reigning champion Curaçao Neptunus.
Silicon Storks  0  –  7  L&D Amsterdam Pirates
Not a monster score, but certainly an easy victory for L&D Amsterdam Pirates over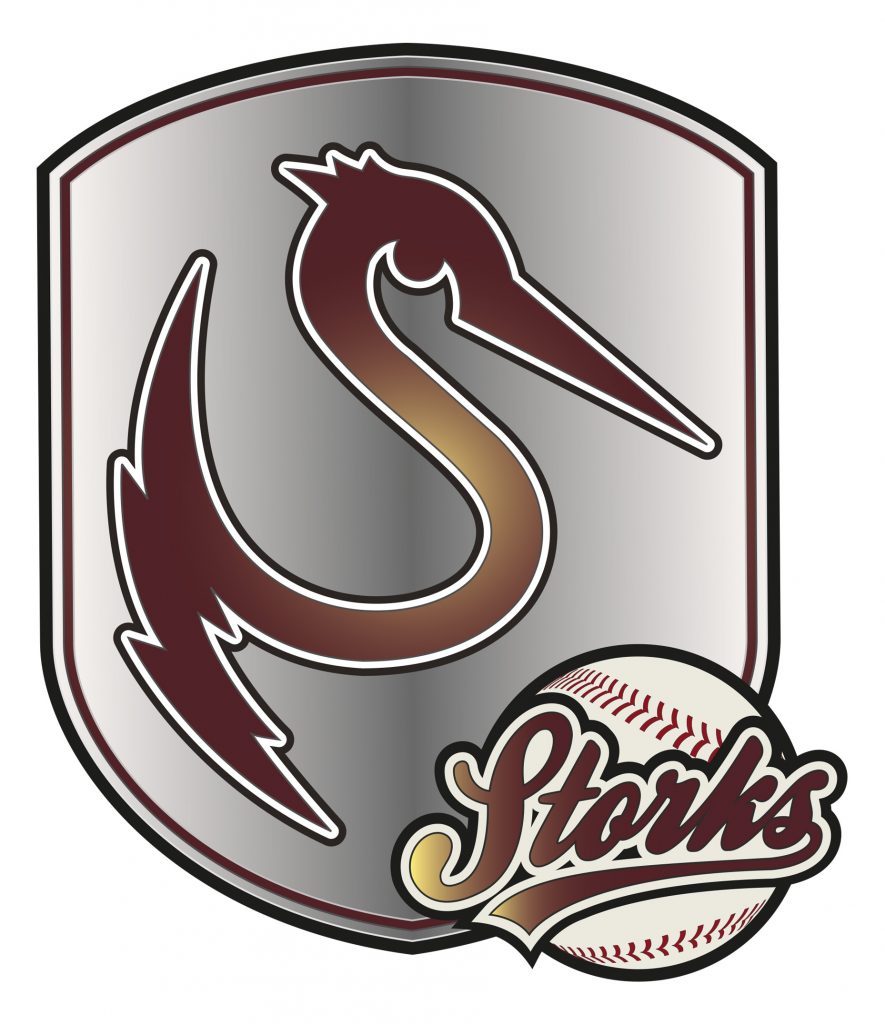 Silicon Storks. In fact, the four-run fourth inning was enough for the victory but Pirates scored three more, one in the sixth and two in the seventh.
Manager Charles Urbanus opted to use four pitchers today: Kyle Ward, who earned the win, lasted five innings in which he allowed two hits and struck out four; Nick Veltkamp pitched one inning and fanned one; Maickel Rietel lasted two frames and struck out one
 and walked one; Jim Ploeger pitched the ninth inning, gave up a hit and struck out two.
The loss went to Jurjan Koks, who was tabbed for all seven runs.
Best hitter for L&D Amsterdam Pirates was Nick Urbanus, who went 3 for 4 with a double, an RBI and three runs scored.
DSS  3  –  4  HCAW
A close game in Bussum, where home team HCAW took on DSS. HCAW took a 2-0 lead 
after scoring a run in the first and one in the sixth. But DSS bounced back in the top of the seventh as they scored twice. But in the bottom of that very inning, HCAW regained the lead when Delano Selassa scored on the single down the left field line hit by Roelie Henrique. DSS showed some flexibility once again as it tied the game at three when Odeon Gouverneur, who hit a leadoff triple, was driven in by Tino van Erk.
As the score remained tied after nine innings, extra innings were needed.
Eventually, HCAW decided the game on a wild pitch. With runners on first and second, Patrick Bok struck out swinging but catcher Koen Halderman could not hang on to Mike Groen's wild pitch and thus pinch runner Julian Rip could score all the way from second
base for the walk-off win.
Sem Robberse earned the win. He pitched the tenth inning in which he gave up one hit. Roelie Henrique was the best hitter with three hits out of four at-bats and one RBI.
Cityside Apartments Quick Amersfoort  12  –  6  Hoofddorp Pioniers
Luuk ter Beek didn't have his day, although it must be said that only one of the seven
runs he allowed, was earned. Today's game, in general, was a festival of errors. Both sided committed five of them. Pioniers did collect ten hits as Quick Amersfoort collected thirteen. But with the three more hits, Quick Amersfoort was a lot more efficient than Pioniers. A three-run second and a four-run third inning were enough for the victory but Quick Amersfoort's bats were hot today. The club scored two more in the fourth, two in the sixth and one in the seventh. Pioniers had a big inning in the seventh, as they scored four runs, but the game was already over by then. 

Jos de Jong lasted six innings for the win. He gave up one run on five hits, walked one and struck out four.
The best hitter for Cityside Apartments Quick Amersfoort was Tijmen Takke, who went 4 for 5 with four runs batted in and two runs scored.
De Glaskoning Twins  7  –  5  Curaçao Neptunus
De Glaskoning Twins handed Curaçao Neptunus its first loss of the season today.

For five innings it looked like it was one of those games in which Neptunus walked away slowly and the game would be over long before the final out. But not so this time.
Misja Harcksen pitched rather well, but still Neptunus hit him hard at times, resulting in a 4-0 lead. Twins got its base hits with Elton Koeiman on the mound but still they never were very dangerous. But that all changed in the sixth inning. Koeiman showed signs of fatigue and Twins managed to tie the game thanks to a triple by Brian Biezen, and doubles by Dennis de Quint and Shurman Marlin.
In the ninth inning, with two outs and runners on first and second, Sam Kennelly launched a three-run shot off Brendan Schoemaker, who played for Twins last year.
With Thijs Steenwijk on the mound, Neptunus scored in the bottom of the fifth but there their offense stalled and Twins walked off as the victor today. 

Thijs Steenwijk pitched the final two innings for the win. The loss went to Brendan Schoemaker.
Best hitter for De Glaskoning Twins was Sam Kennelly as he went 2 for 3 with a double, a home run, three RBI and two runs scored.

Here are some impressions of the game:
This report was brought to you by Score66 Baseball