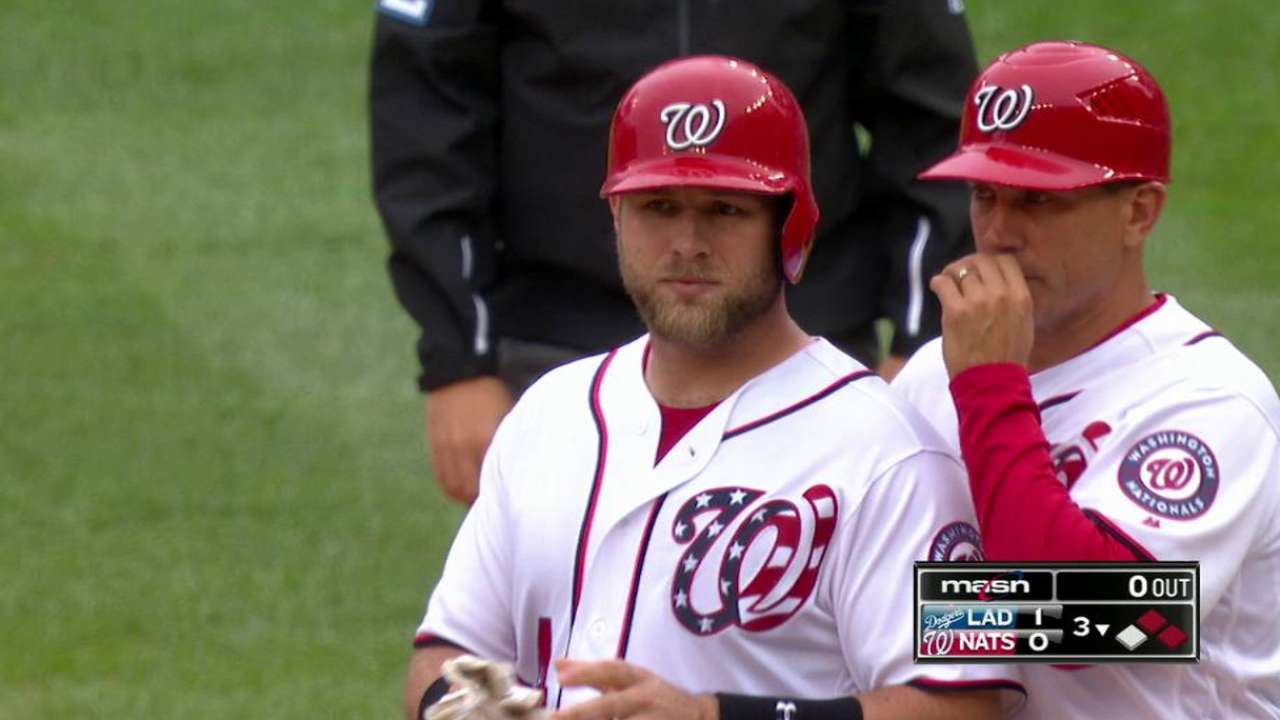 In his first start behind the dish, Spencer Kieboom collected his first MLB hit.
The 27-year old catcher was called up last week but saw action for the first time today. 
Spencer caught the first game of a doubleheader vs the Los Angeles Dodgers. In the bottom of the third inning, Spencer got his first hit, a line drive single to left field on the first pitch he saw. As the ball was thrown to the Nationals' dugout, the crowd applauded him.
With Matt Wieters on the DL and Raudy Read still serving an 80-game suspension due to PED use, Spencer will share duties behind the plate with Pedro Severino.
In his only plate appearance so far, on October 2nd, 2016, Spencer drew a walk.
That other Dutchie that appeared in today's game, Kenley Jansen, earned his seventh save of the season as he pitched a perfect ninth without striking out any hitter.
In the second game of the doubleheader, Spencer entered the game as a defensive replacement in the top of the seventh inning. In his sole at-bat in the eighth inning, he flied out to center field.
Kenley Jansen earned his eighth save of the season by pitching another perfect ninth in which he struck out one.