A bit late, but yours truly had other obligations yesterday. 
On the third day of the third round of the hoofdklasse playoffs, HCAW hosted Hoofddorp Pioniers and hurt them badly. L&D Amsterdam Pirates headed to Rotterdam to take on Curaçao Neptunus and never came close to the win.
Hoofddorp Pioniers  8  –  15  HCAW
Hoofddorp Pioniers took an early lead in the first inning when Dudley Leonora singled to
right center field and drove in Oliver van der Wijst and Mervin Gario to give Pioniers a 2-0 lead. But from there the run production stalled for five innings. In the third inning, they came close to scoring a run though, but Dudley Leonora was tagged out at home plate for the final out of the inning. HCAW, on the other hand, had three four-run innings that laid the foundation for the 15-8 victory. In the third inning, the offensive surge started. After Boyd Tuhumury scored on Roelie Henrique's single, HCAW loaded the bases. Just at that point, Lars Huijer struggled with his control and gave up two walks and hit someone with a pitch to allow two more runs. Eventually, Rossini Frolijk hit a sac fly to center field to drive in the fourth run for HCAW.
Pioniers rallied for three runs in the seventh, one in the eighth and two in the ninth, but they came up short against the mighty defense of HCAW.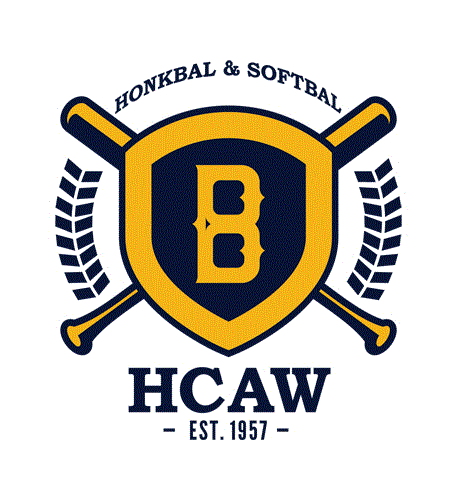 Despite giving up five runs (four earned) on fifteen hits in 6.1 innings, Kaj Timmermans earned the win. Lars Huijer had a rare poor outing and was tabbed for the loss as he gave up nine runs (eight earned) on ten hits and three walks in just 4.2.
Two players of HCAW went 3 for 4; Roelie Henrique with two RBI and two runs scored and Rossini Frolijk, with a double two RBI and three runs scored.
L&D Amsterdam Pirates  3  –  7  Curaçao Neptunus
Two big innings were enough for Curaçao Neptunus to clinch the victory. In the first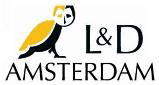 inning, the Neptunus offense jumped on Robin Schel. Schel gave up four consecutive singles to Stijn van der Meer, Benjamin Dille, Gianison Boekhoudt and Dwayne Kemp that drove in two runs. Gregory Muller followed with a double down the left field line to drive in the third run. All this before Pirates recorded the first out.
Six innings later, Neptunus added four more runs to their total.
All that Pirates could do in return was scoring two runs in the eighth and one in the ninth. With runners on first and second in the eighth inning, Gilmer Lampe doubled down the left field line off Loek van Mil, to drive in Zerzinho Croes and Nick Urbanus.
Kevin Kelly pitched a gem for the win. In six innings, he gave up just two hits and as many walks and fanned seven.
Even though Robin Schel gave up three runs in the first, he recovered quite well in the following innings. Nevertheless, he was pulled after four innings and one batter faced in

the fifth. Schel allowed nine hits and walked one and took the loss. Dennis Burgersdijk, who is struggling lately, replaced Schel and pitched a solid fifth and sixth inning before getting into trouble in the seventh when he gave up four runs.
Best hitter for Curaçao Neptunus was Gregory Muller, who went 3 for 3 with a home run, a double, four RBI and a run scored, so quite a productive day for him.
Standings in the playoff group after three rounds:
| | | | | | | | | |
| --- | --- | --- | --- | --- | --- | --- | --- | --- |
| | Team | Games | Win | Tie | Loss | Points | Runs for | Runs against |
| 1 | Curaçao Neptunus | 9 | 7 | 0 | 2 | 14 | 44 | 23 |
| 2 | L&D Amsterdam Pirates | 9 | 6 | 0 | 3 | 12 | 51 | 29 |
| 3 | HCAW | 8 | 2 | 0 | 6 | 4 | 34 | 49 |
| 4 | Hoofddorp Pioniers | 8 | 2 | 0 | 6 | 4 | 20 | 48 |
This report is brought to you by Score66 Baseball