On the second day of round three in the promotion/relegation group, DSS and De Glaskoning Twins swept their opponent to secure their stay in the hoofdklasse.
Quick Amersfoort stayed in the race for promotion by sweeping Onze Gezellen to keep them winless.
DSS  8  –  3  Storks
After beating Storks on the previous day in walk off fashion, DSS did not leave

everything to the last inning yesterday. A two run first and a three run second inning was enough for the win, but in the fourth, the eighth and the ninth, DSS scored an insurance run each.
A bases-loaded sac fly by Tino van Erk and a double down the right field line by Djewi Appelman, drove in two runs in the first inning. In the second inning, DSS jumped on Storks' starter Jurrian Koks once more as they hit three singles and a double they scored twice. Thanks to a throwing error, DSS was able to score a third run as well.
After Storks scored a run in the fourth inning, they rallied in the seventh for two more runs. Back-to-back singles, a walk, and two more consecutive singles drove in two for the club from The Hague. But that was all Storks was capable of.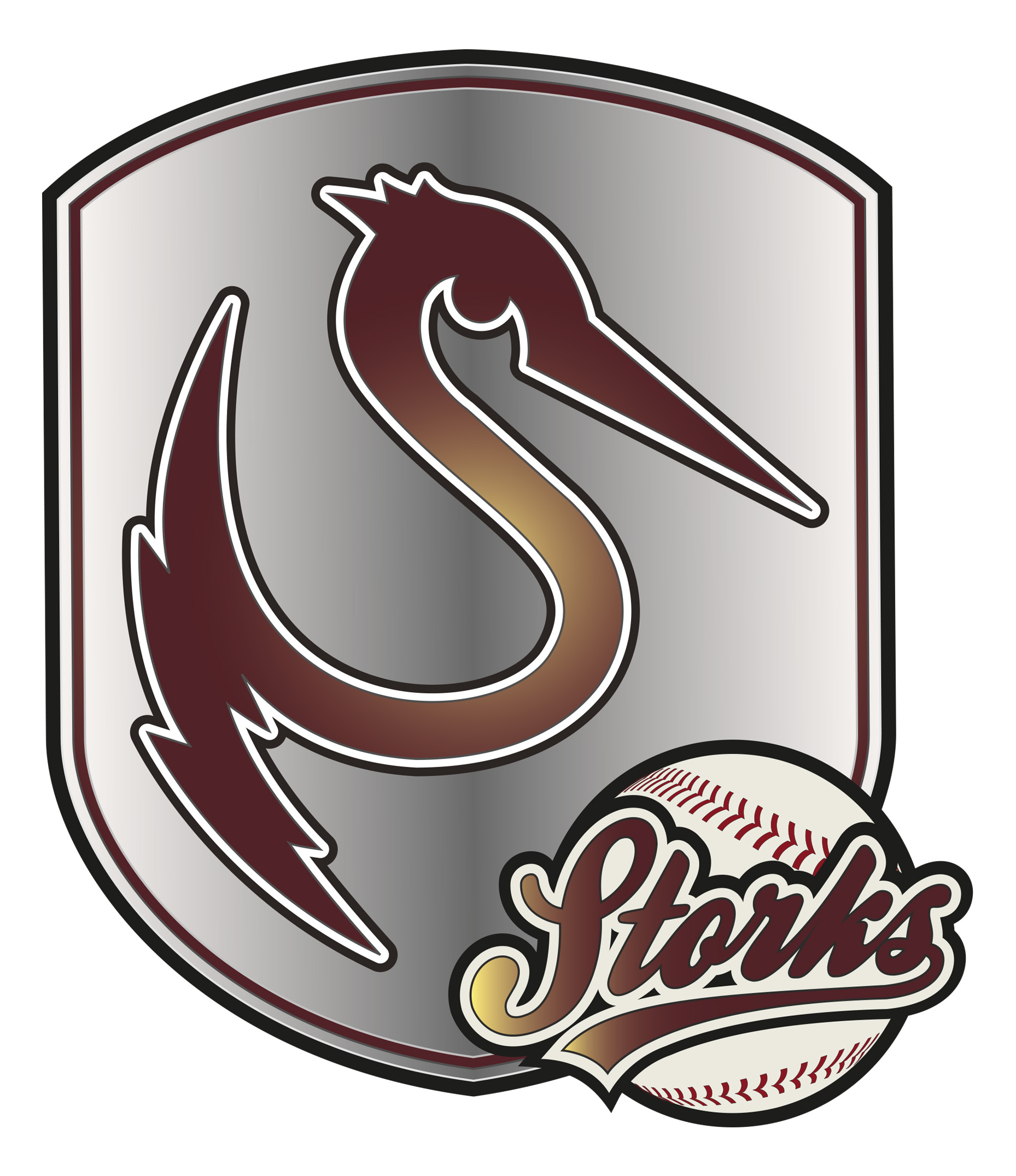 Tim Halderman pitched five innings in which he allowed one run on three hits and two walks and struck out one. Jurrian Koks took the loss. Jurrian Koks lasted seven innings. He had to surrender six runs (four earned) on twelve hits for the loss. He walked one and struck out two.
Best hitter for DSS was Devano Pieter, who went 3 for 4 with a double and two runs scored.
Pickles UVV  2  –  3  De Glaskoning Twins
After Pickles UVV took a quick 2-0 lead in the first inning, it looked like the team would take the win with them back to Utrecht for a long time. But eventually, Twins rallied in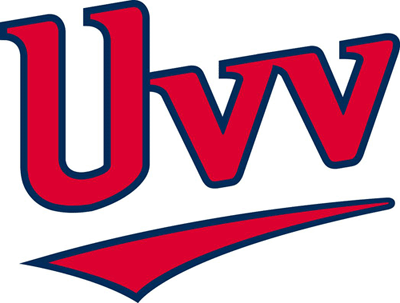 the ninth inning for the win.
UVV took advantage of the lack of control of Reynaldo Sarmiento in the first inning. A single, three walks, a wild pitch and a sac fly led to two runs for the team from Utrecht.
It was clear that Sarmiento only had to warm up because, from the next inning, he kept UVV in check. Only in the sixth inning, UVV came close to score a third run when Brandon Rijnsbergen grounded into a 5-4 force out at second base. Randy Daal, who came from second base, reached third base and went on to home plate in an attempt to score, but second baseman Bob van der Meer fired the ball towards home plate where catcher Bart Janssen tagged out Daal for the final out of the inning.
After De Glaskoning Twins cut the lead in half on Bob van der Meer's solo home run in the sixth inning, the team rallied in the ninth. Chris Gé led off with a double. Nick Peels laid down a sac bunt but as the throw at third base was too late, both runners were safe. Nick Peels advanced to second on a 5-3 ground out hit by Bob van der Meer. Jamie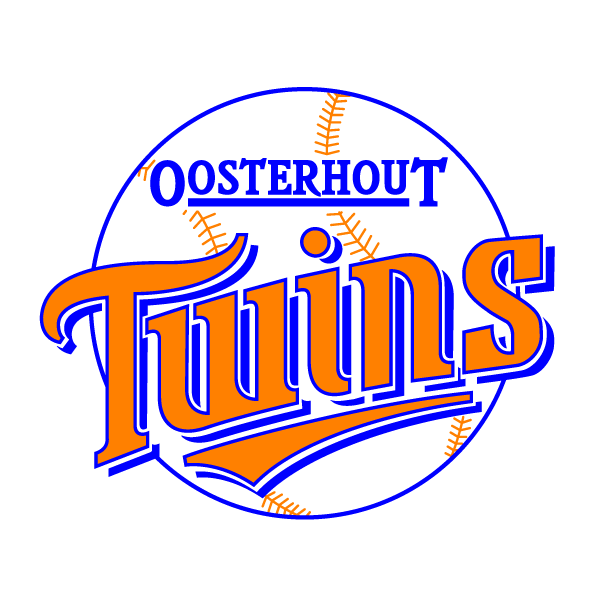 Verheyleweghen was the match winner as he laid down a surprise bunt that led to a throwing error by UVV's third baseman Mike Bazuin on which Chris Gé and Nick Peels could score the game tying and the game winning run.
Reynaldo Sarmiento earned the win. In six innings he gave up two runs on six hits and three walks. Kevin van Veen, who pitched 2.2 innings in relief, took the loss.
Best hitter for De Glaskoning Twins in this low scoring and low hit game was Bob van der Meer who went 3 for 5 and who got three of the five hits that Twins collected.
Quick Amersfoort  8  –  1  Onze Gezellen
Quick Amersfoort kept themselves in a good position for promotion to the hoofdklasse by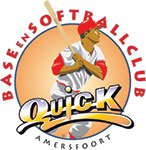 sweeping Onze Gezellen.  In a regular win, Quick scored eight runs in seven of the nine innings. A one-run first, second, fifth, sixth, seventh and ninth and a two-run fourth.
With the bases loaded in the fourth inning, Onze Gezellen replaced Rob Dreijer with Jelle Kroft on the mound. But Kroft did not start well as a balked in Kevin Windster. When Bas de Jong hit towards shortstop Joffrey Heus, the latter could prevent Quick from scoring their fourth run as he fired the ball towards home plate where Dennis Blom recorded the force out. But Jelle Kroft balked in another run to give Quick a 4-1 lead.
Onze Gezellen scored their only run in the bottom of the third inning. Ted Koehorst led off with a double down the right field line and advanced on a flyout to center field, hit by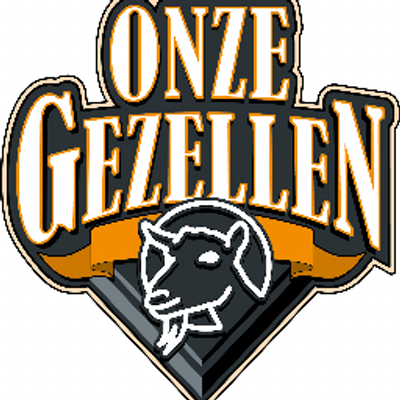 Kevin Karper. A wild pitch by Brian van Laar allowed Ted Koehorst to score Onze Gezellen's sole run.
Brian van Laar earned the win after seven innings of work in which he gave up one run on three hits and seven walks and fanned eleven. Rob Dreijer lasted only 3.1 innings and took the loss as he allowed four runs (one earned) on seven hits and three walks and struck out one.
Best hitter for Quick Amersfoort was Jos de Jong, who went 3 for 4 with a double and two RBI.
Standings in the promotion/relegation group:
| | | | | | | | | |
| --- | --- | --- | --- | --- | --- | --- | --- | --- |
| | Team | Games | Win | Tie | Loss | Points | Runs for | Runs against |
| 1 | DSS | 6 | 6 | 0 | 0 | 12 | 57 | 16 |
| 2 | De Glaskoning Twins | 6 | 6 | 0 | 0 | 12 | 40 | 10 |
| 3 | Quick Amersfoort H1 | 6 | 3 | 0 | 3 | 6 | 41 | 49 |
| 4 | Storks H1 | 6 | 2 | 0 | 4 | 4 | 23 | 30 |
| 5 | Pickles UVV | 6 | 1 | 0 | 5 | 2 | 30 | 40 |
| 6 | Onze Gezellen H1 | 6 | 0 | 0 | 6 | 0 | 16 | 62 |
Bold: secured their stay in the hoofdklasse
Italic: In the race for promotion to the hoofdklasse

This report is brought to you by Score66 Baseball