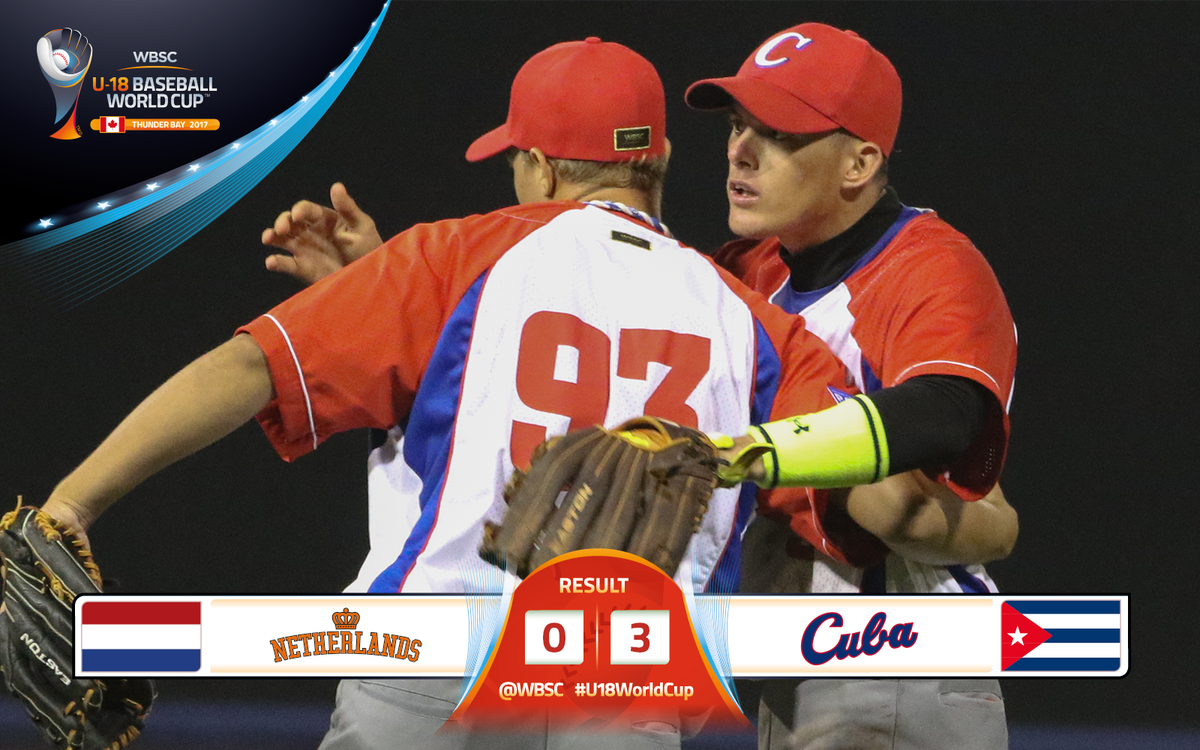 In a rather close game between Cuba and the Netherlands, the Dutch stayed at the wrong side of the score (3-0) for the second day in a row. But the bright spot was it wasn't a trouncing like yesterday.
Unlike yesterday, the Kingdom of the Netherlands managed to collect several hits, seven to be exact, of which Delano Selassa (2 for 4) collected two.
Also, the Dutch pitching panned out a lot better than yesterday.  Starting pitcher Luuk ter Beek lasted 6.2 innings in which he gave up only two runs on nine hits and a walk and fanned four. Unfortunately, his decent outing wasn't backed by some run support, so Luuk was tabbed with the loss. In fact, for six innings, Luuk kept the Cubans in check very well. Only in the fifth inning, he gave up the first run of the game.
The Dutch got on base several times but all stranded at second base. In the sixth inning, with runners on first and second, Shèrten Apostel hit towards the Cuban shortstop, who fired the ball towards third base where the force out was recorded.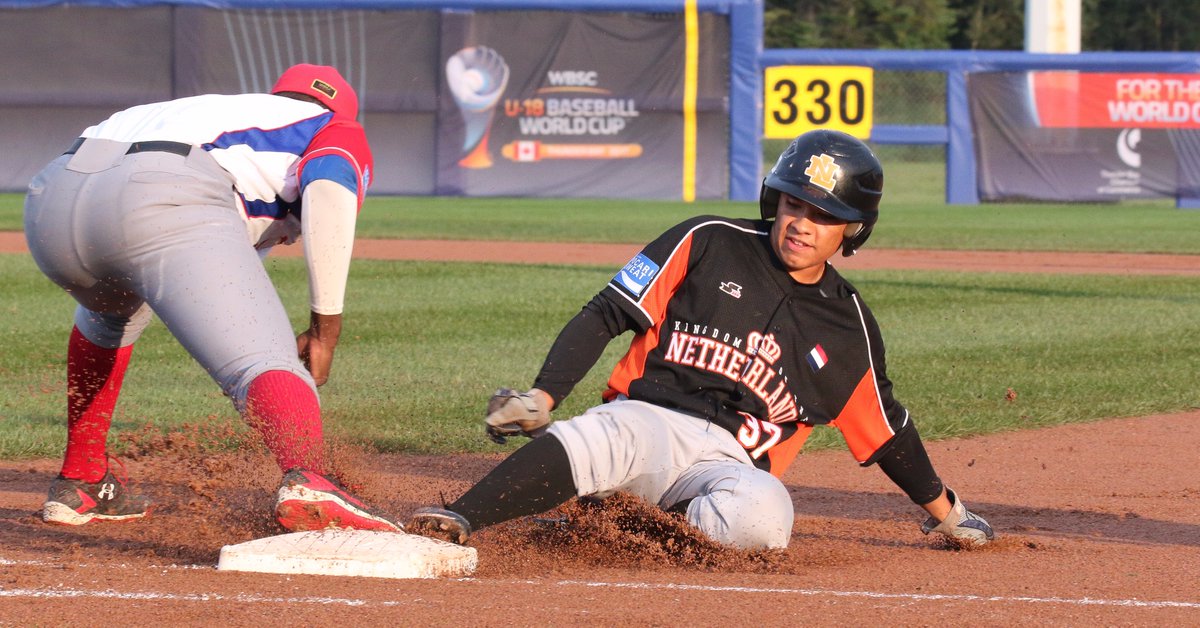 Even though the Dutch pitching did very well and the Dutch offense collected seven hits, the team never came close to the victory. It was one of those games in which you play well but your opponent is just a tad better. Despite the result, this game is one the team can be content about. It should give the team some good spirit for the next game vs South Africa.
Best hitter for the Dutch was Delano Selassa with two hits out of four at bats with a double.
Other hitting results:
Jeandro Tromp: 1 for 3
Richgelon Juliana: 1 for 4
Shèrten Apostel: 1 for 3
Tijmen Takke: 1 for 4
Denzel Bryson: 1 for 3
Other Dutch pitching results:
Aaron de Groot: 0.2 IP, 1 unearned run on 2 hits and a K
Donny Breek: 0.2 IP,, no hits, no walks, no Ks