Finally, the moment we have all been waiting for has arrived. The start of the Dutchhoofdklasse season. This year with only seven clubs instead of eight. This due to the withdrawal of Kinheim from Haarlem. On this opening day, the following games were scheduled: L&D Amsterdam Pirates @ DSS, HCAW @ Hoofddorp Pioniers and De Glaskoning Twins @ Pickles UVV. Curacao Neptunus will not play this weekend.
L&D Amsterdam Pirates  11  –  4  DSS
In Haarlem, L&D Amsterdam Pirates struck first vs DSS. With Mike Groen on the mound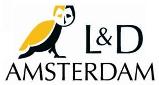 for DSS, Remco Draijer drew a walk and stole second before Nick Urbanus did the same on a wild pitch fourth ball. Thanks to this wild pitch, Draijer advanced to third. After Gilmer Lampe drew a walk as well, Kenny Berkenbosch singled through the left side, to drive in Remco Draijer and Nick Urbanus.
After Pirates scored three runs in the second and four runs in the fourth frame, the game wasn't really a game anymore.
But in the bottom of the fourth, DSS finally got on the board when Tino van Erk tripled home Kevin Nieveld from first base.
 Cordemans was replaced by Robin Schel in the bottom of the fifth. Schel didn't start well as he gave up back-to-back singles. With the bases loaded, Omar Williams drew a walk to drive in the second run for DSS. But Schel pitched out of the jam when Tino van Erk fouled out to third base.

Pirates scored one more run in the top of the eighth inning and DSS did so in the bottom of the seventh and the bottom of the ninth.
Rob Cordemans earned the win. In four innings he threw 62 pitches, struck out four, walked none and gave up one run on five hits.
Mike Groen gave up nine runs (four earned) in 3.2 innings for the loss.

Best hitter for L&D Amsterdam Pirates was Nick Urbanus, who went 2 for 2 with a double, three RBI and three runs scored.
HCAW  14  –  4  Pioniers
A disastrous start for Hoofddorp Pioniers as the team's pitching was hit hard and gave up fourteen runs in seven innings as HCAW beat the team from Hoofddorp 14-4 in seven innings.
In a matchup between starting pitchers Jim Ploeger (HCAW) and Lars Huijer (Pioniers),
Ploeger had the best start. Lars Huijer gave up three runs in the first two innings. In the first, HCAW scored twice on home run to left field, hit by Vince Rooi and in the second inning when Sven Jongejans, Raoell Kortstam and Roelie Henrique hit back-to-back-to-back singles to load the bases. Boyd Tuhumury followed with a sac fly to center field to drive in Sven Jongejans.
In the bottom of the first inning, Pioniers got on the board when Dudley Leonora got on base on a fielding error by second baseman Roelie Henrique. Leonora then stole second and third and scored Pioniers' first run on a throwing error by catcher Sven Jongejans.
Lars Huijer didn't get help from his defense when Kevin Dirksen reached base on a
fielding error by shortstop Dudley Leonora. A passed ball allowed Dirksen to advance to second base and a single by Kevin Weijgertse drove in Dirksen to give HCAW a 4-1 lead.
Lars Huijer struggled through the third inning as he gave up five unearned runs.
Despite recording two outs, he could not get out of the inning and was replaced by Glen Wassink.
Pioniers inched a bit closer in the third inning, when Joey Eeman drew a walk, stole second and advanced to third on a single by Sander Paap. Eeman scored when Sander Paap tried to steal second base and was caught stealing 1-3-6. 
Pioners added two runs to their total in the sixth and HCAW added three by scoring two runs in the sixth and one in the seventh to end the game with the mercy rule.
Jim Ploeger earned the win in 5.1 innings as he gave up four runs (three earned) on four hits, walked three and fanned eleven.
Lars Huijer had an unusually rough outing. In 2.2 innings he gave up eight runs (three earned) on nine hits. He walked two and struck out four.
Best hitter for HCAW was Kevin Weijgertse, who went 4 for 5 with an RBI and two runs scored. The most impact had Vince Rooi with two home runs and seven runs batted in.
De Glaskoning Twins  1  –  11  Pickles UVV
A flattered victory for Pickles UVV as they beat De Glaskoning Twins 11-1 in seven innings. Until that seventh inning, Twins outhit UVV but failed to score.

In the first three innings, De Glaskoning Twins collected five hits and Pickles UVV just two. But this did not show in the score as UVV took a 2-1 lead. UVV scored a run in the first inning when Mike Bazuin hit into a 6-5 fielder's choice on which Jelle Blaauw scored the opening run. One inning later, Jelle Blaauw singled to left field with Cecil Commencia on second base. Commencia advanced to third and scored on a fielding error by third baseman Christopher Gé  on the throw of left fielder Nick Peels. 
Twins cut the lead in half in the third inning when Jamie Verheyleweghen scored all the way from first base on Dennis de Quint's double to left center field.
Jan Evertse, who pitched a decent game, gave up a third run to UVV in the fourth inning. Jelle Blaauw led off with a single to third base, advanced to second on a wild pitch. After Tijmen Takke was hit by a pitch and Bryce Cherry grounded into a 6-4 force out at second base, Blaauw advanced to third on the play. Eventually, he was driven in on a sac fly to center field, hit by Mike Bazuin.
UVV had a golden opportunity to extend their lead in the sixth as Julian Goins hit a

leadoff triple, but the team could not cash in as Jan Evertse retired the next three hitters to avoid further trouble.
Evertse was replaced by Sharlon Lebacks in the bottom of the seventh inning. Lebacks didn't start well as he gave up back-to-back walks to Jelle Blaauw and Tijmen Takke. A double steal put both runners in scoring position before Bryce Cherry singled home Blaauw for the fourth run for UVV. A double by Sergino Martis drove in Takke and put runners in scoring position again. After Julian Goins drew a walk, Randy Daal singled home Bryce Cherry. A bases loaded walk and a bases loaded double drove in four runs, to give UVV a 10-1 lead. Tijmen Takke ended the game early as he singled home Jelle Blaauw for the eleventh run for UVV.
Tino van Ancum earned the win, as he ruled on the mound and cruised through six innings in which he gave up one run on eight hits, walked three and struck out four.
Jan Evertse took the loss after pitching six innings in which he gave up three runs on four hits and five walks. He struck out one.  Normally you have a chance of winning a game with numbers like this, but Jan did not get enough run support today and Timo van Ancum pitched just a bit better today.
Best hitter for Pickles UVV was Jelle Blaauw, who went 4 for 4 with two doubles, three RBI and four runs scored.

This report was brought to you by Score66 Baseball