In Ballparks Around the World, the Dutch Baseball Hangout pays attention to one of the venues of the upcoming World Baseball Classic: Estadio Charros de Jalisco, home of the Charros de Jalisco from the Mexican Pacific League.
Estadio de Béisbol Charros de Jalisco is located in Zapopan, near Guadelajara in Mexico.
The stadium was created in 2011 to host the Pan-American Games. The stadium has a permanent capacity of 8,000, which can be extended to 15,000 for baseball games. The design is very modern. The roof of the grandstand looks like a bunch of sails of a sailing ship.
The Charros de Jalisco of the Mexican Pacific League (Liga Mexicana del Pacifico), bought the stadium in 2014.  The Charros de Jalisco used to be the  Algodoneros de Guasave. The team was bought by a group of businessmen in April 2014 and moved to Zapopan. In the past, there have been previous editions of the Charros de Jalisco. The first team with that name saw the light in 1949 as a member of the Mexican Baseball League. This team lasted only four seasons. Baseball returned to Zapopan in 1954 when a second edition of the club saw the light. This team lasted a lot longer as it dissolved in 1975. The next edition was established in 1988 but despite drawing 270,000 fans (second in the league), the club got into a dispute with the Mexican League and the team was moved to Monterrey. In 1991, a new edition of the Charros de Jalisco arose and had Rich Renteria in its ranks, who batted a league leading .442. This team lasted until 1996. Eventually, the current edition of the team started in 2014 as part of the MPL (Winter League).
During games of the Charros de Jalisco, there is a lot of entertainment, so a non-baseball person doesn't need to feel bored.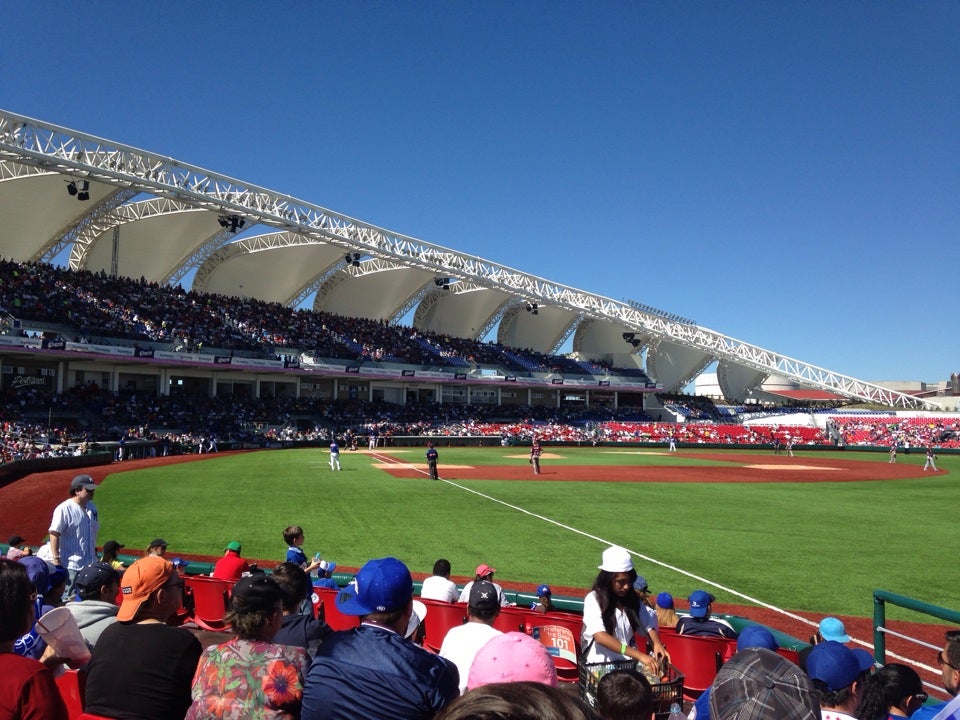 Underneath the stands, there are plenty of food and drinks amenities with a variety in food like tacos (what else in Mexico? 😉 ), chicken wings, donuts, etc.
Guadalajara/Zapopan was not known as a place for baseball fans but the Charros have been improving their baseball experience so fans are coming to the stadium. Originally, the stadium was created as a track and field stadium and you can tell somehow once you are standing on the field. The playing surface is made of artificial turf, including the warning track behind home plate and along the foul lines.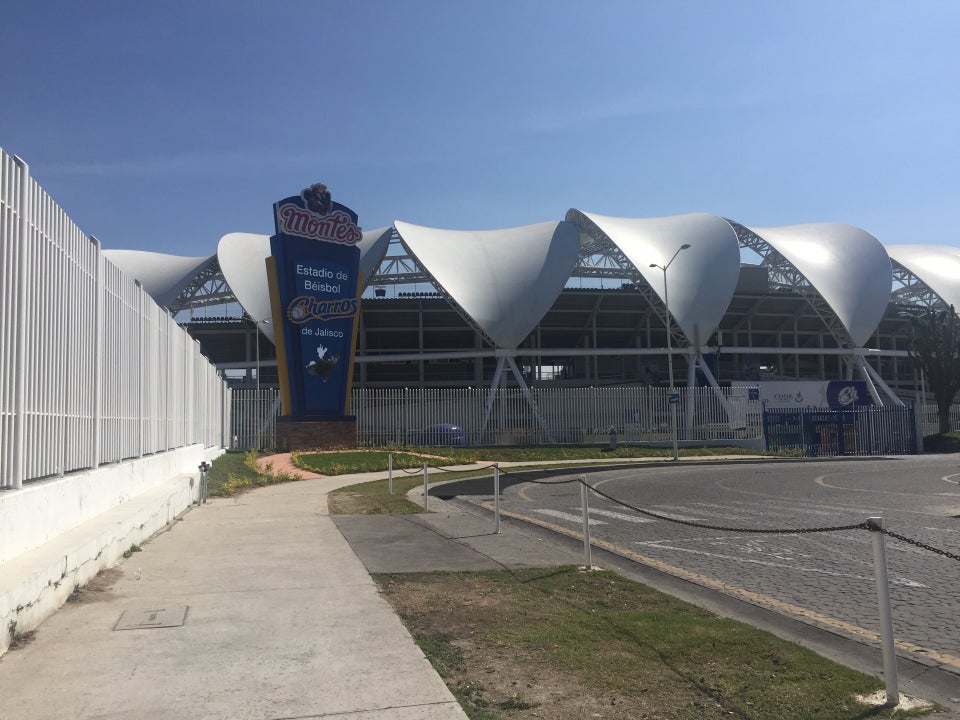 With the 2017 World Baseball Classic, the main tournament of the world's biggest baseball event returns to Mexico as Mexico City hosted group B in 2009. The stadium will host Puerto Rico, Italy, Venezuela and Mexico.
Here are some photos to give an impression of the state of the art ballpark.