In a game that started like the one of yesterday, Curacao Neptunus stepped off the field as a victor. In a close game both teams left eight runners on the bases. Pirates got runners in scoring position four times without taking advantage of it, Neptunus did so three times. Where Neptunus' bullpen was the achilles heel in the first game, it was their strength in this game as it did not allow any run after starter Orlando Yntema was pulled.

Curacao Neptunus  4  –  3  L&D Amsterdam Pirates
Just like yesterday's game, Neptunus took a 4-0 lead by scoring a run in the first inning and three in the second. Rob Cordemans struggled the first two innings but setteld down afterwards. After Randolph Oduber was hit by a pitch in the top of the first, he advanced to third on a single to left center field, hit by Gianison Boekhoudt. A single down the right
field line by Dwayne Kemp, drove in Oduber for the opening run.
A bases loaded 4-1 ground out hit by Christian Diaz drove in Daniel Fernandes. Two more runs were driven in on Randolph Oduber's single to right field.
Pirates would get back in the game and scored a run in three consecutive innings to make it 4-3. In the fourth inning, Nick Urbanus scored from third on Danny Rombley's single to center field. One inning later, Max Clarijs scored from third on Nick Urbanus' single to right field. The final run that Pirates crossed home plate when Linoy Croes homered to right field.
The final chance that Pirates had to score the game tying run came in the seventh as Nick Urbanus and Gilmer Lampe drew back-to-back walks with two outs. But Kenny Berkenbosch grounded into a 5-4 force out to end the inning.
In the next two innings Berry van Driel and Loek van Mil each retired the side in one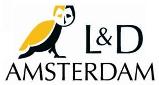 inning.
Van Mil earned the save. Orlando Yntema earned the win in 6.2 innings in which he allowed three runs on six hits, walked four and struck out five.
Good old Rob Cordemans took the loss. In five innings the veteran allowed four runs on eight hits, walked three and struck out two.
Best hitter for Curacao Neptunus was Gianison Boekhoudt, who went 2 for 3. 
With this win, Curacao Neptunus is only one win away from clinching their fourth consecutive championship, their 17th overall.
This report was brought to you by Score66 Baseball.