On day one of the second round, Curacao Neptunus faced Kinheim, DSS took on L&D Amsterdam Pirates, HCAW hosted UVV and Vaessen Pioniers played vs De Glaskoning Twins. It was an exciting night with two come back from behind victories and two almost comeback from behind victories.
Curcacao Neptunus  9  –  9  Kinheim
Glen Wassink kept Curacao Neptunus in check rather well in the first three innings but in the fourth the Neptunus lineup started to see his pitches better as they jumped on him.
With the bases loaded and no outs, Christian Diaz hit a sac fly to center field to drive in Benjamin Dille. The next hitter, Dashenko Ricardo, hit down the left field line and drove in Gianison Boekhoudt and Raily Legito. Ricardo advanced to second on the throw towards
home plate. When Rien Vernooij singled through the left side of the infield, he drove in Dashenko Ricardo for the fourth run of Neptunus.
Until the fifth inning Diegomar Markwell pitched a no-hitter but it was spoiled in the top of the fifth inning when Oliver van der Wijst singled. Van der Wijst tried to stretch the single into a double and was tagged out 8-4.
In he top of the sixth inning, Kinheim got on the board when Niels van Weert singled, advanced to second on a balk and advanced to third on a failed pick off attempt. In the mean time Sander Paap had hit a single as well, so Kinheim had runners on the corners when Jasper Keijzer singled to through the left side. Van Weert scored the first run on Keijzer's hit for the Haarlem based team. Diegomar Markwell struggled through the sixth inning as he gave up another hit, this time to Niels van Weert, to load the bases with only one out. A walk given up to Kevin Moesquit drove in the second run for Kinheim. Eventually Kinheim tied the game when Bryan Engelhardt singled and drove in Niels van Weert and Jasper Keijzer.

With a whole new ball game, Neptunus threatened to take the lead again in the seventh inning. With Dwayne Kemp and Benjamin Dille in scoring postiion and with one out, Gianison Boekhoudt struck out swinging but Christian Diaz drove in Dwayne Kemp as he hit towards shortstop Dudley Leonora, who committed an error to give Neptunus a one run lead again.
Neptunus had a big chance to add one more run when Rien Vernooi doubled and advanced to third on a passed ball in the bottom of the eighth, but Nick Veltkamp managed to get out of the inning without further damage. Kinheim on the other hand loaded the bases and tied the game again when Oliver van der Wijst got on base on a fielder's choice and Kevin Moesquit scored on the throwing error by Dwayne Kemp. With two outs, Jochem Koedijk drew a bases loaded walk to give Kinheim the lead for the first time in the game.
This game had the ending of a thriller. David Bergman took the mound for Kinheim to close out the game, but he started with giving up single to Benjamin Dille. Another fielding error by Mervin Gario put runners on first and second before Gianison Boekhoudt struck out looking. Christian Diaz then doubled down the right field line to drive in
Benjamin Dille for the game tying run. Raily Legito was caught in a run down between third and second and was tagged out at third for the second out. Dashenko Ricardo fouled out for the final out of the inning, so the dreaded tie breaker was needed for the first time this season.
After Kinheim scored three runs in the top of the tenth inning, Curacao Neptunus did the same in the bottom of the inning. And that is where the game ended, at a 9-9 tie due to the curfew rule. This means that after 10:30 PM not a new inning can be started, because otherwise people could be bothered by the noise… Yup, that's baseball in the Netherlands.
So no winning pitcher here. Rien Vernooij was the best hitter on the side of Neptunus as he collected 3 hits (one triple and one double) in five at bats with three runs batted in.
Kevin Moesquit went 2 for 4 for Kinheim as he drove in three runs.
DSS   7 – 9   L&D Amsterdam
DSS took a surprising and bold lead in the bottom of the first ininng as Melvin Purdue hit a lead off triple off Kevin Heystek. Koen Halderman singled through the right side of the infield and drove in Purdue. Ryan Miner then hit to third base where third baseman Jesse Aussems committed an error. A wild pitch by Kevin Heystek allowed both runners to
advance a base. A second error was committed by Pirates as Seb Visser hit towards second baseman Max Clarijs and drove in Koen Halderman for DSS' second run.
But Amsterdam would get on the board one inning later. Rachid Gerard singled to get on base and advanced two bases on consecutive ground outs. When Jesse Aussems singled through the right side of the infield, he drove in Rachid Gerard for L&D Amsterdam Pirates. After Jesse Aussems advanced to second base on a wild pitch, he came close to scoring when Linoy Croes singled to right field as he raced towards home plate, but there he was tagged out by catcher Ruben Prins.
But in the blink of an eye in the third inning Pirates turned the tables when Michael Duursma scored all the way from first base on a double down the right field line hit by Gilmer Lampe. Gilmer Lampe advanced on a wild pitch and eventually scored the go ahead run on a sac fly to center field, hit by Remco Draijer.
Pirates slowly walked away in the fourth when Michael Duursma singled to right center field with runners in scoring position, driving in Linoy Croes and Max Clarijs. Three more runs were added in the fifth, two of them on a homer hit by Jesse Aussems. Pirates added one more run in the sixth when Gilmer Lampe doubled home Michael Duursma.
But DSS would get closer in the bottom of the eighth when Robin Schel replaced Kevin Heijstek. Schel started the inning by loading the bases before giving up a walk to Ryan Miner that drove in the third run. When Mitchell Koot hit into a bases loaded force out at
second base, Melvin Perdue scored DSS' fourth run.
After Pirates did not score in the top of the ninth, DSS started a rally to score three more runs in the bottom of the ninth, but eventually their offense fell short.
Despite a shaky start, Kevin Heijstek earned the win as he pitched seven innings in which he gave up two runs (one earned) on three hits. He walked just one and struck out four batters.
Donny Breek took the loss after four innings. He gave up five runs on nine hits, walked two and fanned two.
Gilmer Lampe had a career night as he went 4 for 5 with three doubles, an RBI and a run scored. 
HCAW  4  –  2  UVV
Julian Rip started the game with a blast as he hit a lead off double off HCAW's Timo van Ancum. Two consecutive ground outs by Jamie Verheyleweghe and Tim Veraghtert drove
him in for the opening run for UVV. In the bottom of the first inning HCAW threatened to tie the score. But at the same time the lineup of HCAW wasn't all that sharp. Boyd Tuhumury singled to center but was picked off first base. After Roelie Henrique doubled down the right field line, Vince Rooi flied out to left field. In an attempt to steal third base, Roelie Henrique was thrown out for the final out of the inning.
In the top of the second inning UVV would extend its score. Sergino Martis got on base on a fielding error by third baseman Vince Rooi. Berend Ruben grounded out 6-3 and made Martis advance to second base. Eventually Martis scored form second base on a single to right field.
HCAW got on the board in the bottom of the second inning. Julian Goins drew a walk and advanced to second base on a groundout towards first base, hit by Kevin Nieveld. Raoell Kortstam then singled to right field and drove in Goins for the first run of HCAW.
For a long time the score remained 2-1 in UVV's favor, but in the eighth inning, HCAW would turn the tables. With two outs already and runners on first and second, Kevin Nieveld doubled to left center field and drove in Julian Goins and Pascal Zegwaard for the game tying and go ahead run. Marciano Philippi would drive in one more as he singled to center field. That was too much for UVV to overcome as HCAW celebrated the come back from behind victory.
Giovanni Tensen pitched three innings in relief for the win. He gave up one hit, two walks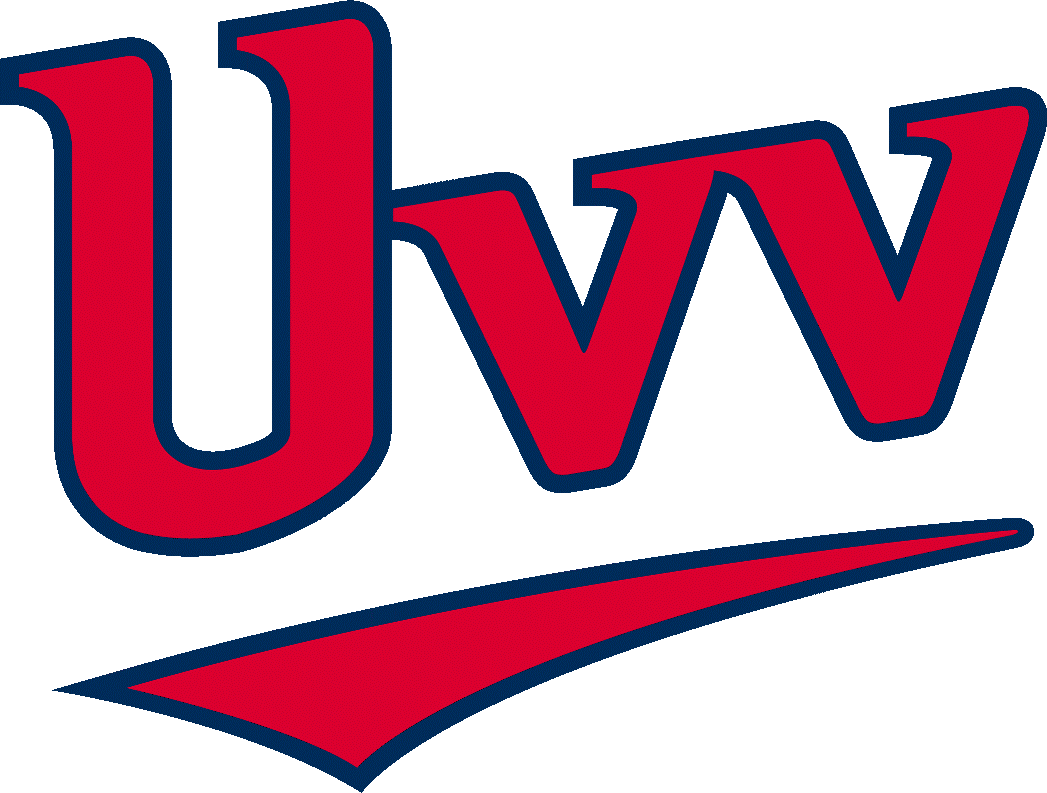 and fanned three batters.
Kevin van Veen took the loss after he pitched 2.1 innings in which he gave up three runs on two hits and two free passes. He also struck out four.
Two players shared the honor of being the best hitter for HCAW. Raoell Korstam en Marciano Philippi both went 1 for 2 with an RBI.

Vaessen Pioniers  4  –   2  De Glaskoning Twins
Vaessen Pioniers and De Glaskoning Twins kept each other in check for the first four innings. Both teams had runners in scoring position a few times but failed to score the opening run. But then in the fifth, Jeffrey Arends doubled off Pioniers' Lars Huijer, and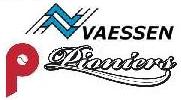 advanced to third base on a single hit by Berry van Donselaar. When Anthony Vrolijk grounded into a force out at second base, Jeffrey Arends scored the opening run for Twins.
In the bottom of the sixth inning, Stephen Henson hit a lead off single, followed by a sac bunt hit by Zerzinho Croes. But pitcher Justin Erasmus committed a fielding error, so Croes could reach first base safely. Mervin Gario laid down a sac bunt so both runners could get in scoring position. A wild pitch by Erasmus allowed Pioniers to score the game tying run. Three consecutive walks drove in the go ahead run for Pioniers. After that walk, Erasmus was replaced by Matthew Latta, who gave up a single to Glenn Bakker, who drove in two runs to give Pioniers a 4-1 lead.
Even though Twins scored one more run in the top of the ninth, their offense fell short this time.
Winning pitcher was Lars Huijer, who lasted seven inings in which he allowed one run on three hits, walked one and struck out five. Karel Sedley earned the save after allowing one
run on one hit and walking one and striking out two in the ninth.
Justin Erasmus took the loss after 5.2 innings of work. He gave up four unearned runs on
three hits, walked seven and struck out three.
Best hitter for Pioniers was Quentin de Cuba, who went 1 for 2 with a run scored.
Standings:
| | | | | | | | | |
| --- | --- | --- | --- | --- | --- | --- | --- | --- |
| | Team | Games | Won | Tie | Lost | Points | Runs for | Runs after |
| 1 | UVV | 4 | 3 | 0 | 1 | 6 | 31 | 13 |
| 2 | L&D Amsterdam Pirates | 4 | 3 | 0 | 1 | 6 | 24 | 12 |
| 3 | Curaçao Neptunus | 4 | 2 | 1 | 1 | 5 | 29 | 18 |
| 4 | Kinheim | 4 | 2 | 1 | 1 | 5 | 21 | 20 |
| 5 | HCAW | 4 | 2 | 0 | 2 | 4 | 15 | 14 |
| 6 | Vaessen Pioniers | 4 | 2 | 0 | 2 | 4 | 9 | 17 |
| 7 | De Glaskoning Twins | 4 | 1 | 0 | 3 | 2 | 11 | 24 |
| 8 | DSS | 4 | 0 | 0 | 4 | 0 | 16 | 38 |