On day three of round one, L&D Amsterdam Pirates headed to Hoofddorp to take on Vaessen Pioniers. De Glaskoning Twins moved to Rotterdam to face Curacao Neptunus. UVV took on DSS in an attempt to sweep the team from Haarlem and Kinheim visited Bussum to take on HCAW.  One very surprising outcome that perhaps no-one expected. 
Vaessen Pioniers  2  –  7  L&D Amsterdam Pirates
Despite being no hit until the sixth inning, L&D Amsterdam Pirates opened the score in the fourth inning. Michael Duursma drew a lead off walk and advanced to second base when Chris Pfau balked. Gilmer Lampe then grounded out to first base and Duursma advanced to third. Eventually Michael Duursma scored on Danny Rombley's "hit" as the latter reached base on a fielder's choice.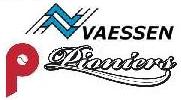 But Pioniers would fight back in the bottom of the same inning when the put runners on first and first thanks to consecutive singles. When the next two batters were retired, the team saw its chances to get on the board diminish. But Brian Raap kept his cool and singled to center field to drive in Austin Weymouth from second base.
In the top of the seventh inning, the offense of L&D Amsterdam Pirates exploded. Remco Draijer drew a lead off walk, followed by a single hit by Kenny Berkenbosch. Rashid Gerard also singled, but on a bunt, to load the bases. Jesse Aussems struck out swinging on a passed ball on which Remco Draijer could score the go-ahead run for Pirates. Then Koen
Nooij was walked intentionally to load the bases but this move would cost Pioniers deerly as Nick Urbanus walked in Kenny Berkenbosch on a four pitch walk, to make it 3-1 Pirates.
Then Chris Pfau was replaced by relief pitcher Jonah van Bemmelen, but the latter didn't start well as he hit Michael Duursma with a pitch. All runners moved up a base and Rahid Gerard scored. Van Bemmelen kept struggling. A passed ball made all runners advance, so Koen Nooij scored the fifth run for Pirates. Gilmer Lampe drew another walk before
Maickel Rietel replaced Van Bemmelen. Danny Rombley eventually drove in the final run of the inning as he hit a sacrifice fly towards right field to drive in Nick Urbanus.
To make things just a bit more worse for Pioniers, Koen Nooi homered of Maickel Rietel in the eighth inning to make it 7-1. But Pioniers refused to give up. Tom de Blok gave up a lead off walk to Quentin de Cuba and a single to Kevin Dirksen that moved De Cuba to third. A sac fly by Shurman Marlin drove in De Cuba. But De Blok struggled with his command as he walked Brian Raap. At that point, manager Charles Urbanus had seen enough as he replaced De Blok with Daan Hendrix. With runners on first and second Hendrix got out of the inning without further damage.
Pioniers did not get any closer so Kyle Ward took the win after 5.2 innings of work and gave up one run on eight hits. Ward walked two and struck out eight.
Despite pitching a good game before he collapsed, Chris Pfau took the loss. In 6.1 innings he was tabbed for six runs on only three hits. He walked five and struck out six.
Best hitter for Pirates was Patrick Bok, who went 1 for 2 as a pinch hitter. Most impact though had Danny Rombley, who drove in two.
Despite outscoring Pioniers 7-2, Pirates was outhit 10-6.
Next Tuesday both teams will meet again in Amsterdam for the rubber game of this series as yesterday's game rained out.

DSS  6  –  12  UVV
One big blow was all UVV needed. After two innings in which both teams did not score, UVV stepped on it and scored six runs in the third inning and never looked back.
After Dennis Ribbens and Julian Rip got on base on a single and on a dropped fly ball, Jamie
Veheylewege doubled to right center field, to drive in both runners. After Tim Veraghtert drew a walk, Omar Williams also drove in two runners on a double. Back-to-back singles and a sac fly drove in two more runs for the team from Utrecht.
One inning later UVV added four more when three consecutive singles loaded the bases and Tim Veraghtert hit a triple to right center field to clear the bases. With one out Veraghtert touched home plate on a 5-3 ground out by Sergino Martis, to reach a ten run difference, enough for a mercy rule game in seven innings.
But DSS avoided to be blanked in the sixth inning. With two outs, Koen Halderman hit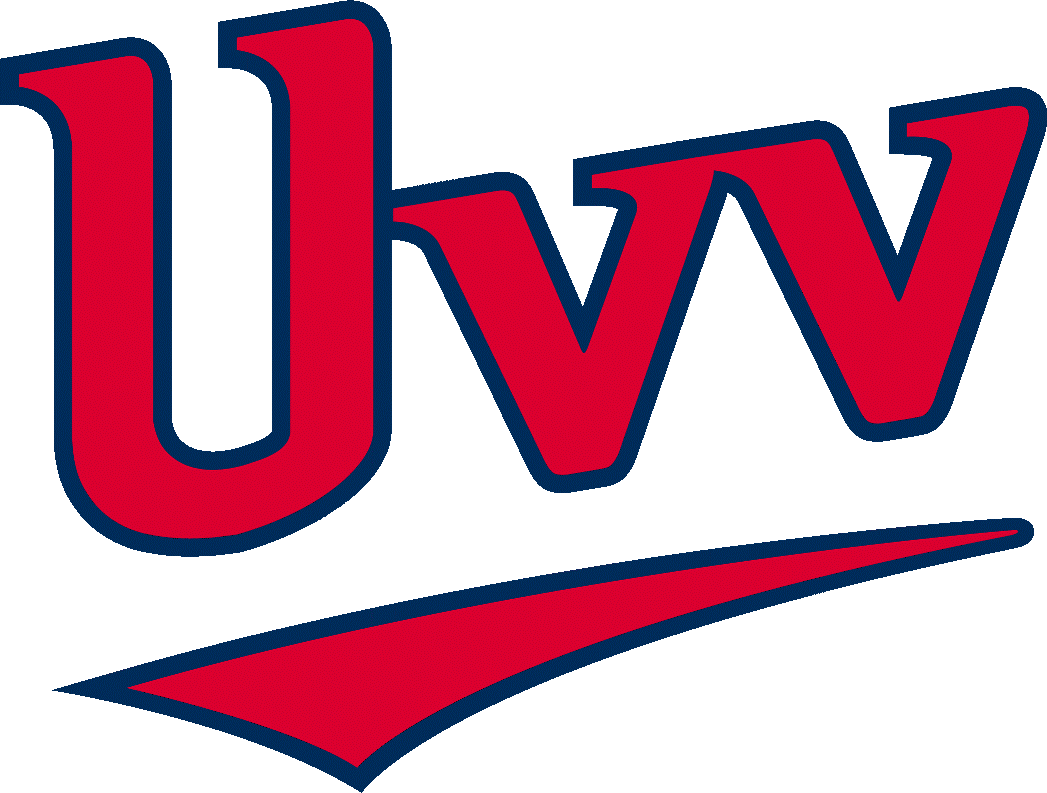 towards third baseman Tim Veraghtert, who committed an error, followed by a single to left field hit by Ryan Miner. A double to left field, hit by Ties van de Beeke, drove in Halderman and Miner to make it 10-2.
Eventually DSS refused to let UVV slaughter them in seven or eight mercy rule innings. The club scored four more runs to make it 12-6 in the end.
Curacao Neptunus  3  –  7  De Glaskoning Twins
After having won the first two games already, Curacao Neptunus tried to sweep De
Glaskoning Twins.
Neptunus took an early 2-0 lead when Raily Legito singled through the left side of the infield with runners on the corners. Dwayne Kemp scored from third and Benjamin Dille moved to second. Christian Diaz' single up the middle drove in Benjamin Dille from second base.
Three innings later, Neptunus added another run to their total. With runners on the corners, Rien Vernooij grounded into a 6-4-3 double play that drove in Christian Diaz.
But suddenly in the top of the seventh inning, Twins got on the board and it became a whole new ballgame. With Steven Groningen replacing Berry van Driel on the mound, Twins got on base thanks to a single by Bart Janssens and a throwing error by Dwayne
Kemp. With runners on first and second, Bart Hanegraaff laid down a sac bunt to advance the runners a base. With a double down the left field line, former Neptunus player Adrian Anthony drove in two runs. A five pitch walk, drawn by Berry van Donselaar, loaded the bases. Then Christopher Ge singled through the left side and drove in Adrian Anthony. Bart Janssens tried to score from second base but was nailed at the plate thanks to a strong throw by Daniel Fernandez.
In the top of the ninth, Steven van Groningen, who had blown the save, was replaced by Byron Cornelisse. But Cornelisse did not start well. Bart Hanegraaff got on base thanks to a throwing error by first baseman Rien Vernooij, who threw the ball passed Byron Cornelisse who took over first base. Then, as Adrian Anthony hit the ball towards
shortstop Dwayne Kemp, the latter committed his second error of the day .  With runners on first and second, Stijn Janssens bunted to load the bases. Then  Berry van Donselaar singled to right field to move up all runners and to drive in Bart Hanegraaff. Anthony Vrolijk fouled out to right field and drove in a run with that fly out. Two more runs were scored on consecutive passed balls to give Twins a 7-3 lead.
Then the unthinkable happened as Brenda Schoemaker retired the side for the win and Neptunus' first loss of the season. Schoemaker pitched 3.1 innings in which he did not allow a hit, walked two and struck out four.
Byron Cornelisse took the loss as he gave up four runs in the ninth inning.
Best hitter for Twins was Bart Janssens, who went 2 for 4

HCAW  1  –  2  Kinheim
In the rubber game of this three game series, it was a must win situation for both teams.
After keeping each other in check for three innings, Kinheim broke open the game in the
fourth inning as Bryan Engelhardt scored from third on Oliver van der Wijst's fielder's choice hit to shortstop.
One inning later the Haarlem based club extended its lead with a run. Niels van Weert drew a lead off walk, followed by a single of Kevin Moesquit. When Bryan Engelhardt doubled to center field, Van Weert scored the second run for Kinheim.
HCAW got on the board in the sixth inning. Roelie Henrique reached base on a throwing error by shortstop Dudley Leonora and advanced to second base on the error. Henrique advanced to third on Rossini Frolijk's groundout to first base. After Vince Rooi drew a four pitch walk, Kevin Weijgertse singled through the left side of the infield to drive in Roelie Henrique.
But that was about it for HCAW as the team did not come close to scoring another run in the remainder of the game.
David Bergman lasted seven innings for the win. He gave up one unearned run on six hits, walked three and struck out five.
Despite pitching 4.2 decent innings, Jim Ploeger took the loss as he gave up two runs on
four hits. He walked three and fanned five as well.
Reggie Bomberg stayed perfect in two innings for the save in which he struck out one batter.
Best hitter for Kinheim was Bryan Engelhardt, who went 2 for 3 with a double, an RBI and a run scored.
Standings:
| | | | | | | | | |
| --- | --- | --- | --- | --- | --- | --- | --- | --- |
| | Team | Games | Won | Tie | Lost | points | Runs for | Runs after |
| 1 | UVV | 3 | 3 | 0 | 0 | 6 | 29 | 9 |
| 2 | Curaçao Neptunus | 3 | 2 | 0 | 0 | 4 | 20 | 9 |
| 3 | Kinheim | 3 | 2 | 0 | 1 | 4 | 12 | 11 |
| 4 | L&D Amsterdam Pirates | 2 | 1 | 0 | 1 | 2 | 8 | 5 |
| 5 | Vaessen Pioniers | 2 | 1 | 0 | 1 | 2 | 5 | 8 |
| 6 | HCAW | 3 | 1 | 0 | 2 | 2 | 11 | 12 |
| 7 | De Glaskoning Twins | 3 | 1 | 0 | 2 | 0 | 9 | 20 |
| 8 | DSS | 3 | 0 | 0 | 3 | 0 | 9 | 29 |