In today's episode of "Ballparks Around The World," we pay attention to the home of the Oklahoma State Cowboys (Big 12 Conference), O'Brate Stadium, a state-of-the-art ballpark, located in Stillwater Oklahoma, that opened its doors in 2020.
The dedication was on May 21, 2021, when former US President George W. Bush threw out the first ceremonial pitch.

When it comes to size, this state-of-the-art ballpark would be a good fit in the minors. The capacity is 3,500 but can be expanded to 8,000. But when it comes to luxury, players that will head to the minors may be disappointed with what they will experience in the minor leagues as this ballpark isn't inferior to Major League ballparks. It has a first-class locker room, which measures 7,400-square-foot, a weight lifting room, huge batting cages, a special classroom where the team can come together, a pitching lab, and an artificial turf infield that allows the team to practice year-round, without having to utilize the ballpark's main natural grass playing surface.

Next to the 3,500 permanent seats, there are 400 premium seats and 11 suites. The ballpark has a 360-degree concourse which offers a perfect view of the field from every possible angle.

The ballpark was named after Cecil O'Brate, the major benefactor, who made the construction of this ballpark possible. The groundbreaking was in March 2018 and the construction cost about $60 MM.

The dimensions of the ballpark are:
| | |
| --- | --- |
| LEFT FIELD | 331 ft |
| CENTER FIELD | 402 ft |
| RIGHT FIELD | 325 ft |
According to the website of Oklahoma State, a playground area and an outfield plaza space highlight the new family-friendly concepts incorporated into the design. The concourse area encompasses the entire playing field and features restroom and concession stands down the first-base and third-base lines, plus restrooms and spaces for temporary options such as food trucks in the outfield.

Here are some impressions of this beautiful ballpark.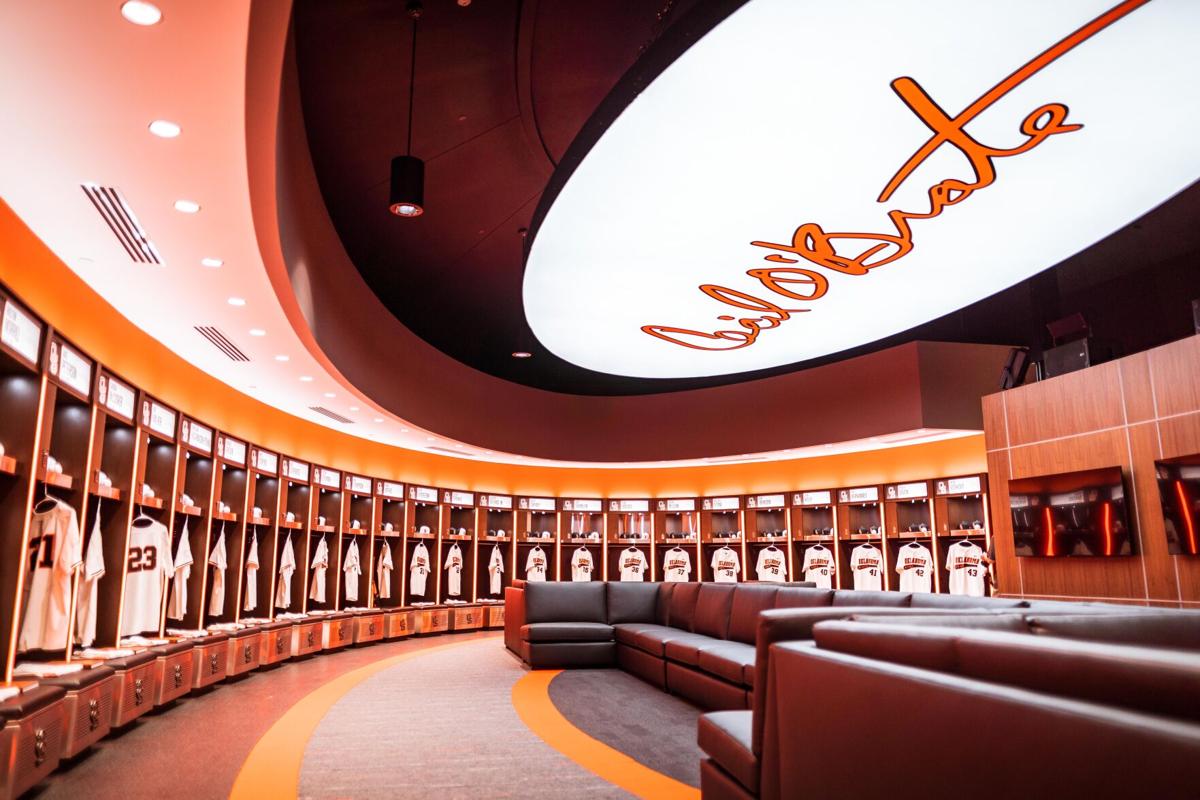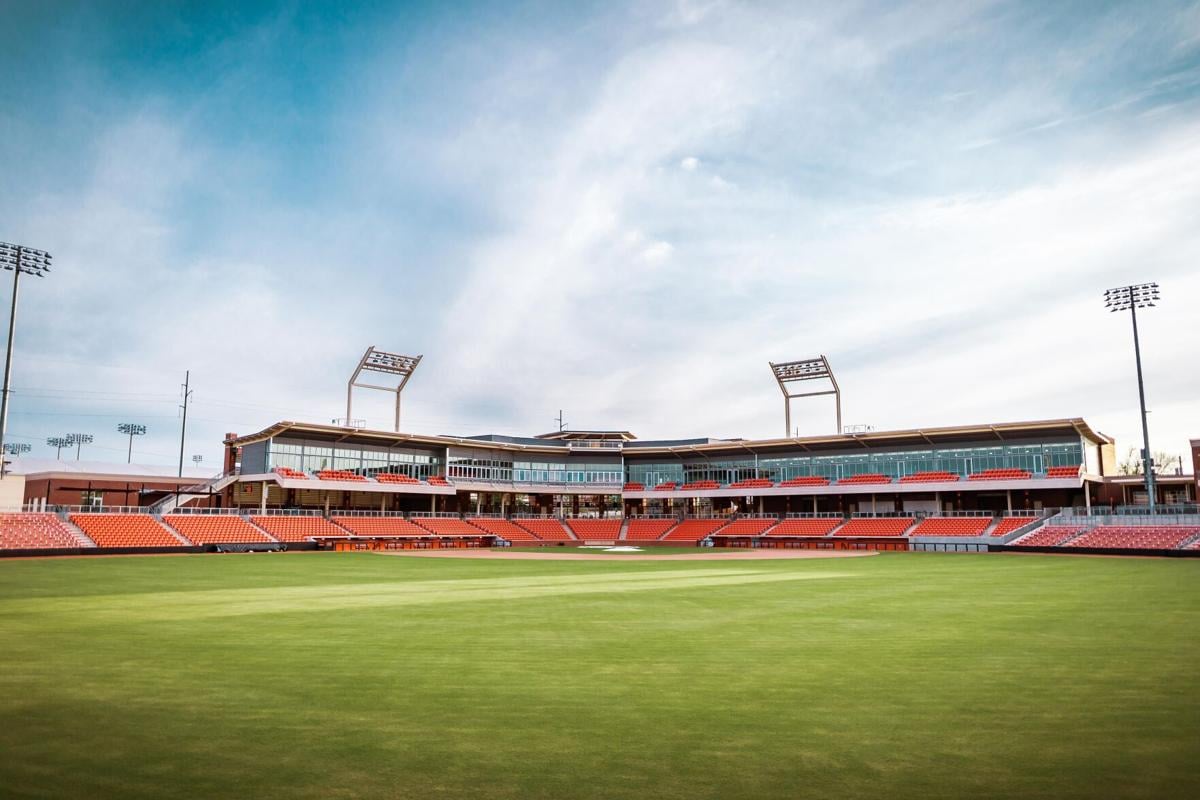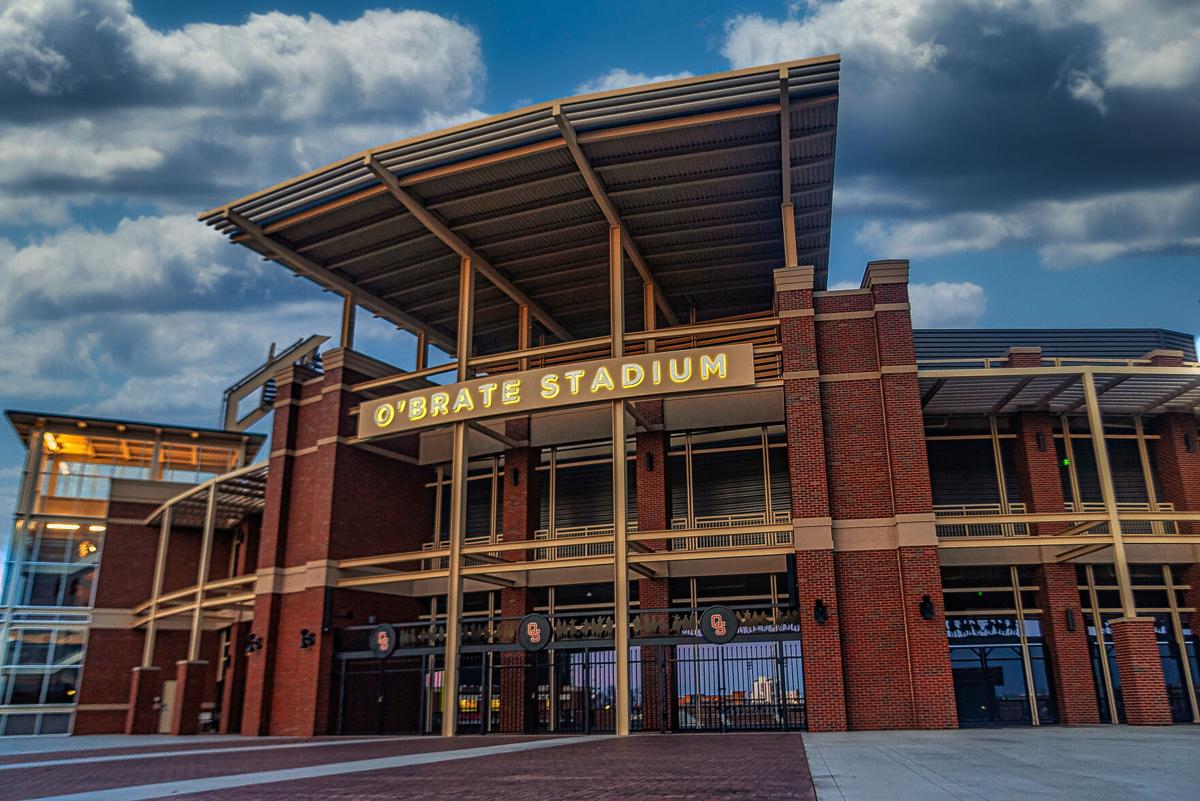 To get a good impression of the ballpark, have a look at the added video.