On the first day of the Bottom Four competition, the following games were scheduled:
Hoofddorp Pioniers @ DSS/Kinheim and Quick Amersfoort @ Silicon Storks.
Hoofddorp Pioniers  9  –  6  DSS/Kinheim

In this matchup between the top two teams of the Bottom Four competition, DSS/Kinheim took an early lead. In the first inning, singles by Donny Kuijper and Matis Crouwel drove in three runs. But Pioniers got on the board in the top of the third. After Jorrit Penseel and Raul Jacobs were hit by a pitch, Tyler Boersma doubled down the right field line to drive in the aforementioned runners. DSS Kinheim answered with one run in the bottom of the third and in the following innings, Pioniers scored once and DSS/Kinheim twice. But in the seventh frame, Pioniers had an offensive outburst. Doubles by Jeldwin Orman and Duco Nuijten and a single by Joost van den Bergh, produced five runs. Jeldwin Orman contributed once more in the top of the eighth inning when he hit a solo home run. DSS/Kinheim came close to tie the game in the ninth. It scored a run and had runners in scoring position with no outs, but Nathan Diaby retired the final three batters of the game for the save. Yassir Lachkar earned the win after 2.1 innings in which he gave up one run on five hits as he struck out two. Rick Timmermans took the loss. In one inning, he surrendered four runs on four hits and a walk.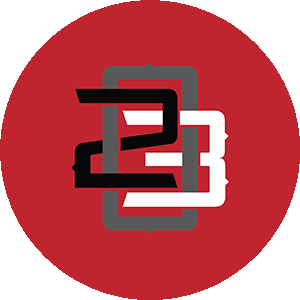 With a twenty-nine-hit game, one can say that the pitching didn't pan out well tonight. 
Going 3 for 5, Tyler Boersma was the best hitter for Hoofddorp Pioniers. He hit a double, drove in three runs and scored once. 


Quick Amersfoort  6  –  11  Silicon Storks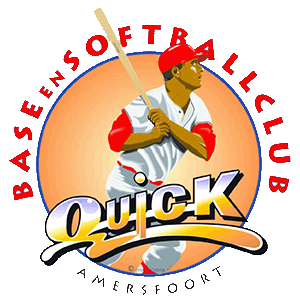 This weekend's series between Quick Amersfoort and Silicon Storks is one that really matters. Until tonight, the two teams were separated by half a game, Quick in last place and Storks in third place. The winner of this series will avoid playing against relegation. 
Silicon Storks took the lead in the first inning of a very slow game. A two-RBI single by Ibrahin Redan and a sac fly by Darren Winklaar, drove in three runs. A bases-loaded walk by Pascal Zegwaard, drove in the first run for Quick Amersfoort. After Storks added another run to its score, Quick took the lead. Starting pitcher Twan Naessens struggled mightily as he threw a wild pitch and gave up three bases-loaded walks which lead to four runs. In the top of the fourth, Quick scored one run but Storks had another big inning in the bottom of the fourth when it scored three runs to regain the lead. A four run fifth inning for Storks sealed the fate of Quick. 
Renaigel Martis earned the win after 1.1 inning in relief in which he gave up an unearned run on a hit and two walks as he struck out four. Maverich Lourens took the loss. In two innings in relief, he allowed three runs on three hits and two walks and struck out two. 
Average-wise, Jason Netten was the best hitter for Silicon Storks as he went 1 for 1 with
two runs scored. 

Not all is lost for Quick yet as they still have two games against Storks to play and a make up game for the postponed game against Hoofddorp Pioniers of last week. But the relegation series is coming rather close.


This blog post is brought to you by