On the third day of the fourteenth round the following games were scheduled:
DSS/Kinheim @ HCAW, Quick Amersfoort @ L&D Amsterdam Pirates, and Curaçao Neptunus @ Oosterhout Twins. The game between Hoofddorp Pioniers and Silicon Storks was canceled.

DSS/Kinheim  4  –  3  HCAW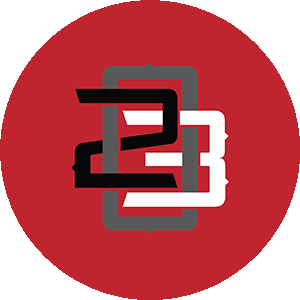 HCAW was dealt a loss by DSS/Kinheim on the final day of the regular season. It was one of those see saw games. DSS/Kinheim took a 2-0 lead in the first inning that was cut in half in the bottom of the first. In the next inning, HCAW tied the game thanks to a 6-3 groundout on wich Bob van der Meer could score the game-tying run. In the fourth inning, HCAW took the lead when Linoy Croes drew a bases loaded walk. But DSS/Kinheim refused to give up. In the top of the fifth inning, with runners in scoring position, Tommy van de Sanden hit a sacrifice fly to drive in Thomas Bos from third base. Another one-run inning gave DSS/Kinheim the decisive lead. With runners on third and second and two outs, an anticlimactic passed ball allowed Jason Jakobus to score the go-ahead run. 
Glenn Wassink, who pitched five innings in relief, earned the win. He gave up three hits and
struck out two. Jim Ploeger took the loss. In two innings in relief, he gave up DSS/Kinheim's game winning run on four hits and a walk and struck out three. 
Jason Jakobus was the best hitter for DSS/Kinheim. He went 3 for 4 with a run scored. 
Quick Amersfoort  0  –  3  L&D Amsterdam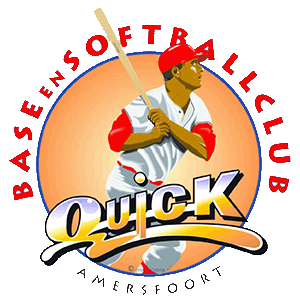 It wasn't a walk over but it was a win nevertheless. With two outs and a runner on third, Sicnarf Loopstok singled through the left side and drove in Roelie Henrique for the 1-0 lead in the first inning. In the following five innings, Pirates didn't score despite having runners in scoring position twice. But in the seventh, Pirates cashed in with runners in scoring position. A double by Sicnarf Loopstok drove in Kenny Berkenbosch and Mick Vos to give Pirates a 3-0 lead. Throughout the game, Quick Amersfoort never had a runner in scoring position. The team was kept in check by Juan-Carlos Sulbaran for six innings and by Nick Veltkamp for three. In the ninth, Quick threatened a bit with a runner on first and one out but then Arthur Lugtmeijer hit into a game-ending double play. 
Juan Carlos Sulbaran earned the win. In six frames he gave up only three hits, walked one and struck out five. Jakob Syrén, who was today's starter again, tossed six strong innings but gave up one run that handed him the loss. He allowed six hits and three walks and struck out three. Nick Veltkamp earned the save. In three innings, he gave up one hit,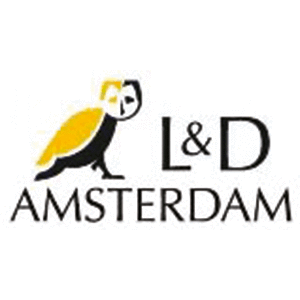 walked one and struck out two. 
Mick Vos and Denzel Richardson were the best hitters for L&D Amsterdam Pirates. Both went 2 for 3 but Vos scored one run. 
Curaçao Neptunus  3  –  1  Oosterhout Twins

A close game until the    inning. After facing one batter and throwing two balls at the second, starting pitcher Kaj Timmermans was pulled by Neptunus' manager Jaarsma. At that moment, Neptunus was leading 1-0 but Twins managed to tie the game when Shurman Marlin singled through the right side and allowed Tyriq Kemp to score. In the second inning, Neptuus took the lead again when a throwing error allowed Christian Diaz to score. 
A sac fly in the sixth by Greg Muller drove in Neptunus' third run when Dashenko Ricardo crossed home plate. After Simon Gross issued a walk in that sixth inning, he was pulled and replaced by Tyson Qualas. At that moment it started to rain. Eventually the game was called after 5.5 innings in with Neptunus leading 3-1. Winning pitcher was Kevin Kelly. In five innings he gave up a hit and a walk and struck out nine. Simon Gross took the loss. In five innings, he allowed two runs on six hits and two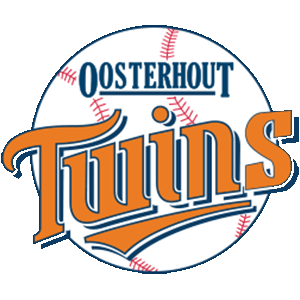 walks and struck out one. 
Dashenko Ricardo was the best hitter for Curaçao Neptunus as he went 2 for 2 with a double and a run scored. 
Final standings of the regular season (pending a make up game for today's rained out game between Hoofddorp Pioniers and Silicon Storks):

| | | | | | | | |
| --- | --- | --- | --- | --- | --- | --- | --- |
| # |   | Team | W | L | T | PCT | GB |
| 1 |   | Curaçao Neptunus | 34 | 8 | 0 | .810 | 0 |
| 2 |   | L&D Amsterdam Pirates | 33 | 8 | 1 | .798 | 0.5 |
| 3 |   | HCAW | 28 | 13 | 1 | .679 | 5.5 |
| 4 |   | Oosterhout Twins | 21 | 19 | 1 | .524 | 12 |
| 5 |   | DSS/Kinheim | 15 | 27 | 0 | .357 | 19 |
| 6 |   | Hoofddorp Pioniers | 14 | 26 | 0 | .350 | 19 |
| 7 |   | Silicon Storks | 12 | 28 | 1 | .305 | 21 |
| 8 |   | Quick Amersfoort | 7 | 35 | 0 | .167 | 27 |