On the third day of round thirteen in the Dutch hoofdklasse, the following games were scheduled: Curaçao Neptunus @ HCAW, Oosterhout Twins @ L&D Amsterdam Pirates, Hoofddorp Pioniers @ Quick Amersfoort, and DSS/Kinheim @ Silicon Storks.
Curaçao Neptunus  5  –  8  HCAW

HCAW clinched the rubber game and thus the series against a team that appears to have a hard time to get motivated lately. HCAW took a quick lead in the first inning when Julian Rip singled with runners on the corners. Two more runs were scored on a fielding error by Neptunus' second baseman. In the following inning, HCAW repeated for the same number of runs thanks to singles by Julian Goins and Kevin Nieveld. In the third inning, Curaçao Neptunus got on the board on an RIB single by John Polonius. One inning later, Neptunus cut HCAW's lead in half on back-to-back RBI singles by Ricardo Dashenko and Shaldimar Daantji. Both teams would score two more runs in the remainder of the game. 
Dennis Burgersdijk pitched 6.1 innings for the win. He was credited for five runs on thirteen hits and two walks as he struck out one. Nick Keur pitched a perfect ninth for the save. Kaj Timmermans didn't have his day as he lasted only two innings in which he allowed six runs
(four earned) on five hits and two walks and struck out one. 
With two hits out of three at-bats, an RBI and a run scored, Julian Rip was the best hitter for HCAW. 
Oosterhout Twins  4  –  15  L&D Amsterdam Pirates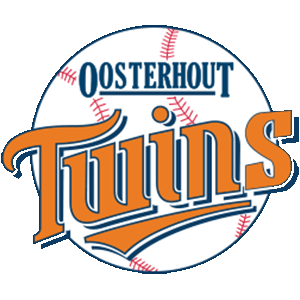 For the fifth time since clinching the playoffs, Oosterhout Twins took a loss. This time L&D Amsterdam Pirates needed seven innings to clinch the win and to sweep the series. 
Not only was Twins outscored 4 to 15 but also outhit 5 to 18. By the time Twins got on the board, in the fifth inning, Pirates already had a comfortable 13-0 lead. Simon Gross, normally a decent pitcher (he is pitching only two years), struggled mightily. In two innings, he gave up nine runs (seven earned) on eleven hits and two walks. His opponent, Juan-Carlos Sulbaran lasted five frames and gave up four runs (one earned) on four hits and a walk and struck out four. The biggest inning Pirates put on the board was the third. Several extra base hits (two doubles, a triple and a home run) drove in seven runs  for the team from Amsterdam. 
Simon Gross took the loss while Juan-Carlos Sulbaran earned the win.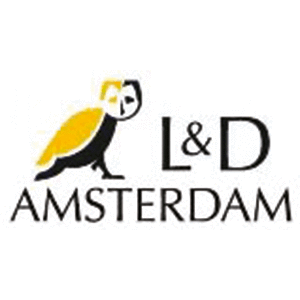 Just like yesterday, Sicnarf Loopstok was the best hitter for L&D Amsterdam Pirates. He went 2 for 2 with a home run, three RBI and a run scored. 
Hoofddorp Pioniers  2  –  4  Quick Amersfoort

In a close game, Quick Amersfoort rallied in the seventh inning for the win. Hoofddorp Pioniers took the lead in the fourth inning. With the bases loaded, Jorrit Penseel singled to right field to drive in Jeldwin Orman for the opening run. A throwing error allowed Tyler Boersma to score Pioniers' second run. On Denzel Brooks' "hit", Mark Smit dashed home but was thrown out 6-2. In the bottom of that inning, A triple by Bryan Engelhardt, followed by a single by Jorge Hernandez Morantes, allowed Engelhardt to score Quick's first run. The team from Amersfoort rallied in the seventh for the lead. A single by Rachid Engelhardt tied the game. Taylor Clemensia then singled to center field and drove in Jordy Burger and Rachid Engelhardt to reach the final score. Pioniers pushed for some runs in the eighth, but the closest they got was when Jeldwin Orman was thrown out at home plate. 
Jakob Syrén made an exceptional start and pitched six strong inings, allowing two runs on six hits and two walks. But he did not earn the win. That honor went to Tom Adler, who pitched one inning in relief, gave up three hits and walked one. Lourens Maverich earned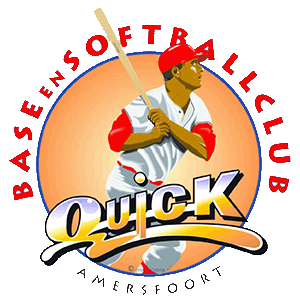 the save. In two innings, he allowed a walk and struck out three. Sander Helmendach took the loss as he gave up three runs on four hits and struck out one in the seventh inning. 
Jordy Burger was the best hitter for Quick Amersfoort as he went 3 for 4 with an RBI. 
DSS/Kinheim  2  –  6  Silicon Storks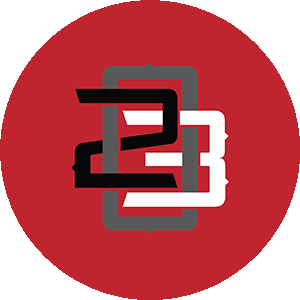 In the past few weeks, Silicon Storks showed a lot of improvement. As a result, three of its players are added to the roster of team Kingdom of the Netherlands U23 for the upcoming U23 European Championship. Today, Storks was too strong for DSS/Kinheim. 
DSS/Kinheim took the lead in the third on a sac fly and a single to third but that was all the team from Haarlem was capable off today. 
In the fifth, Storks rallied for a big inning to take the lead and never to look back. With runners in scoring position, Brendly Martina doubled. Martina moved to third on a bunt by Joran Berkhout and scored on Sheadion Jamanika's single up the middle. A single by Ibrahin Redan and a double by Darren Winklaar, drove in three more runs. In the remaining innings, DSS/Kinheim didn't get past second base. 
Nelmerson Angela earned the win. In seven innings, he gave up two runs on five hits and as
many walks and struck out three. Glenn Wassink pitched 4.2 innings and allowed six runs on eight hits and three walks and fanned six. 
Joran Berkhout was Silicon Storks' best hitter as he went 4 for 5 with a run scored. 
This blog post is brought to you by