On the third day of the tenth round in the Dutch hoofdklasse, the following games were scheduled: L&D Amsterdam Pirates @ Quick Amersfoort, Silicon Storks @ Hoofddorp Pioniers, HCAW @ DSS/Kinheim, and Oosterhout Twins @ Curaçao Neptunus.
L&D Amsterdam Pirates  12  –  1  Quick Amersfoort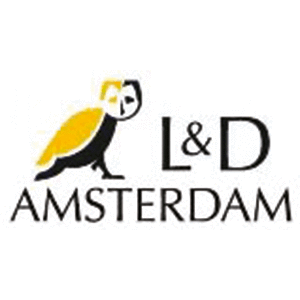 After L&D Amsterdam Pirates had taken a 3-0 lead in the first inning, they could not really walk away until the fifth inning. They scored another run in the fourth but in the fifht, their offense really caught fire. With one out and runners on the corners, Kalian Sams got on base thanks to a fielding error that allowed Gilmer Lampe to score. A single through the left side drove in Denzel Richardson and Kalian Sams. A bit later in the inning, with the bases loaded, Mick Vos hit a triple down the right field line to clear the bases. In the sixth Pirates scored two more runs. With Robyn Clara replacing Naut Kragt in the seventh, Quick Amerfoort managed to score one run thanks to two singles by Arthur Lugtmeijer and Mees Robberse and a double by Amar van Zwieten. But that would be it as Brandon Rijnberen hit into an game-ending double play. Naut Kragt, who pitched six solid innings in which he allowed one hit and fanned eleven,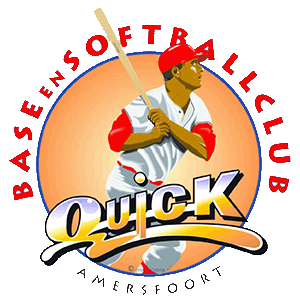 earned the win. Stijn Bruins Slot took the loss. In 4.2 innings, he allowed nine runs (five earned) on nine hits and two walks and he struck out one. 
Average-wise, Emilson Haswell was the best hitter for Pirates as he went 1 for 1 with a run scored. 


Silicon Storks  0  –  3  Hoofddorp Pioniers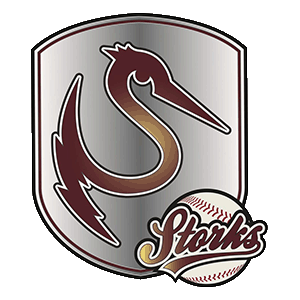 In a fast game (two hours and eight minutes), Hoofddorp Pioniers roped Silicon Storks to the chariot. Ryan Huntington pitched a complete game gem in which he allowed only four hits, walked one and struck out six. Pioniers opened the score in the fourth inning. After a double steal, Jair Bogaerts grounded out 4-3 and allowed Denzel Brooks to score. Bogaerts drove in his second run of the game when he drew a bases-loaded walk in the sixth. A 6-3 groundout, hit by Andreas Meijer, drove in Randolp Oduber in the eighth inning. This was enough for Pioniers to clinch the victory. 
Ryan Huntington earned the win, Nelmerson Angela took the loss. In 5.1 innings, the latter
allowed two runs on three hits and five walks and struck out three. 
Thom Hoogkamer, who entered the game as a pinch hitter, went 1 for 1 and was the best hitter for Pioniers. 


HCAW  9  –  6  DSS/Kinheim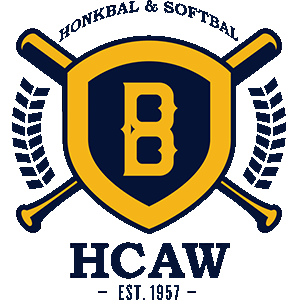 An easy victory at first sight, but the HCAW offense needed to go deep. In the first inning, HCAW laid a solid foundation for the victory. Two two-RBI singles and a sac fly gave the team a 5-0 lead. It would take them unitl the fourth though, to score another run when Rodney Daal singled home Victor Draijer. DSS/Kinheim would counter in the bottom of the fourth. With two outs, Tommy van de Sanden drew a walk and was driven in on a double by Donny Kuijper. But Kinheim inched closer again in the fifth when a groundout and a single to center field, drove in two more runs. In the sixth, a wild pitch led to the fourth run for DSS/Kinheim. But in the seventh, HCAW bounced back when back-to-back doubles, a throwing error, and a 4-3 groundout led to three runs. DSS/Kinheim would score one run in the eighth and one in the ninth, to reach the final score. 
Dennis Burgersdijk earned his seventh win of the season. In five innings, he allowed three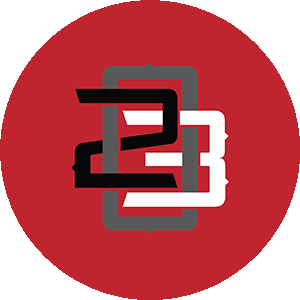 runs on four hits and three walks and struck out six. Glenn Wassink took the loss. He gave up six runs on eight hits and three walks and struck out four in four innings. 
Max Draijer was the best hitter for HCAW, as he went 3 for 4. 

Oosterhout Twins  3  –  5  Curaçao Neptunus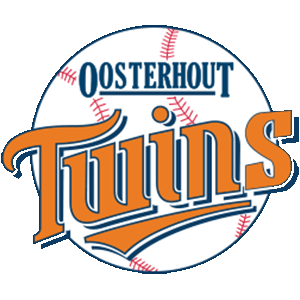 In line with expectations, Curaçao Neptunus took a 2-0 lead when it scored a run in the third and one in the fourth. Simon Gross didn't make it through five complete innings as he was pulled after 4.2 frames in which he allowed the two runs Neptunus scored. But in the fifth inning, Oosterhout Twins turned the tables. With runners in scoring position, Max Kops hit a double to right field that drove in Shurman Marlin and Jason Halman. Then, Joshua Zara singled to left field to drive in Max Kops to hand Twins the lead. But the lead was short-lived. In the bottom of the seventh, Raf Cocu allowed runners on first and second. He was replaced by Shunta Oba who could not keep Neptunus from scoring two runs thanks to a single by Dudley Leonora and a throwing error by the left fielder. Neptunus would score one run in the eighth. Twins made Neptunus work for its money today but on the defensive side, it wasn't all that good as the team committed four errors that led to two unearned runs. Aaron de Groot earned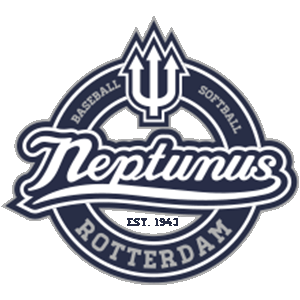 the win. In 2.1 innings in relief, he allowed two hits and struck out one. Raf Cocu took the loss as he was credited to the third and fourth run that Neptunus scored. 
Dwayne Kemp was the best hitter for Curaçao Neptunus as he went 2 for 3 with an RBI and a run scored. 

Standings after Round 10:
| | | | | | | |
| --- | --- | --- | --- | --- | --- | --- |
| # | Team | W | L | T | PCT | GB |
|   |   |   |   |   |   |   |
| 1 | Curaçao Neptunus | 25 | 2 | 0 | .926 | 0 |
| 2 | L&D Amsterdam Pirates | 20 | 6 | 1 | .759 | 4.5 |
| 3 | HCAW | 21 | 8 | 1 | .717 | 5 |
| 4 | Twins Oosterhout | 18 | 11 | 1 | .617 | 8 |
| 5 | DSS/Kinheim | 10 | 20 | 0 | .333 | 16.5 |
| 6 | Silicon Storks | 8 | 21 | 1 | .283 | 18 |
| 7 | Hoofddorp Pioniers | 8 | 22 | 0 | .267 | 18.5 |
| 8 | Quick Amersfoort | 5 | 25 | 0 | .167 | 21.5 |