Three games were scheduled today and two of them were clear victories: Hoofddorp Pioniers @ Curaçao Neptunus, Silicon Storks @ Quick Amersfoort, and DSS/Kinheim @ Oosterhout Twins.

Hoofddorp Pioniers 1 – 6 Curaçao Neptunus

A clear victory for Curaçao Neptunus in the Top Four's only game of today. Not a blowout score and no huge inning. This time a regular victory in which Neptunus scored a run in each of the first five innings. Hoofddorp Pioniers scored the opening run in the first inning when Max Draijer scored from second on Mervin Gario's single to center field. Neptunus would tie the game right away. With Willie Johnson at third base, Dudley Leonora singled off Lars Broersen to drive in the game-tying run. In the following four innings, two sac flies and two doubles drove in four more runs for the Rotterdam-based team. After giving up that run in the first inning, Kaj Timmermans limited Pioniers to only two hits in the following four innings which resulted in Timmermans earning the win.
A single by Willie Johnson drove in John Polonius for Neptunus' sixth and final run of the game.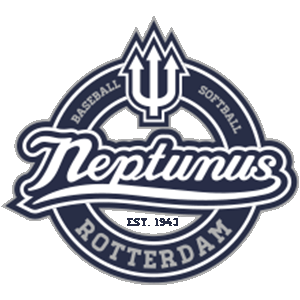 Lars Broersen pitched two innings and faced four batters in the third inning before he was pulled. Broersen took the loss as he allowed three runs on five hits and three walks.
Dudley Leonora was Neptunus' best hitter, going 3 for 4 with a double, two RBI and a run scored.
Silicon Storks 3 – 9 Quick Amersfoort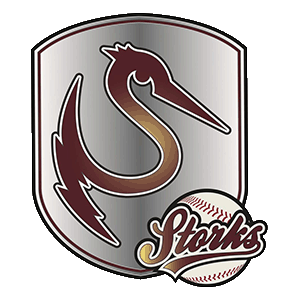 A clear victory for Quick Amersfoort as Silicon Storks never really stood a chance. By the time the team from The Hague got on the board (in the fifth inning), Quick had a comfortable five run lead already. Doubles by Jurnest Virginie and Luuk Visser drove in three runs for Storks. In the sixth inning, three singles and two defensive miscues drove in three more runs for Quick Amersfoort. Eventually in the eighth inning, a single by Amar van Zwieten drove in the ninth and final run for Quick Amersfoort.
Jasper Popken pitched 1.2 innings in relief in which he allowed one hit and fanned one,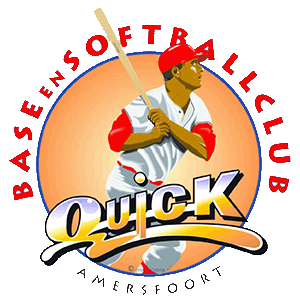 which earned him the win. Ronald Bloem took the loss. He lasted four innings, gave up five runs (three earned) on nine hits and two walks and struck out two.
Going 4 for 6, Rachid Engelhardt was the best hitter for Quick Amersfoort. He didn't drive in any runs but scored twice.

DSS/Kinheim 8 – 9 Oosterhout Twins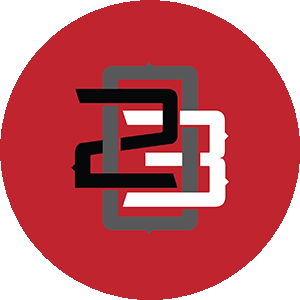 Oosterhout Twins gave itself a hard time today. After leading comfortably by 5-0, the team blew that lead and trailed 8-6. But the team from Oosterhout flexed its muscles in the eighth to regain the lead again. When a team scores four times in the first inning, you tend to say it was the foundation of the win. Not today. A muffed throw by DSS/Kinheim's first baseman led to two runs. After Jason Halman flied out to the shortstop, Shurman Marlin could score from third base on the shortstop's throwing error. Mick Vos followed with a single to drive in Ruendrick Piternella for Twins' fourth run of the inning. From the fourth inning, DSS/Kinheim inched closer in each of the following innings and eventually took the lead in the seventh frame when Raf Cocu struggled and gave up three runs, although it must be said that he didn't get the defensive support from his teammates either.
After DSS/Kinheim scored their eighth run in the top of the eighth inning on passed ball, Twins regained the lead in the bottom of that inning. With the bases loaded, Mick Vos drew a walk. Rayshelon Carolina singled through the right side and drove in Jason Halman and Ruendrick Piternella to give Twins the lead again. With a little bit of help of his defense, Pastor Chavez earned the win when he served up the pitch that would lead to the game-ending double play. Chavez pitched 1. 2 innings as he gave up a hit and a walk and struck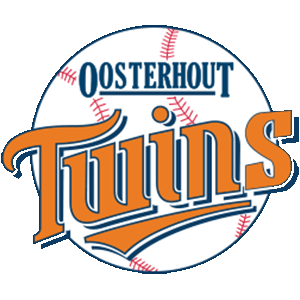 out one. Robin Clara took the loss. In one inning of relief he gave up two runs on two hits and two walks and struck out one.
Shurman Marlin and Nick Peels both went 2 for 4.
Youngster Luuk Bun made his hoofdklasse debut today for Oosterhout Twins. He didn't get a hit but with a groundout to shortstop, he didn't strikeout either.
Here are a few impressions of today's game in Oosterhout

Luuk Bun made his hoofdklasse debut today ⇑ ⇓
This blog post is brought to you by Score66 Baseball