In another ridiculous game with a handball score, in which nothing but the seeding of Group A was at stake, Fortitudo Bologna stayed at the right side of the score. It was clear that neither team used its best pitchers.
Curaçao Neptunus 14 – 18 Fortitudo Bologna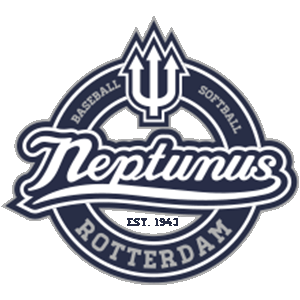 Apparently both teams agreed in advance to play only seven innings tonight. How much higher would the score have been if they had played the full nine innings.
Fortitudo Bologna took an early 3-0 lead but Neptunus countered with seven runs in the second inning. Both teams kept scoring runs, a ridiculous total of 32 runs in only seven innings.
In this slugfest, Neptunus hit a whopping six home runs, Bologna was a bit more modest with only three.
Winning pitcher was Matthias Zotti, who pitched four innings in relief and gave up three runs on five hits and two walks and struck out one. Joost Terpstra took the loss after 2.2 innings as he allowed eleven runs on ten hits and five walks.

Niccolò Maria Loardi was the best hitter for Bologna as he went 5 for 5 with a home run, a double, three RBI, and two runs scored.
Thanks to the win, Bologna finishes in first place of Group A and will face Parmaclima in the semi-finals. Curaçao Neptunus will face Bonn Capitals.