The Dutch hoofdklasse is heading into the eighth week of competition. Today the following games were scheduled: DSS/Kinheim @ Hoofddorp Pioniers, HCAW @ L&D Amsterdam Pirastes, Curaçao Neptunus @ Quick Amersfoort, and Oosterhout Twins @ Silicon Storks.
DSS/Kinheim  4  –  2  Hoofddorp Pioniers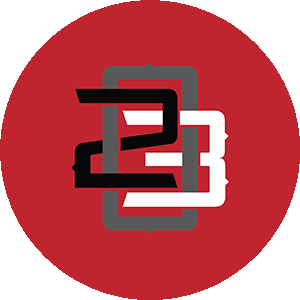 In a matchup between the number five and number six in the standings, the number five (DSS/Kinheim) took the lead in the third inning. A bloop single by Denzel Sandel, a 6-3 groundout by Thomas Bos and a single by Jochem Koedijk, put Sandel 27 feet away from home plate. He could score the opening run on a single up the middle by Nick Hofer. 
Two innings later, DSS/Kinheim added three more runs to their score thanks to a passed ball, an error and a single by Seb Visser. 
Only in the sixth inning, Hoofddorp Pioniers got on the board when Duco Nuijten singled home Raul Jacobs from third. In the top of the ninth inning, DSS/Kinheim put runners in scoring position with only one out and even loaded the bases, but the team failed to cash in. Pioniers scored one more run in the bottom of the ninth, on a single by Raul Jacobs. 
Martijn Schoonderwoerd earned the win. In 5.1 innings, he allowed one run on three hits and struck out six. Milan van der Breggen earned the save. He gave up one run on two hits and two walks and struck out one in two innings. Sebastian Kok, who hardly gets a shot to pitch, started the game and took the loss. In 6.1 innings, he allowed four runs (three earned) on
seven hits and four walks and struck out one. 
The best hitter for DSS/Kinheim was Nick Hofer, who went 2 for 4 with a double, an RBI and a run scored. 


HCAW  2  –  11  L&D Amsterdam Pirates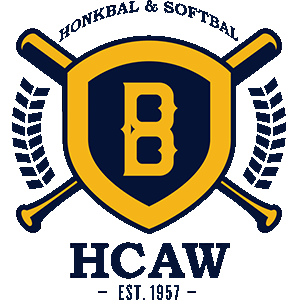 HCAW was no match for L&D Amsterdam Pirates tonight. It was like the addition of Sharlon Schoop, Shairon Martis and Sicnarf Loopstok to the roster, gave Pirates new energy. After two scoreless innings, the Amsterdam offense caught fire and scored four runs in the third frame. With the bases loaded, Denzel Richardson hit into a force out at second base on which Gilmer Lampe could score the opening run. Back-to-back doubles by Sicnarf Loopstock and Delano Selassa, drove in three more runs. HCAW put two runs on the board in the fourth inning, thanks to a single by Bob van der Meer and a sac fly by Max Draijer but Pirates countered with the same number of runs in the bottom of the fourth. In the next three innings, Pirates would score five more runs. The only thing the team failed to do was to finish the game in seven innings. 
Naut Kragt earned the win. In five innings, he gave up two runs on four hits and two walks.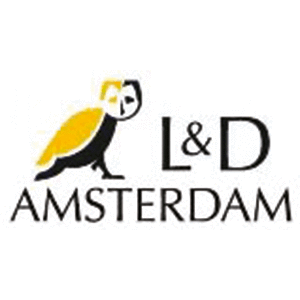 Jim Ploeger took the loss. He lasted 4.1 innings and allowed seven runs on six hits and five walks and he struck out two. 
Average-wise, Sharlon Schoop was the best hitter as he went 2 for 2 with two RBI. 


Curaçao Neptunus    –    Quick Amersfoort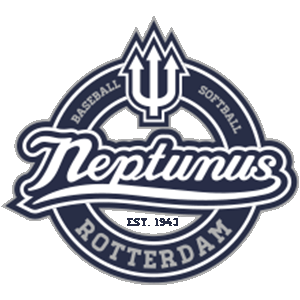 Quick Amersfoort was no match for Curaçao Neptunus. Neptunus cruised to an easy victory in which the Quick lineup was kept in check by Misja Harcksen, who pitched 4.2 no-hit innings and Kaj Timmermans, who gave up Quick's sole hit. The offense of Neptunus exploded for seventeen hits. Taking that into consideration, the final score wasn't even that big. Despite pitching 4.2 innings of no-hit ball, Misja Harcksen didn't get the win. That honor was for Kaj Timmermans. In 4.1 innings, he walked one and struck out nine. Lourens Maverich took the loss for Quick Amersfoort. In five innings, he allowed seven runs (six earned) on ten hits and five walks and struck out two.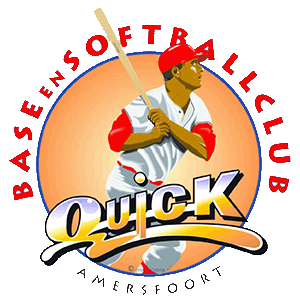 Many Neptunus hitters could boost their batting average but Stijn van der Meer was the best hitter today with three hits out of four at-bats with a double, four RBI and a run scored. 


Oosterhout Twins  1  –  1  Silicon Storks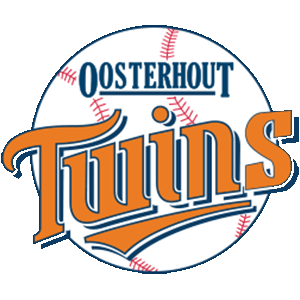 The runs did not come cheap tonight. In a true pitching duel,  neither team stayed at the right side of the score. In the third inning, Twins took the lead on a bases loaded walk that drove in Railison Bentura. But in the next frame, Silicon Storks tied the game when Stephen Henson scored on a double to left center field, hit by Ibrahin Redan. In eight innings, it was the only run that Twins' starter Koen Postelmans allowed. He gave up three hits, walked one and struck out eight. His opponent, Kevin van Veen, pitched seven solid innings in which he gave up one run on seven hits and four walks and struck out one. After nine innings, the score was still tied at one but in the tenth and eleventh inning, the bats remained silent so when the curfew rule came into force, the score was still tied.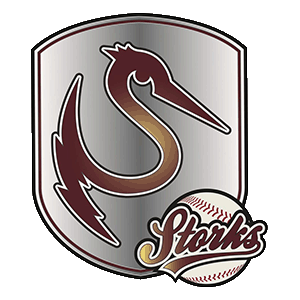 Pleasant surprise for Twins was that Shunta Oba returned from Japan. He went home on May 1st but now his return to the roster is a much needed boost for a pitching staff that is struggling a bit. 


This blog post is brought to you by