On the second day of round three, the following games were scheduled: Hoofddorp Pioniers @ Curaçao Neptunus, Silicon Storks @ HCAW, DSS/Kinheim @ L&D Amsterdam Pirates, and Quick Amersfoort @ Oosterhout Twins.
Hoofddorp Pioniers  0  –  3  Curaçao Neptunus

For the change not a blowout score for Curaçao Neptunus. But that did not mean that the team did not dominate the game. The pitching staff of Neptunus limited Hoofddorp Pioniers to three base hits: Orlando Yntema allowed two hits, and struck out six. Berry van Driel gave up one hit and struck out three. Kevin Kelly pitched a perfect ninth inning for the save. Neptunus collected ten hits but also left seven runners on base. In several occasions, the team from Rotterdam had runners on third but with two outs and the team wasn't able to cash in. The three runs that Neptunus scored came in the fourth inning thanks to five singles. In total, Neptunus hit only two doubles but none contributed to more runs.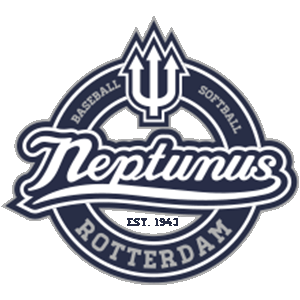 You may guess that Orlando Yntema earned the win. Ryan Huntington pitched a decent game as he gave up three runs on five hits in six innings, but he got the loss nevertheless. 
Benjamin Dille was the best hitter for Curaçao Neptunus as he went 2 for 3 with an RBI.  
Silicon Storks  4  –  5  HCAW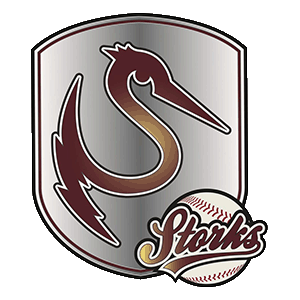 For half an inning, Silicon Storks had the lead in this game, but a win wasn't meant to be. What it did mean was that HCAW had to go deep to clinch today's victory. 
In the bottom of the fifth, HCAW took a 2-0 lead on Chris Gé's single. If Gé would not have tried to stretch a single into a double, and was tagged out at second base, perhaps HCAW might have had more scoring chances in that inning. But Storks would bounce back in the top of the sixth. With two outs, Jim Ploeger couldn't get out of the inning and allowed a walk and two RBI singles that gave Storks a slim one-run lead. But in the bottom of the sixth, Linoy Croes doubled to deep right center to drive in the game-tying run. Eventually, in the eighth inning, HCAW added two more runs to their score, of which the second one appeared to be the insurance run they needed as Storks scored one more time in the top of the ninth, but failed to get any closer.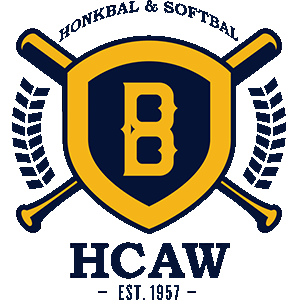 Steven van Groningen earned the win after three innings of work. He gave up one run on one hit, walked one and struck out one. Yerson Rosalina took the loss. In 1.1 inning, he allowed two runs on two hits and three walks and struck out one. 
Linoy Croes was the best hitter for HCAW as he went 3 for 4 with a double, an RBI, and a run scored. 
DSS/Kinheim  0  –  5  L&D Amsterdam Pirates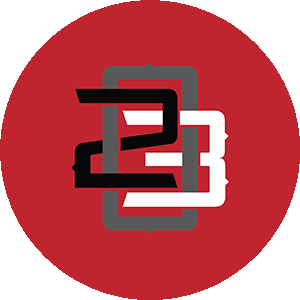 A kind of similar game as in Rotterdam as Pirates won easily but without a blowout score. 
L&D Amsterdam Pirates needed three innings to garner their runs. 
In the first inning, Denzel Richardson connected for a solo home run to give Pirates the lead. In the second inning, Pirates added three runs thanks to a balk and a double. 
In the fifth, the final run of the game was scored on a solo shot to deep left field by Roelie Henrique. 
Juan-Carlos Sulbaran pitched six solid innings for the win. He allowed three hits, walked one and fanned six. Rick Rizvic took the loss. In five frames, he allowed all five runs (four earned) on six hits and three walks as he struck out one.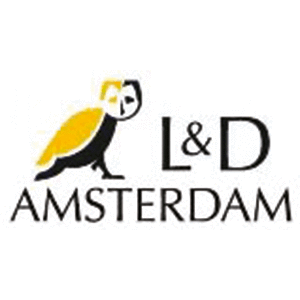 DSS/Kinheim wasn't outhit but the few hits they had, didn't come at the right time. 
Best hitter for L&D Amsterdam Pirates was Niels van Weert, who went 2 for 4 with a double and two RBI. 
Quick Amersfoort  4  –  16  Oosterhout Twins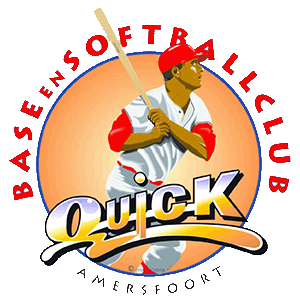 A rather boring game that actually never really was a game. Therefore, Twins was too strong and Quick Amersfoort was in a really bad shape. Too bad the home plate umpire left his mark on the game in a negative way as well. 
Twins took an early lead on a two-run home run to deep center field by Shurman Marlin. In the third and the fourth inning, Twins scored four runs each to take a comfortable 10-0 lead. Taisei Nakamura pitched four solid innings in which Quick Amersfoort couldn't get a grip on his pitches but eventually in the fifth, they started to see his pitches and hit a couple of hard line drives that allowed them to score two runs. After the fifth inning, Nakamura was replaced by Stefan Iannelli, who pitched well enough to get through the final two innings. 
Eventually, Twins would score six more runs and finished the game in seven innings. 
Taisei Nakamura earned the win as he didn't issue a walk and struck out eight. Stijn Bruins Slot took the loss after three innings in which he gave up six runs (two(!) earned) on six hits and five walks.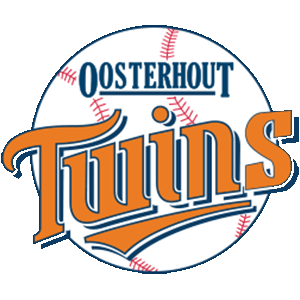 The best hitter and clearly man of the match for Twins was Shurman Marlin, who went 5 for 5 with a double, two home runs (one grand slam), seven RBI, and four runs scored. 
This blog post is brought to you by