More news from the MLB "partner" league, the Appalachian League. The former Elizabethton Twins have changed its moniker and logo, the team announced through a press release.
The new name of the team is Elizabethton River Riders. "We are so excited for the River Riders to be the future of Elizabethton Baseball. Not only is it a name we are proud of but also a name our fans can be proud of," explained Brice Ballentine, general manager of the River Riders.

Elizabethton Baseball Club is owned and operated by Boyd Sports LLC. Boyd Sports owns and operates five teams in the East Tennessee region and is committed to growth of baseball and providing affordable, fun, and family entertainment. Also Boyd Sports LLC was quite happy with the rebranding as Jeremy Boler, Boyd Sports vice president, commented, "I am so proud to announce our new team as the River Riders! I know our community will really rally around the new team. We look forward to a bright future for baseball in Elizabethton!"

With the press release, the team also showed several logos. The primary logo is shown above, but there is also an alternate logo and a secundary logo.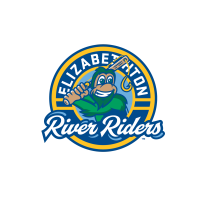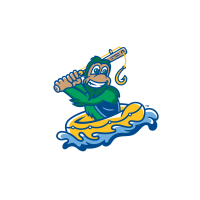 But what exactly is a River Rider? It is a person who floats on a river in a tube or a raft. This explains the tube in the alternate logo. River riding is a pastime on the Watauga River that hugs Elizabethton on the North side, so the name is very appropriate.