On the first day of the second round of the Dutch hoofdklasse, the following games were scheduled: L&D Amsterdam Pirates @ Oosterhout Twins (played in Amsterdam), DSS/Kinheim @ Curaçao Neptunus, HCAW @ Meerlease Pioniers and Silicon Storks @ Quick Amersfoort.
DSS/Kinheim  2  –  5  Curaçao Neptunus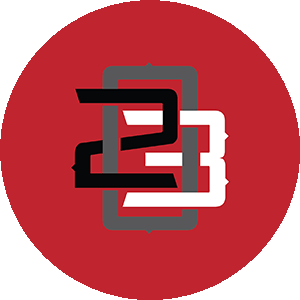 A quicky in which Curaçao Neptunus took full advantage of DSS/Kinheim's lack of pitching depth. After Neptunus scored on a wild pitch in the bottom of the second inning, DSS/Kinheim surprisingly took the lead in the sixth inning. Jochem Koedijk scored the game-tying run on Tommy van de Sanden's double to right field. Van de Sanden advanced to third on the throw to home plate. A single by Kevin Nieveld gave DSS/Kinheim the one-run lead. DSS/Kinheim's starter, Jelle Bing pitched six solid innings in which he allowed one run on one hit and two walks and struck out three.
His successor, Bas Timmer, didn't start that well. He walked leadoff hitter Gianison Boekhoudt and then gave up a single to Dudley Leonora who could advance to second base on a fielding error by the left fielder on which Boekhoudt could score the tying run.
Timmer loaded the bases with no outs before he was replaced by Calvin Andringa. Neptunus regained the lead on a wild pitch by Andringa. Dashenko Ricardo then grounded into a 4-6-3 double play on which Quentin de Cuba could score Netpunus' fourth run. Eventually Neptunus would add another run for the 5-2 victory.
Aaron de Groot pitched two perfect innings in relief for the win as he fanned two.
Bas Timmer took the loss as he did not record an out in the seventh and was tabbed for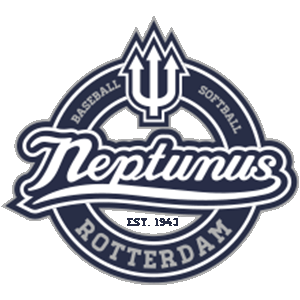 the three runs Neptunus scored in that inning. Kevin Kelly earned the save.
Shaldimar Daantji was the best hitter for Neptunus with one hit out of two at-bats.
Notable feat: Neptunus managed to win the game despite being outhit 8-3.
HCAW  5  –  4  Meerlease Pioniers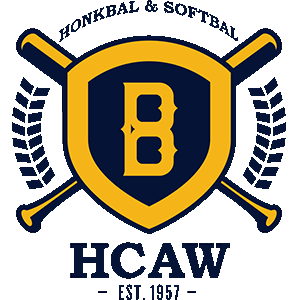 After the first inning in which both teams scored once, HCAW slowly walked away. A two-run fourth inning (two-run double by Berend Ruben), a one-run fifth (RBI single by Linoy Croes), and a one-run eighth (RBI single by Kevin Dirksen) gave HCAW what appeared a comfortable lead. All Pioniers could do at the time was adding one run in the bottom of the fifth on back-to-back doubles by Nolan Beugeling and Jorrit Penseel. But in the top of the eighth, a walk, a single, a throwing error and a groundout allowed Pioniers to get within a run from HCAW. But Pioniers couldn't close the gap as Arij Fransen only gave up a walk in the ninth but retired the other batters he faced for the save.
The win went to Luuk ter Beek, who pitched six innings in which he allowed two runs (one earned) on seven hits and a walk as he struck out four. Chris Pfau took the loss as he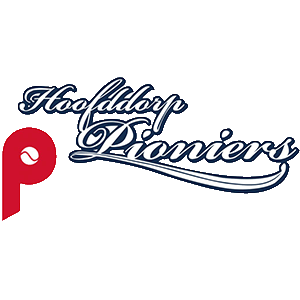 gave up four runs (three earned) on eight hits and one walk. He struck out seven.
Linoy Croes and Rodney Daal had identical numbers with two hits out of three at-bats with an RBI and a run scored for HCAW.
Silicon Storks  2  –  3  Quick Amersfoort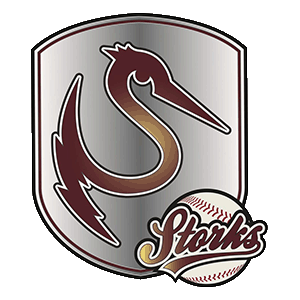 For half an inning, Silicon Storks could dream about its first victory of 2020. After trailing 1-0 after the second inning (bases-loaded sac fly), Storks tied the game in the fourth on a triple by Bryan van de Vlist. A single down the right field line in the seventh frame drove in Jurriaan Dijk for the go-ahead run. A bases-loaded single by Tymen Takke in the bottom of the seventh gave Quick Amersfoort the 3-2 lead which it would not give away as Wendell Floranus retired the last four hitters of Silicon Storks for the save.  Jasper Popken pitched 1.2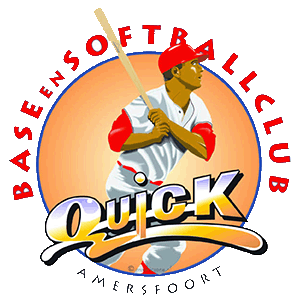 shutout frames for the win in which he allowed two hits. William Sowers took the loss after 1.2 innings in relief in which he gave up two runs on two hits and a walk.
Tijmen Takke was Quick's best hitter as he went 3 for 4 with two RBI.
L&D Amsterdam Pirates  17  –  5  Oosterhout Twins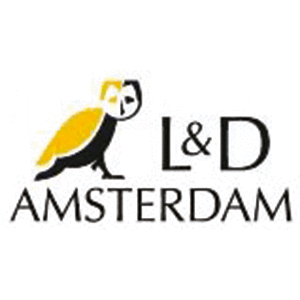 After a decent outing last week vs Silicon Storks, Sora Sakashita struggled through 3.2 innings. After two homers in the first that gave L&D Amsterdam Pirates a 3-0 lead, Sakashita seemed to settle down in the second inning. In the third however he got into trouble again with runners in scoring position but this time he got out of the jam something he would not achieve in the next inning. In the fourth, a single, a triple, a wild pitch, a home run, and a bases-loaded walk added four more runs to Pirates' total. Oosterhout Twins scraped up three runs before Nick Veltkamp loaded the bases in the fifth inning with no outs. Veltkamp was replaced by Shairon Martis who pitched out of the jam, denying Twins the chance to get back in the game. Apparently, manager Jeffrey Arends tried to save some arms for the remaining games of this weekend as he opted Dave Janssen to the mound, a move that would backfire immediately. Janssen, normally a backstop, gave up a two-run double to Niels van Weert. In the seventh, Janssen allowed Pirates to score four more times. Twins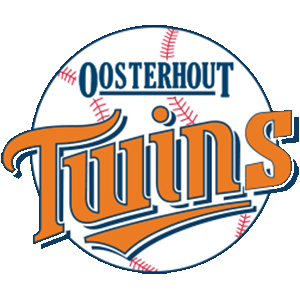 would score two more runs on solo shots by Mick Vos and Ruendrick Piternella.
Eventually, the game was called due to the curfew rule when Pirates was leading 17-5.
Sora Sakashita experienced his first loss in the hoofdklasse. Mike Groen earned the win. He pitched 1.2 shutout innings in which he walked two.
Both Kalian Sams and Jair van Borculo went 2 for 2 with identical numbers: a double, two RBI and a run scored.

This blog post is brought to you by Score66 Baseball