After a long legal struggle, the FIBS (Italian Baseball and Softball Federation) has given back all Italian Championships and European Championships to the rightful owner Nettuno Baseball Club 1945.
At some point in recent history, the other baseball club in Nettuno, Nettuno Baseball City, claimed to have won the championships. The club even adopted the logo of Nettuno BC 1945 after the latter changed to the current modern logo.
Also, the city of Nettuno supported the false claims that Nettuno Baseball City was the oldest club and therefore rightful tenant of Stadio Borghese. In 2018, Nettuno Baseball City was in dire straits and the club was granted free use of Stadio Borghese. As a result, Nettuno BC 1945 was forced to pay the rent of the stadium.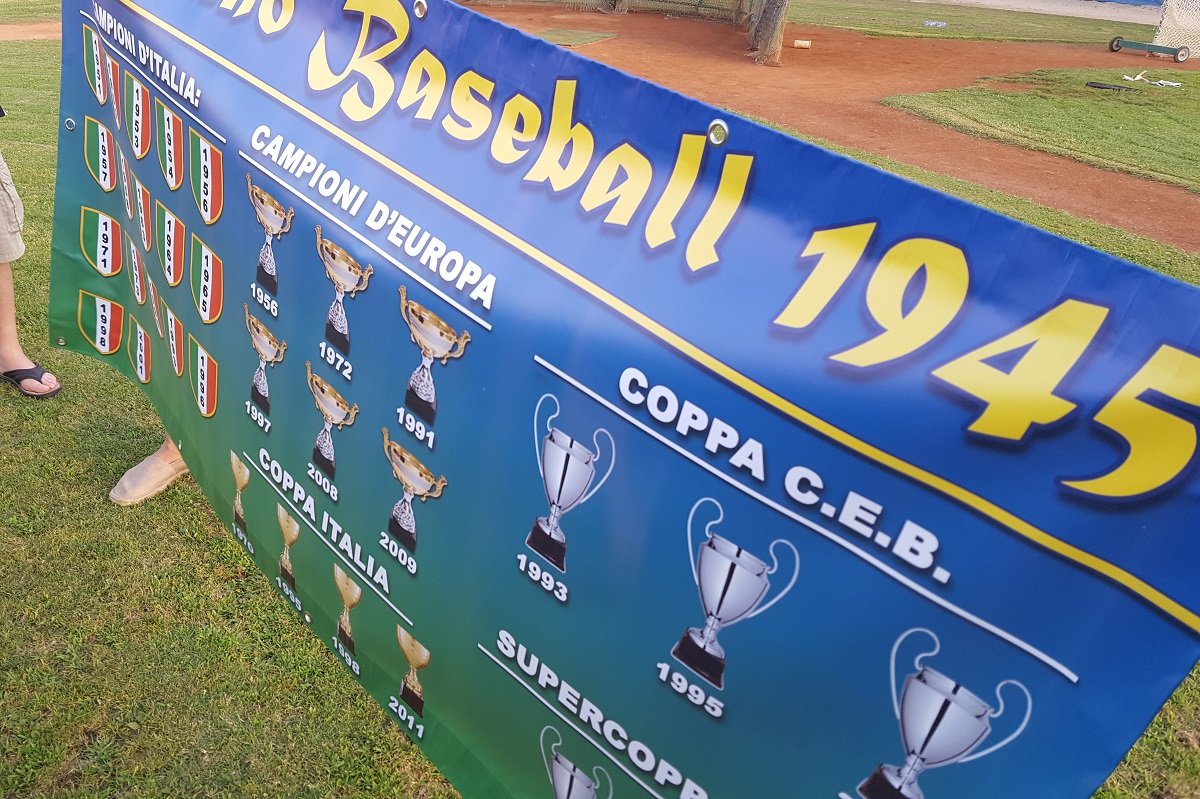 But at the end of the month of April, the FIBS ruled in favor of the real oldest baseball club in Italy and appointed all seventeen Italian championships, six European Championships, three CEB cups, two CEB Super Cups, and four Italian Cups (Coppa Italia) to the rightful owner Nettuno BC 1945.
Eventually, Italian baseball justice has been served.
Nettuno BC 1945 was founded in 1945 after American GIs took their national pastime with them to the European theatre. After the allied forces landed at nearby Anzio in 1944, several American troops stayed in the area and spread the gospel of baseball. Nettuno BC 1945 was the result of that. After the first Italian competition was played in 1948, it took the club until 1951 to win its first of seventeen Italian championships.
With all that has happened in the past years, one will understand that the two baseball clubs in Nettuno are not the best of friends.
A big thank you goes out to Massimo Moretti for explaining the situation since Google Translate doesn't translate Italian all that well.