Today, sixty-three years ago, Don Larsen accomplished what no-one had ever done before: pitching the first perfect game in World Series history.
Game five was a pitchers duel from both sides. Not only did Don Larsen not allow a hit, his opponent, Sal Maglie, allowed only five hits and issued two walks as he gave up two runs in eight innings.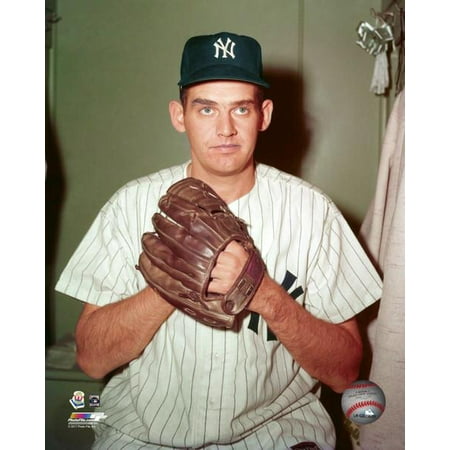 Larsen started the game with three balls as he faced Brooklyn's opening batter Peewee Reese but from there, things would become very interesting. Larsen got some great help from his defense. In the second inning, Jackie Robinson hit a line drive that was deflected by Yankee third baseman Andy Carey to shortstop Gil McDougald, who threw out Robinson at first. In the top of the fifth inning, Gill Hodges (who still deserves a spot in the HOF), hit the ball towards left-center field where it appeared to drop for a base hit but a sprinting Mickey Mantle stretched his arm and the ball ended into his glove.
Next to Sandy Amoros' near home run, the Dodgers didn't get any opportunities to score a run.
The Yankees on the other side scored twice. In the fourth inning, Mickey Mantle's line-drive home run to right field where it just ended up in the seats. At any other spot of the ballpark, this would only have been a double although if it would have landed in death valley (the area of left-center and center field in the original Yankee Stadium), it might have been a triple.
When home plate umpire Babe Pinelli made that final strike three call, catcher Yogi Berra jumped into Larsen's arms, perhaps one of the most famous World Series photos ever.
Despite this perfect game, the World Series would take seven games as both teams were each other's equals. But this time, the Yankees would have their revenge for the loss in the 1955 World Series.