The WBSC (World Baseball and Softball Confederation) revealed the new World Rankings today. The Kingdom of the Netherlands rose one spot and overtook Cuba.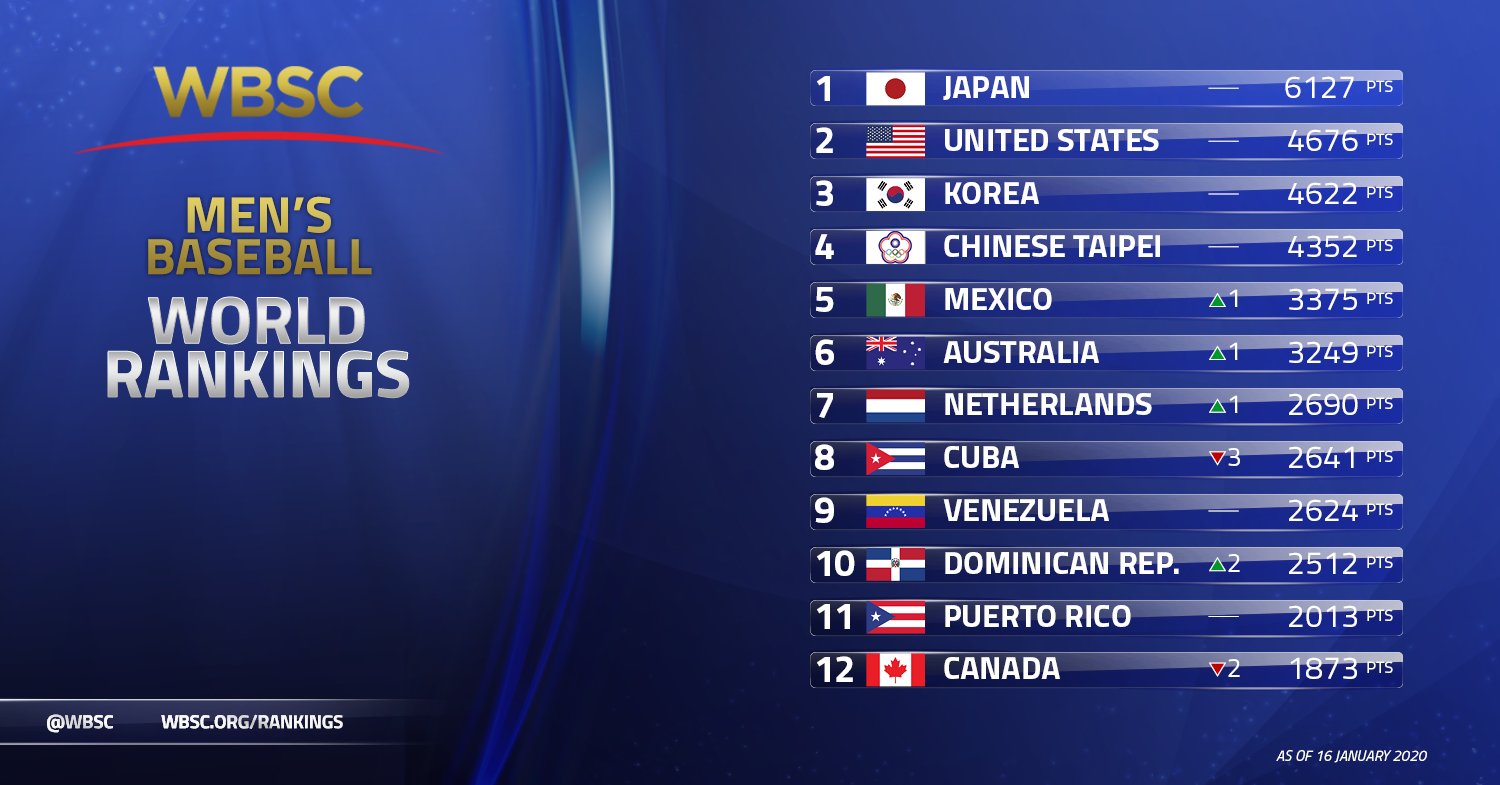 Compared to the previous world ranking, the Dutch gained 269 points to get on a total of 2690. The Australians, that were on spot in front of the Dutch in the previous ranking, remain one place higher with 559 points more than the Netherlands.
The main reason for the won spot will be the Dutch victory in the 2019 European Championship. Also, the U12 team that reached the final of the U12 European Championship and the 3rd place in the U15 European Championship may have contributed to that.
The fact that Cuba has dropped to 8th place is a signal that Cuban baseball is deteriorating. Not only do many young players flee the island in an attempt to sign a professional contract with an MLB club, the size of the Cuban competition is too big for the shrinking number of talented players. As a result, the level is not improving.
The Dominican Republic is new in the top 10, Canada tumbles out of the top 10 to the twelfth place.
The Dutch eternal arch rival Italy drops one place into the 17th spot as it is overtaken by the Czech Republic that rises two spots.
Japan remains the undisputed no. 1 of the world, followed by the United States and Korea.