On the first day of round five HCAW hosted De Glaskoning Twins, Pickles UVV hosted Curaçao Neptunus and L&D Amsterdam Pirates headed to Hoofddorp to take on Pioniers. None but one of the games had a surprising outcome.
De Glaskoning Twins  0  –  2  HCAW
A win for HCAW, but not a blowout score. In the final inning, De Glaskoning Twins was
even close to tying the game but their "rally" fell short.
A surprising starter for De Glaskoning Twins as Nick Peels took the mound. Normally, Peels is an outfielder, who is filling in as a pitcher occasionally. Peels only gave up two runs in the second inning when Kevin Dirksen scored from first base on Rossini Frolijk's double to left center field. Frolijk, on his turn, scored from third base on a sac fly hit by Kevin Weijgertse. But Peels kept HCAW from scoring in the remainder of his outing. In the fourth inning, with two outs and runners on first and second, Nick was replaced by Brendan Schoemaker, who got out of the inning without allowing HCAW to score.
Schoemaker had a great outing. In the remainder of the game (4.1 innings) he gave up only two hits. Despite having runners in scoring position twice, HCAW failed to extend
the score. In the meantime, Jim Ploeger cruised through seven innings as he kept Twins limited to only two hits, walked two and fanned eight for the win.
In the ninth inning,  Sedley Karel closed out the game, but it wasn't an easy save. He gave up two walks, threw a wild pitch that allowed the runners to move into scoring position. But eventually, he struck out Tair Vrutaal for the final out of the game.
Despite pitching a good game, Nick Peels took the loss. Best hitter for HCAW was Seb Visser, who went 1 for 2 with two walks.
L&D Amsterdam Pirates  4  –  2  Hoofddorp Pioniers
One inning was enough to clinch the victory for L&D Amsterdam Pirates. For a long time,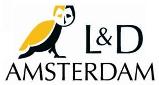 it looked like Hoofddorp Pioniers would keep the win in Hoofddorp, but eventually, Pirates walked off as a victor.
Pioniers took an early 1-0 lead in the first inning. Mervin Gario doubled to left center field and scored on Jeffrey Arends' single to left field. Four innings later Pioniers added another run to their score when Gianni Frolijk scored from second base on a throwing error by shortstop Zerzinho Croes. Despite the two runs he gave up, Rob Cordemans pitched seven solid innings in which he gave up four hits, one base on balls and struck out six.
Pirates bounced back in the sixth as they turned the tables and scored three runs. Zerzinho Croes hit a leadoff single, advanced to second on Nick Urbanus' 4-3 ground out and scored on Linoy Croes' triple after Kenny Berkenbosch drew a walk. Berkenbosch scored the game-tying run on Croes' triple. Danny Rombley, then singled to left field, to drive in Croes for the 3-2 lead. In the eighth inning, Pirates added an insurance run to reach the final score.

Despite being tabbed with the loss, Lars Huijer did pitch seven solid innings too. He gave up three runs on eight hits and three walks and struck out two. Rob Cordemans earned the win after seven innings.
Best hitter for L&D Amsterdam Pirates was Danny Rombley, who went 2 for 3 with a RBI.
Curaçao Neptunus  4  -4  Pickles UVV
Even though Curaçao Neptunus took an early 1-0 lead in the first inning, Pickles UVV
bounced back in the fourth inning for the 2-1 lead. Tijmen Takke led off with a double to center field and Rodney Daal drew a walk. Randy Daal laid down a sac bunt to advance both runners a base. A wild pitch by Diegomar Markwell allowed Tijmen Takke to score the game-tying run. Julian Goins drove in the go-ahead run as he hit into a force out at second base. In the seventh inning, UVV scored one more run but wasn't able to cling on to the lead. With Roderick Hennekes on the mound, Neptunus managed to score two runs in the eighth inning. With the bases loaded, Stijn van der Meer singled up the middle to drive in Jochem Koedijk and Gregory Muller.
Both teams scored a run in the ninth and with a 4-4 tie, extra innings were needed. But neither team did not score in the tenth inning and due to the curfew rule, the game was

called after 22:30 (10:30 PM).
Tino van Ancum pitched six solid innings for Pickles UVV in which he gave up one unearned run on four hits and three walks. Diegomar Markwell lasted eight innings for Curaçao Neptunus in which he gave up three runs on three hits and three walks and struck out three. Best hitter for Pickles UVV was Sergino Martis, who went 1 for 1. Ruar Verkerk was the best hitter for Curaçao Neptunus as he went 3 for 5 with two doubles and a RBI.
This report was brought to you by Score66 Baseball.