Curaçao slugger Wladimir Balentien will likely not come back to the Yakult Swallows. Both parties had until December 28 to reach an agreement. Unfortunately, the Swallows and Balentien could not come together.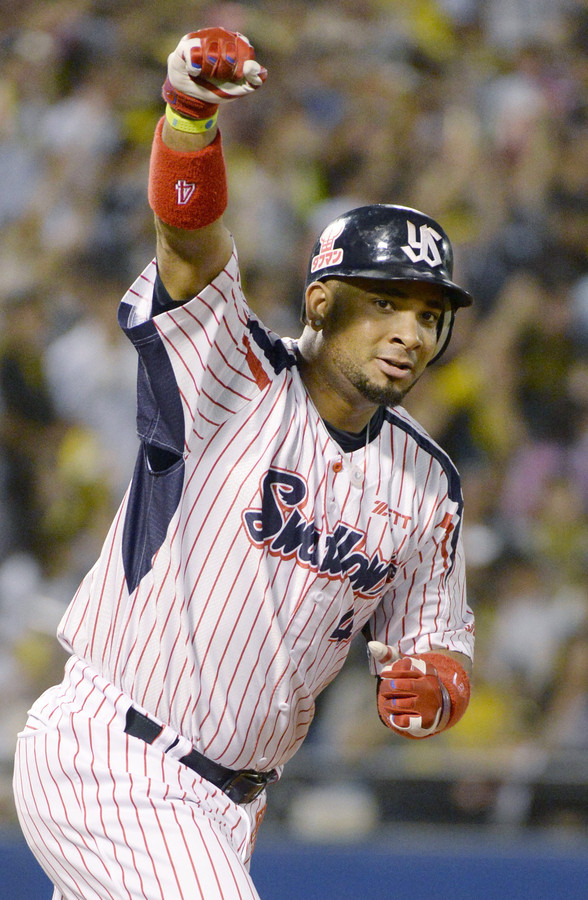 As a result, Balentien will become a free agent as per the first of December. In a previous post about him, you could read Wladimir would become a free agent because of his nine years of service in the NPB. Because of this, he will not be counted as a foreigner anymore, which makes him more interesting for other clubs to sign.
Because of his new status, the Softbank Hawks have been investigating if signing Balentien would be fruitful.
Even though the Swallows will now focus more on pitching, a spokesman said, you will never know what can happen. According to several Japanese news outlets, the Swallows are now watching the offers of other clubs closely so they can possibly make a counteroffer.
Since his first season with the Yakult Swallows, Coco hit 288 home runs and shattered Japan's NPB season home run record set by the legendary Sadaharu Oh by hitting 60 home runs in 2013. He led the Central League in home runs three times and in on-base percentage twice.