On the first day of round three in the Dutch hoofdklasse, the eternal rivals L&D Amsterdam Pirates and Curaçao Neptunus faced each other. Other matchups were HCAW @ DSS, Silicon Storks @ Quick Amersfoort and De Glaskoning Twins @ Meerlease Pioniers.
Curaçao Neptunus  9  –  2  L&D Amsterdam Pirates
Despite Rob Cordemans' milestone, this was a night to forget for L&D Amsterdam Pirates.
After falling one strikeout short last week, Rob Cordemans finally got the 2000th strikeout of his career. In the third inning, Jochem Koedijk was the victim as he struck out swinging.
Pirates took an early lead in the first inning when Denzel Richardson doubled down the left field line to drive in Delano Selassa all the way from first base. But the lead would not last long as Neptunus tied the game in the third inning on an RBI single by Stijn van der Meer that drove in Shaldimar Daantji from second base. Besides getting his 2000th strikeout, Cordemans was not quite as impressive as he can be. In the fourth inning, Neptunus scored one run followed by two in the next inning. This was the signal for manager Finnegan to pull Cordemans and let Nick Veltkamp record the final two outs of the fifth inning. Diegomar Markwell on his turn was nearly untouchable as he cruised through seven innings in which he limited Pirates to two hits
and struck out six for the win. Nick Veltkamp couldn't get out of the sixth inning after he had recorded one out. He gave up five runs to give Neptunus a comfortable 9-1 lead.
Eventually, Pirates added one more run to their score.
Rob Cordemans took the loss. Shaldimar Daantje raised his batting average to a whopping .545 as he went 4 for 4 with a double, an RBI and a run scored.

HCAW  4  –  3  DSS

After six straight losses, HCAW finally managed to clinch its first win of the season. In what was a close game until the seventh inning with a 1-1 score, Juan Carlos Sulbaran, who limited HCAW to one run on seven hits in the first six innings, was tabbed for three runs in the seventh. After DSS pushed for two runs on a walk, a double and a throwing error to prevent a stolen base, the offense of the Haarlem based club fell short as it was kept in check by Arij Franssen, who limited DSS to one run in two innings as he struck out three for the save. Chris Pfau pitched a good game. In six innings he gave up only one (unearned) run on three hits and struck out nine. The only blemish was the five walks he issued. But
nevertheless, he earned the win. 
Oliver van der Wijst and Arthur Lugtmeijer went 2 for 4. Van der Wijst drove in one run, Lugtmeijer scored one.

Silicon Storks  1  –  11  Quick Amersfoort
For four innings both teams were equally matched with a 1-1 score but in the fifth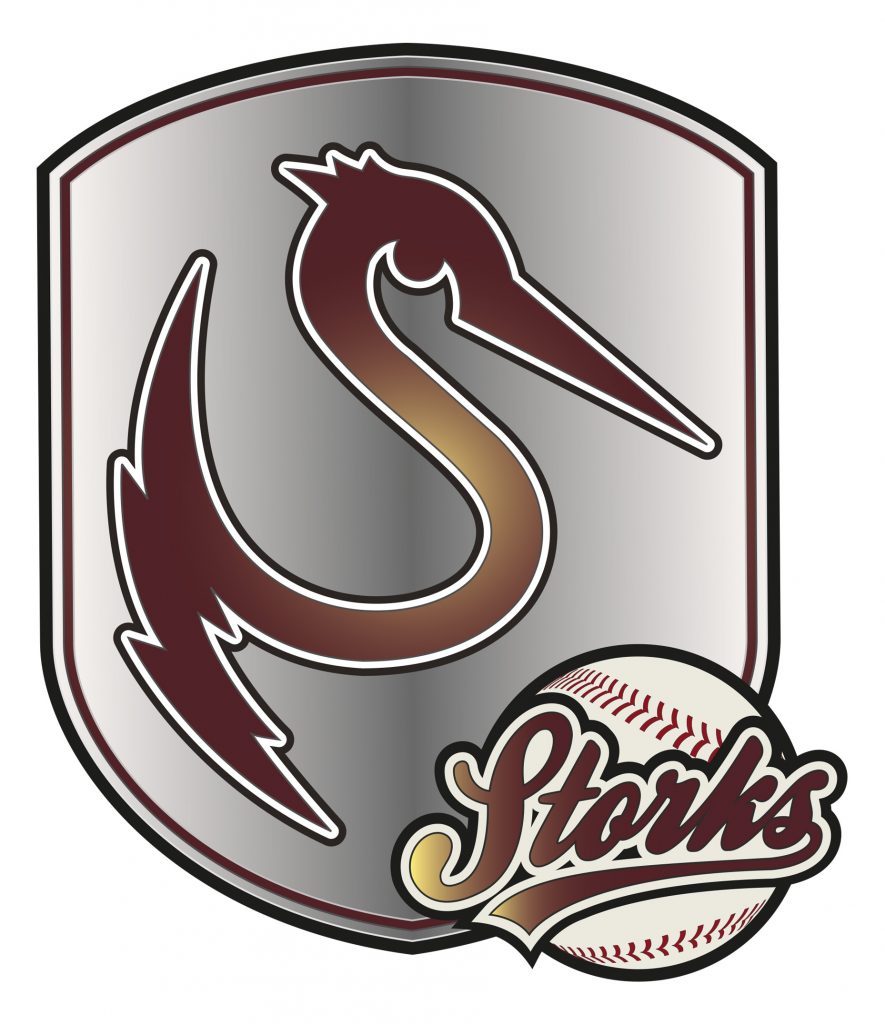 inning, Quick Amersfoort flexed its muscles and scored on a bases-loaded walk and a throwing error that led to three runs. One inning later, two singles, three walks, a muffed throw, a fielder's choice and a passed ball led to four more runs for Quick Amersfoort.
Eventually, Quick Amersfoort needed seven innings to seal Storks' feat. Two more runs in the seventh inning. With two outs, and the bases loaded, Dakota van der Heyde singled towards third base to drive in Joran Berkhout and Jan-Willem Geerts to end the game prematurely. Of the eleven runs that Quick Amersfoort scored, only four were earned.

Sem Robberse pitched a gem as he kept Storks limited to one run on four hits and two walks as he struck out six for the win. The loss went to Jurrian Koks. In 4.2 innings he didn't get much help from his defense and gave up five runs (one earned).
Best hitter for Quick Amersfoort was Jan-Willem Geerts with one hit out of one at-bat. 
De Glaskoning Twins  3  –  5  Meerlease Pioniers
Talented Thomas Roijers was roughed up in the first three innings, as he was tabbed for
five runs (four earned). After the third inning, Roijers settled down and kept his team in the game. His opponent did better but he had his shaky moments as well. After giving up a run in the second and the third inning, Lars Huijer allowed a third run in the sixth thanks to two wild pitches and a passed ball. Huijer would last seven innings as he struck out six, walked one and allowed one earned run.
A bright spot was the outing of Marvin Brown, who replaced Thomas Roijers after six innings. After several shaky previous outings, Brown pitched two solid innings in which he surrendered one hit and struck out five.

Lars Huijer earned the win and Thomas Roijers took the loss. Paul Kirkpatrick earned the save as he gave up one hit in the final two innings.
Mark Smit and Joey Eeman both went 2 for 3 for Meerlease Pioniers as Smit scored twice.

This report is brought to you by Score66 Baseball