On the third day of round three in the relegation group, DSS was too strong for Cityside Apartments Quick Amersfoort. In Hoofddorp, Silicon Storks pulled a stunt by beating Meerlease Pioniers.
Cityside Apartments Quick Amersfoort  2  –  10  DSS
DSS was stronger than Quick Amersfoort today but the final score was a bit flattered
 perhaps as DSS scored five runs in their final at-bat. DSS led the game since the third inning when it scored a run when Koen Werkman tripled down the right-field line and crossed home plate on a passed ball. In the seventh inning, DSS scored its fifth run and until then Tim Halderman had kept Quick Amersfoort scoreless. But in the top of the eighth inning, singles by Jelle Blaauw and Joran Berkhout and a double by Bryan Engelhardt drove in two runs for the team from Amersfoort. With their lead, almost cut in half, DSS stepped on it in the bottom of the eighth as they connected for six base hits that drove in five.
Tim Halderman cruised through 7.2 innings for the win. He allowed two runs on four
 hits as he walked three and struck out five. Colin van Laar took the loss after giving up five runs in 6.1 innings.
Koen Werkman went 3 for 4 and was a home run shy of the cycle. He drove in one run and scored three times.
Silicon Storks  4  –  2  Meerlease Pioniers
A surprising result today in Hoofddorp. In a great pitching matchup between Juan Carlos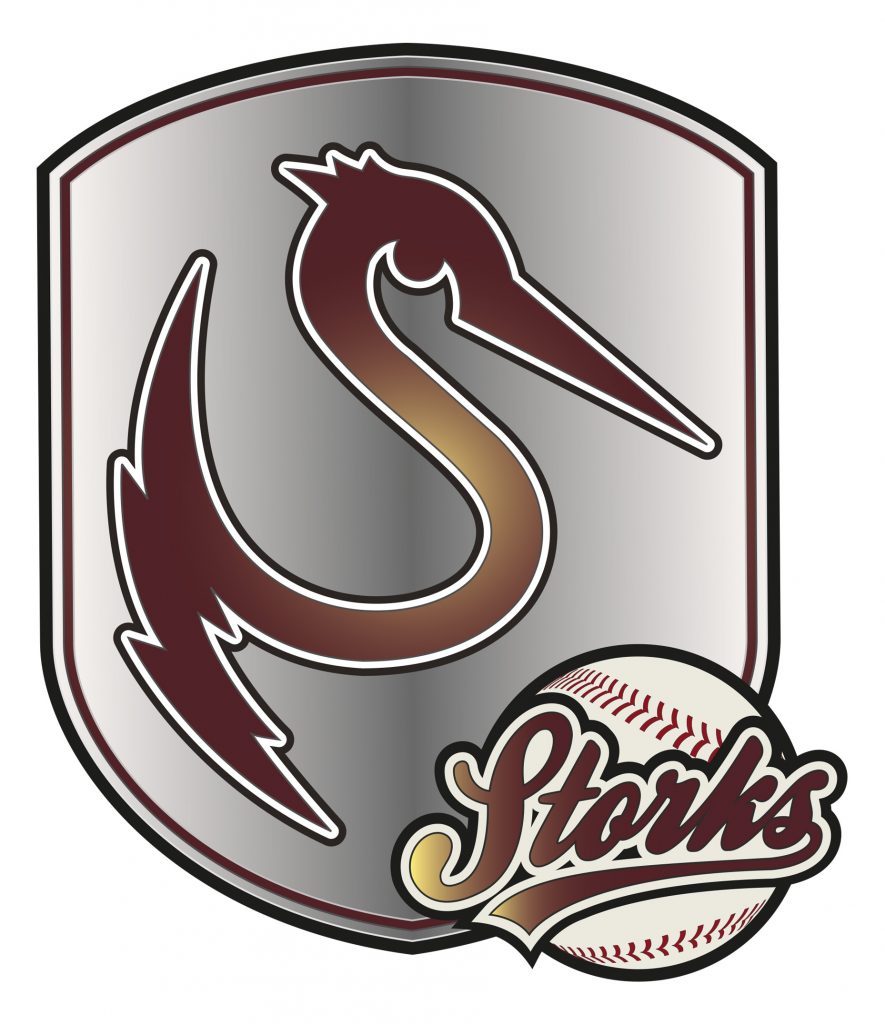 Sulbaran and Luuk ter Beek, none of the two allowed any runs in the first six innings. Only after Ter Beek was pulled, Silicon Storks hit hard. With Nick Loos on the mound in the seventh inning, Storks hit back-to-back singles and a triple to take a 2-0 lead. A 4-3 groundout extended Storks' lead to 3-0 as Sergio Schoop scored from third base.
After Storks scored an insurance run in the top of the ninth, Meerlease Pioniers started a rally that ended Juan Carols Sulbaran's perfect game bid. With Duco Nuijten on first base and two outs, Nuijten advanced to second on a wild pitch, followed by a double by Joey Eeman that drove in Nuijten for Pioniers' first run.
Another double by Oliver Severino van der Wijst, drove in another run but from that point, the offense stalled and Storks stepped off the field as a victor. 

Juan Carlos Sulbaran earned his first win in the hoofdklasse. In 8.2 innings, he was tabbed for two runs on one hit and three walks as he struck out thirteen (!).
Nick Loos took the loss as he gave up three runs on three hits.
Tyron de Windt and Kenny George both went 2 for 3.

This report is brought to you by Score66 Baseball