In an exciting game, L&D Amsterdam Pirates had a lead for eight and a half innings but eventually, the team gave away the win as they failed to take advantage of runners in scoring position.
L&D Amsterdam Pirates  4  – 5  Curaçao Neptunus
By the fourth inning, Pirates had collected seven hits but had scored only twice as the team stranded runners in scoring position four times. Against the weaker teams in the hoofdklasse you can get away with it but against a strong team like Neptunus it may backfire and it did eventually.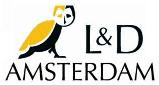 With Nick Urbanus on first base in the first inning, Kalian Sams singled down the left field line and left fielder Daniel Fernandes couldn't get a grip on the ball, which allowed Nick Urbanus to score all the way from first base. Kalian Sams advanced to second base on the throw towards home plate. In the fourth inning, Pirates added a run to their score when Danny Rombley singled home Gilmer Lampe from third base. At that moment Pirates had no outs and another runner at third but a lineout and a double play ended the inning before Pirates could cause more damage. A sac fly by Nick Urbanus in the fifth inning, drove in Remco Draijer to give Pirates, what appeared a comfortable lead. But two weeks ago Neptunus proved that even an 8-0 lead isn't comfortable enough as the came back from trailing 8-0 against Hoofddorp Pioniers.
Neptunus made it a one-run game in the sixth inning, the only inning in which Rob Cordemans struggled. The 42-year old cruised through six of the 7.2 frames he was out on the mound but gave up two runs in the sixth. Cordemans loaded the bases with one out before Gianison Boekhoudt hit into a 1-6 RBI force out. Stijn van der Meer advanced to third base on the play and eventually scored on Dwayne Kemp's single through the left side.
Pirates would extend their lead to 4-2 in the seventh when Nick Urbanus tripled to left field to drive in Zerzinho Croes.
With two outs and a runner on third in the eighth inning, Rob Cordemans was replaced by Kyle Ward. Ward retired Gianison Boekhoudt on a lineout towards shortstop Zerzinho Croes who fully stretched to make an amazing catch.
After the Pirates offense couldn't get a grip on Loek van Mil's pitches for the second inning in a row, Neptunus pushed in the ninth. Neptunus started with a groundout. But then things went wrong for the Amsterdam based team. Kyle Ward allowed runners on

the corners and was replaced by Daan Hendrix. After Shaldimar Daantji stole second, Hendrix recorded the second out by striking out Ruendrick Piternella. Benjamin Dille was walked intentionally before Jochem Koedijk singled home two runs. A wild pitch by Daan Hendrix allowed Darryl Collins, who had replaced Benjamin Dille as a pinch runner, to score the winning run.
Loek van Mil, who pitched 2.2 perfect innings, earned the win as he struck out three.
Daan Hendrix took the loss as he couldn't keep Neptunus from scoring.


Best hitter for Curaçao Neptunus was Jochem Koedijk, who went 3 for 4 with two RBI and a run scored.
This report is brought to you by Score66 Baseball