On another chilly day, L&D Amsterdam Pirates was ready to bring the brooms to sweep Curaçao Neptunus but it didn't pan out the way they wanted. De Glaskoning Twins played some solid baseball but still fell to DSS and HCAW brought the brooms to sweep UVV.
DSS  6  –  5  De Glaskoning Twins
Today you could see an attractive game at the home field of De Glaskoning Twins. Both teams were well-matched but despite some solid baseball, Twins stayed at the wrong side of the score.

DSS had a flashy start when Odion Gouverneur led off with a triple and scored on a 6-3 ground out. But Twins bounced back in the bottom of the first inning on a two-run home run by Dennis de Quint.
The score went back and forth: two runs for DSS in the fourth inning, two for Twins in the fifth, two for DSS in the sixth inning and the game-tying run for Twins in the eighth inning.
A play that is worth to be mentioned is the play that shortstop Christopher Gé made in the sixth inning. On a ball hit by Damian Melis, Gé fully stretched to field the ball. The throw to first base wasn't quite on target but first baseman Jamie Verheyleweghen scooped the ball from the ground like a vacuum cleaner.
A couple of errors led to the defeat of Twins. With a runner on first, Nick van de Ven, who replaced Reynaldo Sarmiento after 6.2 innings, fielded a bad bunt by Thomas Bos but threw the ball past second base and thus allowed the runners to move up a base. Nic followed with a wild pitch that allowed DSS to score the go-ahead run. 

With Tom Stuifbergen on the mound in the bottom of the ninth inning, Twins wasn't able to come back.
Despite throwing a very decent game, the few errors in the ninth handed the loss to Nic van de Ven. Tim Halderman earned the win as he allowed only one hit in one inning of work.
Best hitter for DSS was Odion Gouverneur, who went 2 for 4 with a triple and a run scored.
UVV  6  –  7  HCAW
Another close game in Bussum where UVV took a 1-0 lead when Jelle Blaauw scored

from third base on the 5-3 ground out hit by Sergino Martis. But the five runs that HCAW scored in the second inning, laid the foundation for their win.
With the bases loaded, Seb Visser singled to left center field to drive in Kevin Weijgertse for the game-tying run. Sven Jongejans followed with another RBI single and Roelie Henrique drove in the third run with a sac fly to right field.
With another bases loaded situation, Vince Rooi drove in two more runs with a single down the left field line.
Even though UVV rallied in the fourth (two runs) and in the fifth (three runs), HCAW
secured the win by scoring a run in the third and fourth inning.
Steven van Groningen earned the win after 2.1 innings in relief in which he allowed three hits, walked one and struck out four. Gilian van Lith was tabbed with the loss.
Best hitter for HCAW was Kevin Weijgertse with two hits out of three at bats and two runs scored.
Curaçao Neptunus  12  –  2  L&D Amsterdam Pirates
After winning the first two games of the series vs Curaçao Neptunus, L&D Amserdam
was ready to bring the brooms.
Kyle Ward kept the damage limited for L&D Amsterdam Pirates, as he allowed three runs on seven hits in seven innings. Pirates scored a run in the second inning on back-to-back doubles by Danny Rombley and Jesse Aussems and came within a run from Neptunus in the seventh when Remco Draijer scored on Nick Urbanus' sac fly to right field.
But a nine-run eighth was too much to overcome for Pirates. Robin Schel started the inning loading the bases before he was replaced by Gilmer Lampe. Due to his strong arm, L&D Amsterdam Pirates is trying to convert Lampe into a pitcher, but perhaps a game against one of the strongest teams in the hoofdklasse isn't the best moment to do so. Lampe started his outing by giving up a two-RBI single to center field, hit by Dwayne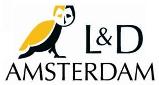 Kemp. Gianison Boekhoudt then singled home Christian Diaz and Rien Vernooij walked on a wild pitch that allowed Dwayne Kemp to score from third base. Singles by Ruar Verkerk, Daniel Fernandes and Benjamin Dille drove in four more runs for Neptunus.
Elton Koeiman pitched six solid innings for Neptunus and earned the win. He gave up one run on seven hits, walked three and struck out four. Best hitter for Curaçao Neptunus was Christian Diaz, who went 3 for 4 with a RBI and a run scored.


Thanks to Neptunus' win over Pirates, no team is unbeaten in the hoofdklasse.
This report was brought to you by Score66 Baseball