In what was a nail biter and a very, very close game Pirates managed to clinch the win. Max Clarijs, with a batting average of .188, came through at the moment when you least expected it and hit a walk off bases loaded single. Despite the win, Pirates still trails by a game, but the club still has a chance to win it all.
Curacao Neptunus  1  –  2  L&D Amsterdam Pirates
In what was a genuine pitching duel, the runs did not come cheap. After three scoreless innings, L&D Amsterdam Pirates took a 1-0 lead. In the bottom of the fourth, Linoy Croes doubled to right center field. Kenny Berkenbosch' ground ball single to left field put runners on the corners before Danny Rombley singled to third base to drive in Linoy Croes for the opening run.
Despite giving up that run, Kenny van den Branden had a solid outing that lasted six innings. He gave up five hits, walked one and struck out two.


Kyle Ward, so far without a loss in this season, pitched seven strong innings plus one batter in the eighth as he limited Curacao
Neptunus to five hits. Eventually he was credited for the one run that Curacao Neptunus scored in the eighth. He allowed a single to Dashenko Ricardo, who was replaced by pinch runner Urving Kemp. Then Ward was replaced by Tom de Blok. A sac bunt by Rien Vernooij advanced Kemp to second base, from where he scored the game tying run on Christian Diaz' single to left field.
Eventually the game was still tied after nine innings, so extra innings were needed.
Neptunus had a big chance to take the lead in the tenth. With two outs and runners on first and second, Christian Diaz singled to second base. All runners advanced but Benjamin Dille was caught in a 4-2-5 run down for the final out of the inning.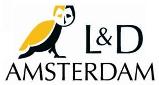 In the bottom of the tenth inning, with runners on first and second, Daniel Fernandes wasn't able to block a ball properly and Linoy Croes and Kenny Berkenbosch both advanced a base. Then Loek van Mil walked Danny Rombley intentionally. After Rashid
Gerard struck out with the bases loaded, Max Clarijs became the unlikely hero as he drove in the game winning run on a single to the shortstop.
Winning pitcher was Tom de Blok, who pitched three innings in relief in which he gave up only four hits and struck out one. Loek van Mil took the loss. In 2.2 innings he gave up the game winning run to Pirates and issued five hits, a walk and struck out two. 

Three hitters of Pirates went 2 for 4, but only Danny Rombley drove in a run.
Game six and game seven (when necessary) will be played in Rotterdam in the upcoming weekend.
This report was brought to you by Score66 Baseball