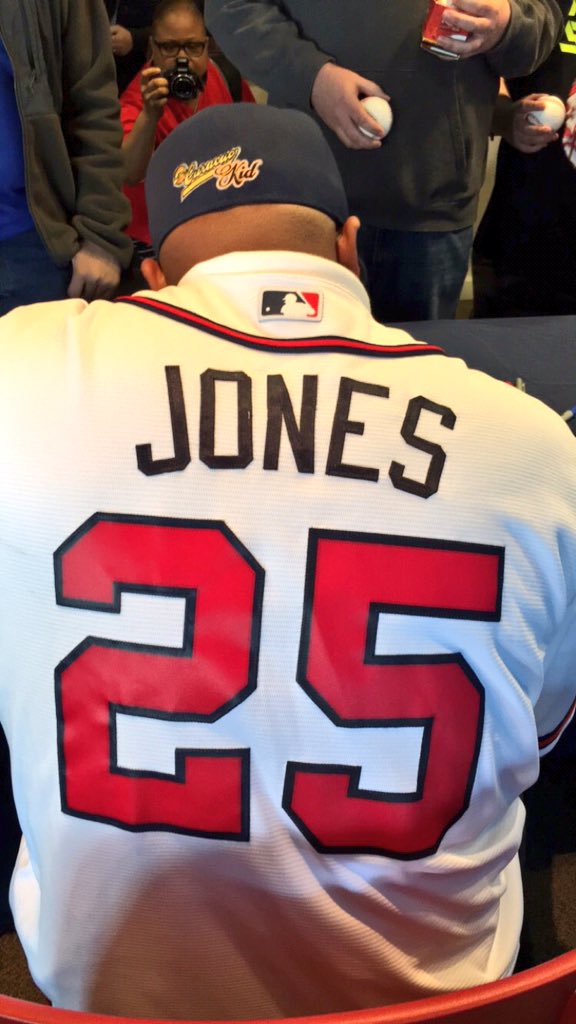 Andruw Jones attended the Atlanta Braves FanFest this weekend. To reporters he unveiled that he will likely announce his retirement soon.
In October 2015, Jones participated with team Kingdom of the Netherlands in the WBSC's Premier 12 tournament in an attempt to showcase himself for a roster spot with any MLB club.
The 38-year old hit .250 in the tournament where the Dutch team had the best team batting average with .319.
It wasn't the first time that Jones participated with the team. In the 2013 World Baseball Classic he scored the winning run in the decisive game vs Cuba that sent the Kingdom of the Netherlands to the semi-finals in San Francisco. Also in 2006 the Curacao Kid played for the Dutch in the inaugural World Baseball Classic, but due to a back injury he had to miss the third game of the Dutch, the sole victory of the tournament in which Shairon Martis pitched the first (and only) no-hitter in the history of the WBC.
Unfortunately did his performance with the Premier 12 tournament not impress any club.
If the slugger retires, he will finish his career with a .254 batting averag, a .337 OBP and a slugging percentage of .486. In his final MLB season in 2012, Jones hit a modest .197 with fourteen homeruns with the Yankees. Jones was awarded 10 consecutive Gold Gloves and his career defensive WAR of 24.1 ranks 20th all time.
Jones debuted with the Braves as a 19-year old in the 1996 World Series. Jones became the youngest player ever who hit a homerun in the postseason, and only the second player ever to homer in his first two World Series at bats.
After his MLB career, Jones went to Japan, where he signed a two-year deal with the Rakuten Golden Eagles in December 2012. He helped the Golden Eagles to clinch their first ever NPB championship in 2013 with 26 homeruns, but in the two years that he played for the team, he was never the dominant force that he once was with the Braves.