This year the Visalia Rawhide will celebrate seventy years of professional baseball in the city of Visalia. Visalia is located a bit Southeast of Fresno and Northwest of Sequoia National Park.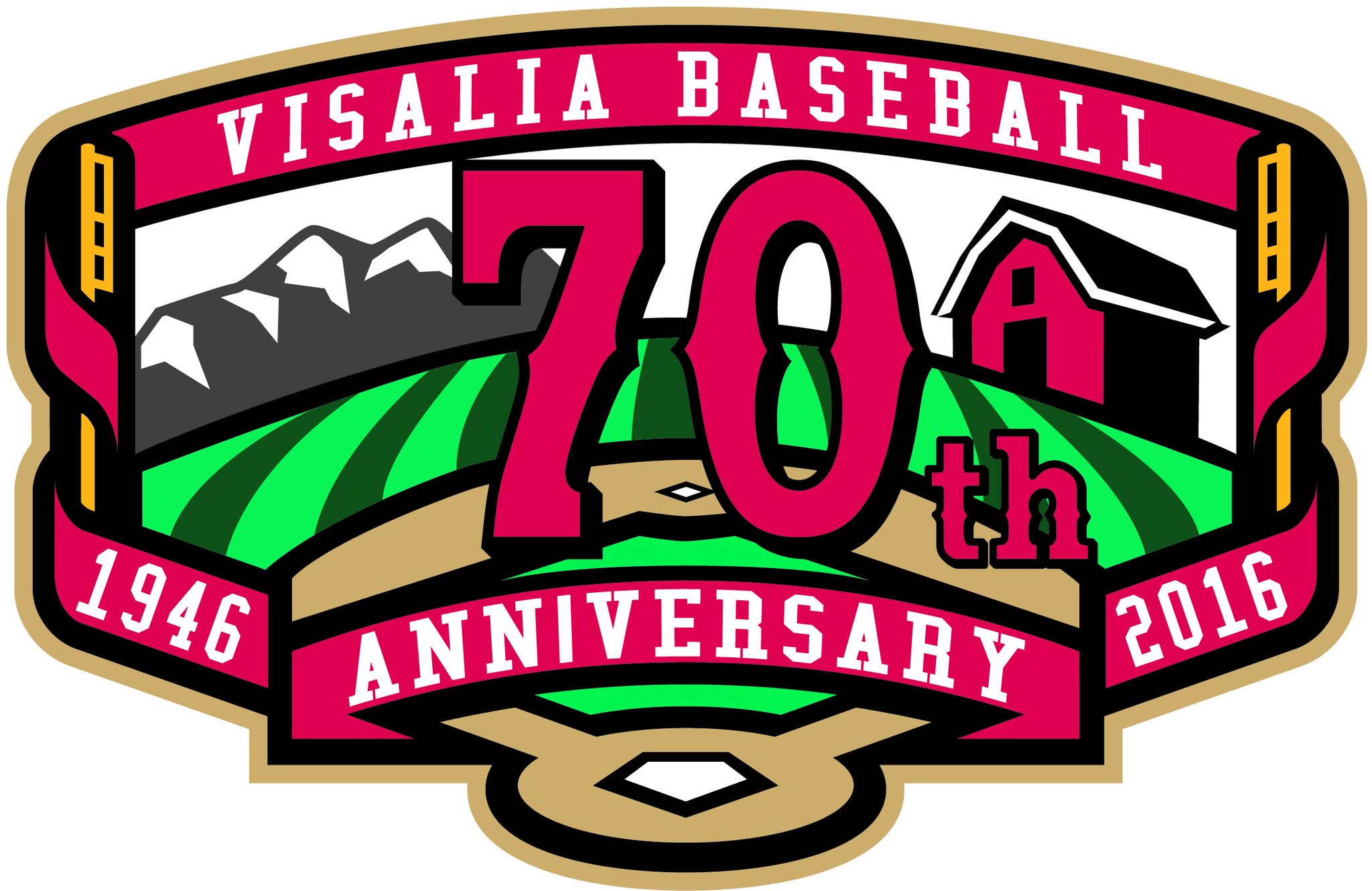 In fact the team is celebrating that Visalia saw professional baseball for the first time in 1946 because it has not been a 70-year streak. Between 1962 and 1968 and in 1976, the city was without professional baseball.
Through the years the team adopted several monikers: Visalia Cubs 1946-1952; Visalia Stars 1953; Visalia Cubs 1954-1956; Visalia Redlegs 1957-1959; Visalia Athletics 1960-1961; Visalia White Sox 1962; Visalia Mets 1968-1975; Visalia Oaks 1977-1992; Central Valley Rockies 1993-1994; Visalia Oaks 1995-2008; Visalia Rawhide 2009-present
Since professional baseball landed in Visalia, the teams are playing in Recreation Park. A functional stadium without many bells and whistles, even though the ballpark had a major upgrade between 2003 and 2009.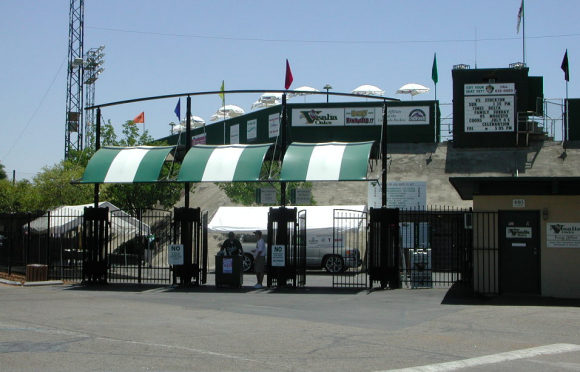 The highlight of the ballpark is the view of the Sierra Nevada Mountains in left field.
The Rawhide will start the celebration with a home game series on April 7th against the Bakersfield Blaze. The commemorative logo will be worn as a patch on the sleeve of their jerseys and will be shown on several promotional items.
The commemorative logo shows the Sierra Nevada mountains in left field and the iconic
barn in right field, which was built during the renovation and which represents the area's agricultural heritage.
Recreation park is one of the oldes ballparks in the Minor Leagues and  the relation between the ballpark and its tenant is the 8th longest tenure at the same ballpark of all current Minor League teams. The ballpark is not the oldest in the California League though. That honor is for Sam Lynn ballpark in Bakersfield, which opened in 1941.
Since 2007 the team is the A Advanced affiliate of the Arizona Diamondbacks. Visalia won two California League titles in its history, in 1971 and 1978.