I have written several times that Minor League Baseball is not about winning, especially for the Minor League clubs. Main goal for the clubs is to attract as many fans as possible with between inning games, give aways and weird promotions.
Well, the last couple of weeks several club have given a preview of those weird promotions.
First of all the Mongtomery Biscuits. They will wear a special "Back to the Future" jersey on Saturday, June 27, to
commemorate the first move of that trilogy, thirty years ago (Man! Time flies!). The Gary South Shore RailCats of the independent American Association, will also wear BTTF jerseys but on June 13.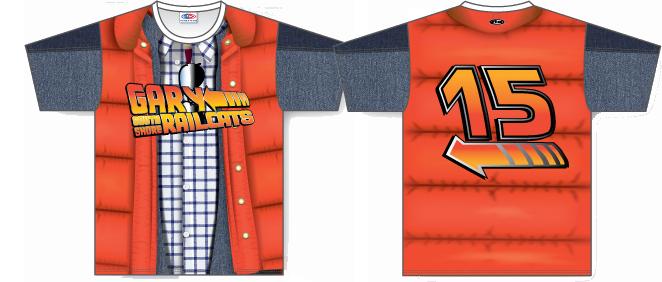 Most of the time jerseys like this will be auctioned after the game to raise money for charity. In case of the Montgomery Biscuits, the jerseys will be auctioned to raise money for the Michael J. Fox Foundation for Parkinson's Research.
Through the years there have been many weird, silly and ugly jerseys. What about Christmas sweater jerseys? This one was worn by the Williamsport CrossCutters on a certain day in the 2014 season.
The last few seasons, Star Wars jerseys have been very popular in promotions. Last season alone, at least four clubs sported jerseys based on the science fiction movie
.
If this is not enough, you can visit the Brooklyn Cyclones on June 24. The team of the A Short Season New York-Penn League will wear jerseys based on the popular TV series from the eighties, Saved by the Bell.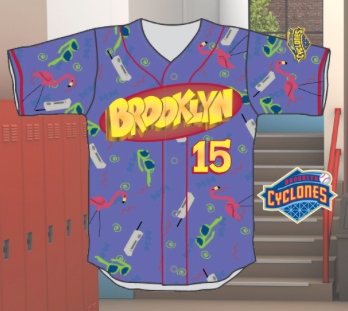 A few years ago the High Desert Mavericks (then a Mariners affliiate) had a backward jersey night. The players wore jerseys
with the uniform numbers on the front and the team name on the back. The jerseys were auctioned after the game as well.
But the worst jersey by far, at least that is what I think, is the next. The Jackson Generals will wear a jersey based on the Wizard of Oz. If it would be a lions jersey, a scare crow jersey or an iron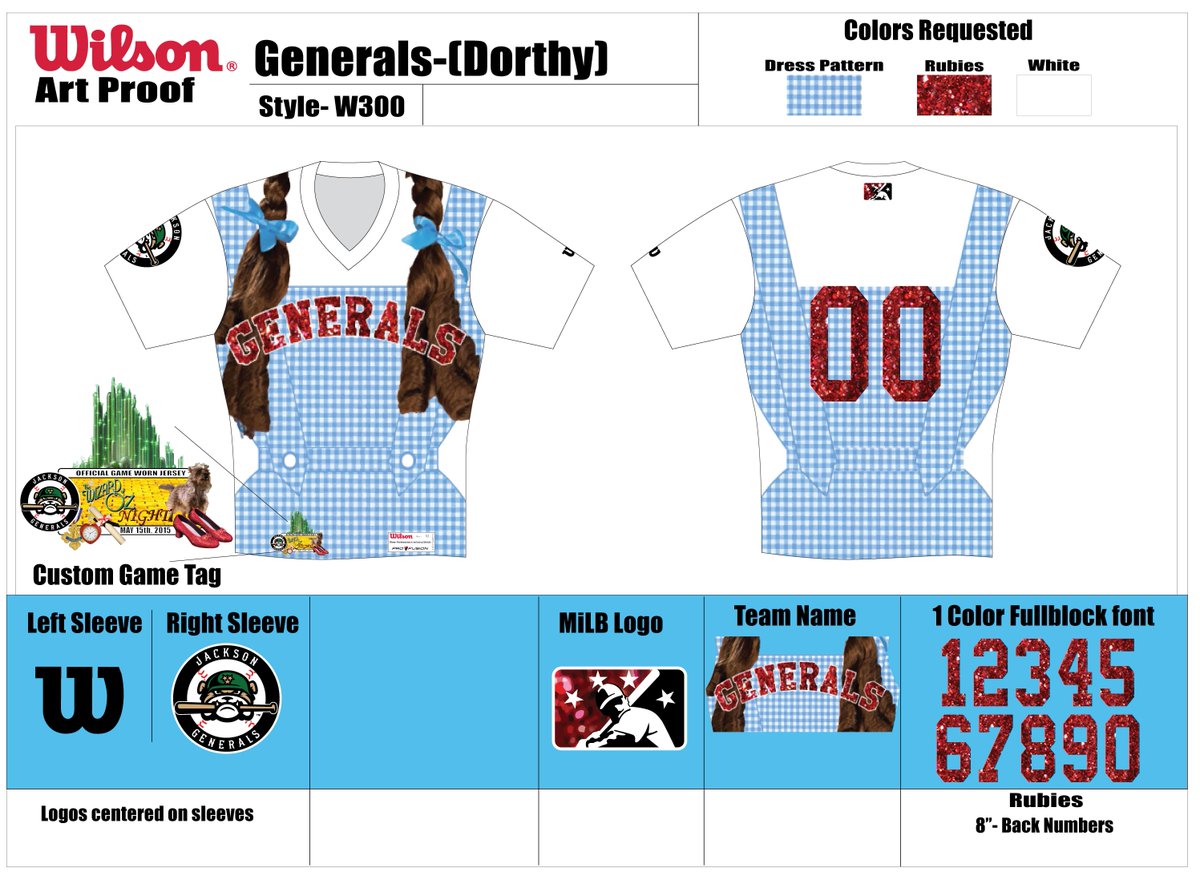 man jersey it would not be this bad. But a Dorothy jersey complete with braids? Not my cup of tea. But apparently fans love promotions like this. They flock the stadiums by thousands on promotional nights like this. Maybe jerseys like this become collector items, but I rather have an authentic jersey of the a club instead of these hideous ones.