As you may know by now, yours truly is an avid cap collector. It all started with MLB caps but in the past years, it moved more towards MiLB and other authentic caps. With authentic MLB and MiLB caps, one doesn't have a choice. In Europe, many clubs are opting for Richarson caps. So which brand is better?

When one wants to buy an MLB or MiLB cap online, it is a big adventure. Mostly because the caps of New Era rarely fit the way they should. When I buy a cap in my size (7 3/8), I may be glad if it really fits like a 7 3/8. Many times it will fit like a 7 1/4 or a 7 1/2.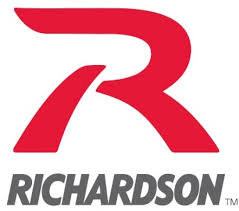 Richardson caps have the characteristic to fit one size bigger than the label inside of the cap tells you. So, if I buy a Richardson cap in 7 3/8, it will fit like a 7 1/2 (New Era standard). By now, I have twelve fitted Richardson caps, and only one of them fits rather tight. In the case of Richardson caps, I normally opt for size 7 1/4, which I did with that one tight cap, but it fitted more like a 7 1/4 (New Era size). But in general, one can say that (almost) every Richarson cap of size 7 3/8 fits the same.

But the size is not the only problem of New Era caps. Many times, when I receive a cap that I bought online, the lid is sewn on very skewed. Also quite often the crown is out of shape, with one side a bit higher than the other one. Sometimes, the shape of the crown is rather angular. The two aforementioned problems are to be solved by sticking ducktape on the inside, so the cap gets back its shape (most of the time). One can clearly say that since New Era moved the production of its caps to low-wage countries, the quality has deteriorated a lot.

The problem is that New Era is the purveyor of MLB and MiLB, so I am stuck with the brand as long as I want to buy MiLB caps. As there are still many MiLB caps that are on my wish list, I don't have another choice.
In my opinion, Richardson caps give you much more value for your money. First of all, they are much cheaper than New Era caps, but the quality is much better as well.

There are plenty of other brands next to these two. Zephyr, Pacific Headwear, and The Game are some examples. In the hypothetical case when a club will sell their on-field caps of both New Era and Zephyr, I would opt for Zephyr in a heartbeat.

I know there are a lot of New Era fans out there, who will disagree with me, and that is okay. But I think Richardson is the better of the two by far.