A rather strange schedule as the teams faced the same opponents they faced two weeks ago. Hoofddorp Pioniers @ Curaçao Neptunus, Silicon Storks @ HCAW, DSS/Kinheim @ L&D Amsterdam Pirates, and Quick Amersfoort @ Oosterhout Twins (at Amersfoort for well known reasons).
Hoofddorp Pioniers  2  –  3  Curaçao Neptunus

A close game in Rotterdam. In the first three innings, neither team did score but in the bottom of the fourth, Curaçao Neptunus took a 2-0 lead. With two outs and the bases loaded, Stijn van der Meer singled home Dudley Leonora and Benjamin Dille. One inning later, Roger Bernadina singled home another run and it started to look as it would be another easy victory for Neptunus. But in the top of the sixth inning, Denzel Brooks singled to left center field and drove in two runs. Those were the final two runs that were scored in the game. 
Diegomar Markwell earned the win, his 150th in the Dutch hoofdklasse, after six innings. He gave up two runs on five hits and struck out two. Misja Harcksen got the hold and Kevin Kelly earned the save. Scott Prins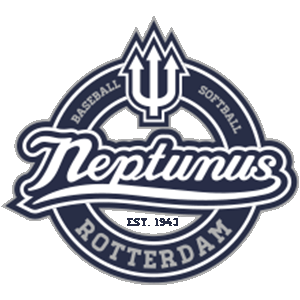 took the loss. In four frames he gave up three runs on four hits and five walks and struck out two. 
Dudley Leonora was the best hitter for Neptunus as he went 3 for 4 with a run scored. 


Silicon Storks  0  –  11  HCAW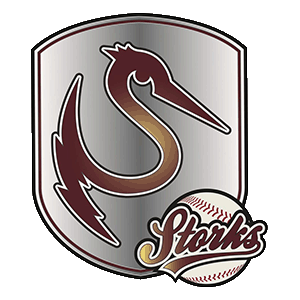 HCAW only needed two big innings to seal the fate of Silicon Storks in seven innings today. With a five-run fourth and a six-run fifth, one might say it was a flattered score. But was that really the case? No. Dennis Burgersdijk limited Storks two only two hits in five innings. His successor pitched a perfect sixth. After keeping pace with HCAW for the first three innings, the pitching of Storks collapsed in the fourth. They gave up only one hit but issued five walks and Storks' defense committed one error. The fifth was a similar inning. Six walks, three singles, a sac fly and a groundout led to six runs for the team from Bussum. 
Dennis Burgersdijk earned the win. Darryl Jamoena took the loss after 3.1 innings. He gave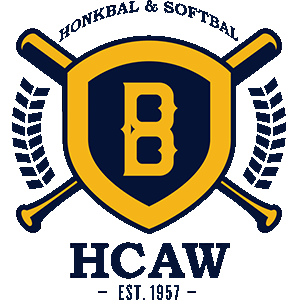 up four runs (one earned) on three hits and four walks and struck out two. 
Max Draijer was the best hitter for HCAW as he went 2 for 4 with an RBI and a run scored. 
DSS/Kinheim  2  –  12  L&D Amsterdam Pirates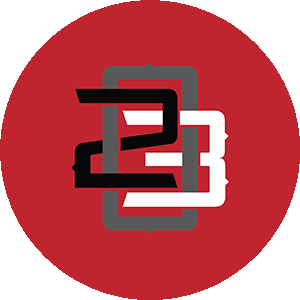 A rather flattering score in Amsterdam. Sure L&D Amsterdam Pirates was stronger but thanks to a six run sixth inning, the score did not really reflect the total game. DSS/Kinheim collected only one hit but was able to keep track until that sixth inning. Pirates on its turn collected only seven hits. So how did Pirates score that many runs? Well, first of all, the DSS/Kinheim pitching staff gave up a whopping number of sixteen (!) walks. The defense committed two errors and Pirates got three extra base hits (two doubles and a triple). In the sixth inning, four consecutive walks led to the first run of the inning, followed by a bases clearing double, hit by Rashid Gerard. Another double, this time by Roelie Henrique drove in Gerard and Henrique was driven in by Denzel Richardson. 
Tom de Blok earned the win as he threw a one-hitter. Nevertheless, he gave up two runs (one earned) on one base hit and two walks. He struck out fourteen batters.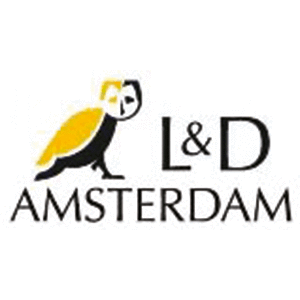 Jelle Bing took the loss as he lasted two innings and faced four batters in the third without recording an out. He gave up five runs (four earned) on three hits and seven walks. 
Best hitter for L&D Amsterdam Pirates was Roelie Henrique, who went 2 for 3 with a double, an RBI, and two runs scored. 
Quick Amersfoort  5  –  6  Oosterhout Twins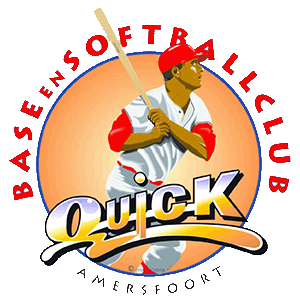 Oosterhout Twins extended its winning streak to eight games but it wasn't an easy victory today. A managerial decision to keep Stefan Iannelli in the game for a third inning, cost Twins the game, almost. Iannelli, pitched a strong fifth and sixth inning but struggled in the seventh. As a result, Quick Amersfoort managed to tie the game at five. With a little bit of help of the opponent, Twins eventually scored the winning run in the eighth inning. When Rayshelon Carolina got on base with two outs, he reached third base on a stolen base and third base on a throwing error by the catcher. Carolina could touch home plate on a wild pitch by Rik Jalvingh. 
Shunta Oba, who relieved Stefan Iannelli in the eighth, earned the win. He pitched two innings in which he allowed one hit and struck out three. 
Rik Jalvingh took the loss. In 3.2 innings he gave up one run on one hit and two walks and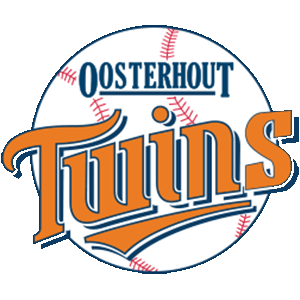 struck out one. 
Rayshelon Carolina was the best hitter for Oosterhout Twins. He went 2 for 3 with a double and two runs scored. 
This blog post is brought to you by