The newest team of the Chinese Professional Baseball League from Taiwan, the Wei Chuan Dragons unveiled their new uniforms today. The team is about to debut in 2021 and of course that won't be possible without uniforms.
It won't come as a suprise that the home uniforms are white. They jerseys and pants are covered with red pinstripes. On the front of the jersey, the name Dragons is written in a modern script. Along the buttons, a yellow piping is running up to the neck and down again. This yellow piping can also be seen at the bottom of the sleeves. Underneath the name Dragons, the uniform is shown in bright red with a yellow outline. The home cap is red with a white W in block script, a bit italicized.

The road uniform only varies with the jersey and the cap since the pants is the same as the one of the home uniform.

The road jersey is bright red with black accents on the shoulders, on the sides and surrounding the buttons. The same white modern script as on the home jerseys says Dragons. Underneath the team name, the uniform nunber is shown in black with a yellow outline. The road cap is black with a red lid. the same W is adorning the front of the cap but also in the same color as the jersey.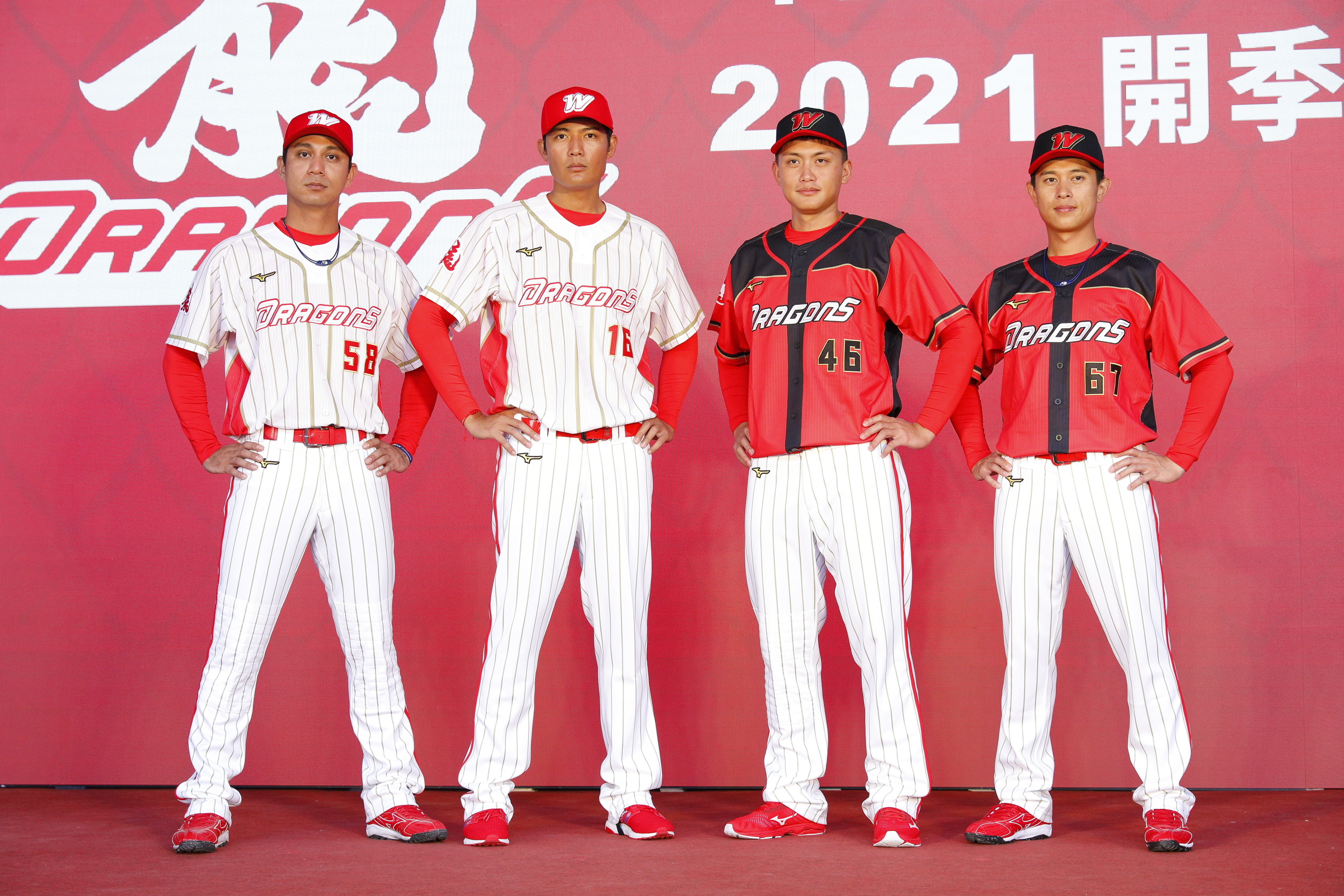 The Wei Chuan Dragons are a revival of the CPBL team that existed from 1989 through 1999. Back then the team was located in Taipeh. Nowadays the team will call Hsinchu City home.
The team released a promotion video.