It all started with a list of 42 teams that should be kicked out of affiliated ball. Now a year later, what is the status? How many of these 42 teams have really been kicked out of Minor League Baseball?

The following leagues and their teams are not affiliated anymore. They have been demoted to become "Draft Leagues", "Independent" Leagues or Collegiate Leagues. In all of the cases, the MLB owners don't have to pay he salary of the players anymore, something this whole mutilation was all about.
The Appalachian League, turned into a collegiate league. The teams will rebrand for the 2021 season:

1. Blue Field Blue Jays
2. Bristol Pirates
3. Burlington Royals
4. Danville Braves
5. Elizabethton Twins
6. Greenville Reds
7. Johnson City Cardinals
8. Kingsport Mets
9. Princeton Rays
10. Pulaski Yankees

The Pioneer League turns into an "independent" league. All members will join and keep their moniker:
11. Billings Mustangs
12. Grand Junction Rockies
13. Great Falls Voyagers
14. Idaho Falls Chukars
15. Missoula PaddleHeads
16. North Colorado Owlz (Orem Owlz move to new ballpark in Windsor, CO.)
17. Ogden Raptors
18. Rocky Mountain Vibes

Then we have the newly erected Draft League in which four teams of the New York-Penn League are known to participate and one from the Eastern League: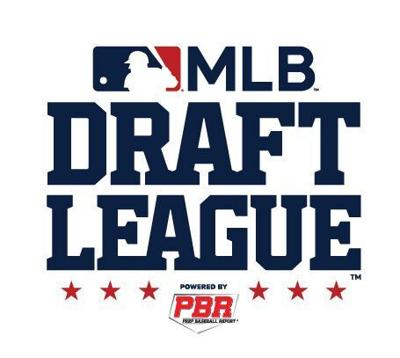 19. Mahoning Valley Scrappers (former NY-Penn)
20. State College Spikes (former NY-Penn)
21. Trenton Thunder (former Eastern League)
22. West Virginia Black Bears (former NY-Penn)
23. Williamsport Crosscutters (former NY-Penn)

There are still ongoing talks about a sixth team of this Draft League but no name has been mentioned yet.

According to Ballpark Digest, the New York – Penn League's Vermont Lake Monsters will move to the Frontier League and the Tri-City ValleyCats will also move to indy ball. Also the Norwich SeaUnicorns may end up in indy ball according to Ballpark Digest, so that makes three more clubs that will leave the ranks of affiliated ball.

So far the future of the following clubs is still unclear:

Charlotte StoneCrabs, Jackson Generals, Bowie BaySox, Florida FireFrogs, Lancaster JetHawks, Burlington Bees, Clinton LumberKings, Lexington Legends, Auburn DoubleDays, Batavia MuckDogs, Lowell Spinners, and Staten Island Yankees.

Some of these clubs have been rumored to go Indy or being moved to another MiLB league but so far, nothing is official.

So for now, 23 clubs are moving to MLB partner leagues, three are (very) likely to join Indy ball and of 12 teams, the future is still unclear.

One team that will likely cease to exist is the Florida FireFrogs but that is also not engraved in stone yet.