Lately, Sweden was hit hard by the coronavirus but nevertheless, the country's baseball federation decided to start playing. The highest Swedish League, the Eliteserien, will also start on July 1st.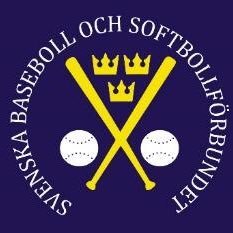 Unlike many other European countries, the Swedish government did not impose a lockdown. On the contrary. The Swedish people were asked to stay home as much as possible and not to make unnecessary trips. No force but an appeal to the sense of public responsibility.
In the beginning, the tactic seemed to work but eventually, it appeared to be the wrong choice. Nevertheless, the Svenska Baseboll och Softboll Förbundet (Swedish Baseball and Softball Federation) announced it will start the season in early July.
This year the competition will be cut in half and there will be a North and a South division. The games will be implemented with the restrictions set by the union for the clubs. This means a maximum of 50 people per game, including players, referees, officials, and audience. As a result, there will only be limited room for fans in the stands.
Match hosts will ensure compliance with the restrictions, both for the public and players and others. Of course, these match hosts have no police powers, so people are asked to obey the host's calls.
Also, the amenities will have to deal with restrictions. Selling points will be open but will only serve one customer at the time.
It is good to read that another country is starting its competition but as the coronavirus is not quite in check in Sweden yet, one may wonder if the Swedish Baseball and Softball Federation is making the right choice.