Just two months after the previous World Ranking, the WBSC unveiled the newest one. In this new ranking the Dutch drop two spots from the seventh place to the ninth.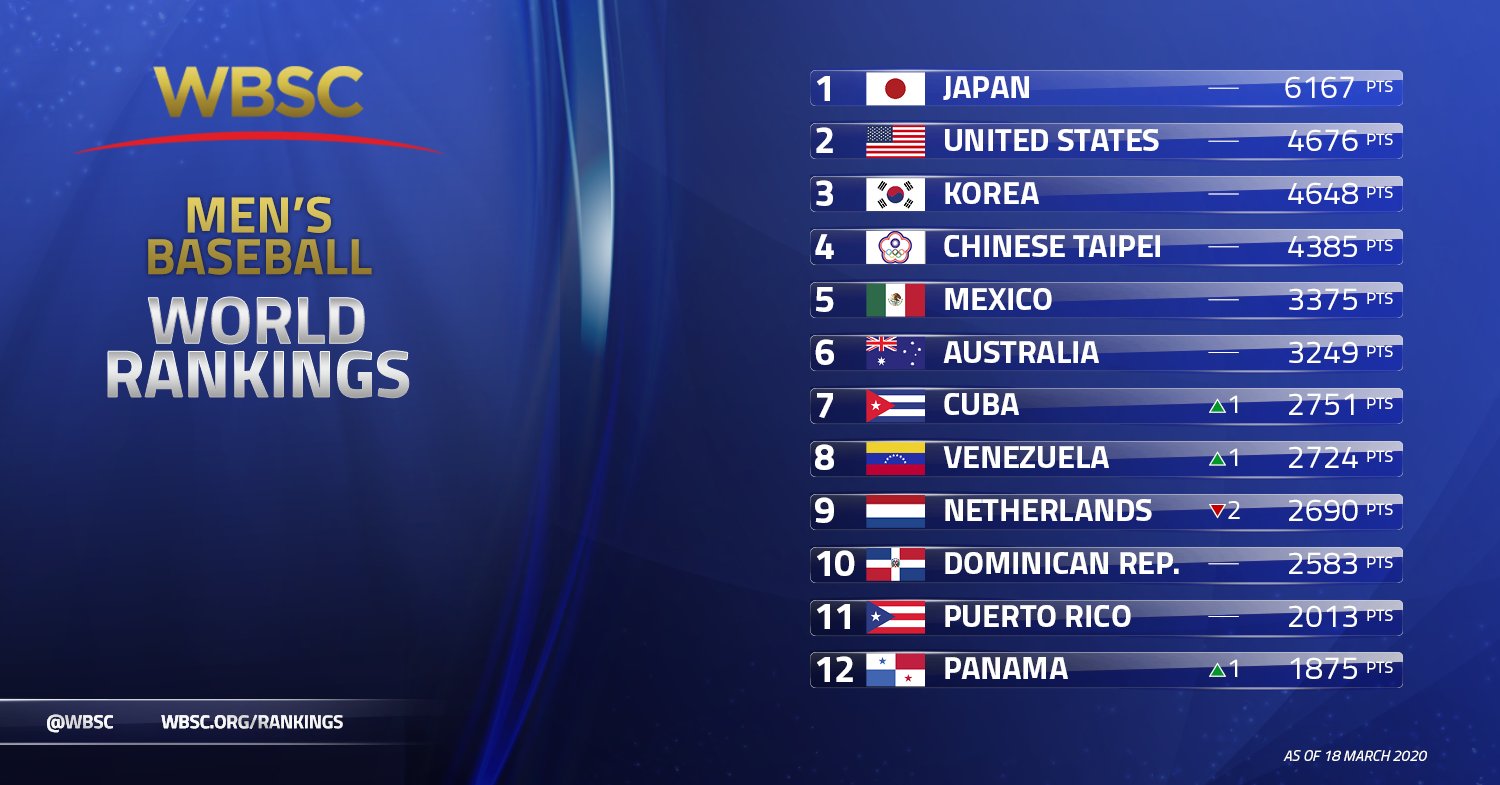 Only after two months, the WBSC comes with a new ranking for baseball and softball. Of course, it is rather odd that after just two months, the governing body unveils a new one.
The Dutch were surpassed by Cuba and Venezuela as both countries gained a spot. Canada lost its no. twelve spot to Panama that gained one spot. The eternal rival of the Dutch, Italy, stayed put at the 17th place. The Czech Republic remains the second-best European country in the baseball ranking with its 16th spot.
As the world rankings are based on the results of tournaments of the last four years. The Dutch had the same number of points than in the previous ranking but since Venezuela and Cuba added 100 and 110 points respectively, both countries left the Dutch behind. As both Cuba and Venezuela played in the U23 Qualifier of the Americas and made it to the main tournament, both countries earned extra points.
Perhaps another odd thing about this world ranking is the fact that results of youth teams are also being taken into account. This doesn't happen with any other sport. But on the other hand, it forces countries to develop a solid youth program.