Two young Dutch players signed a contract with the Toronto Blue Jays. Jiorgeny Casimiri (HCAW) and Sem Robberse (Quick Amersfoort) will join the only Canadian MLB organization.
Both players are pitchers. Casimiri acted as a reliever for HCAW this season. Robberse was one of three starting pitchers for Quick Amersfoort.
The seventeen-year-old Casimiri started his career in The Hague, where he played for ADO and Storks before he went to Curaçao Neptunus. In 2018 he debuted in the Dutch hoofdklasse with that club. For Casimiri, who is attending the CTO sports school in Amsterdam, the move to HCAW was a logical one since Bussum, where HCAW is located, is near Amsterdam. So far this season, Casimiri has a microscopic 0.77 ERA in 23.1 innings in which he posted a 1-1 record and kept his opponents limited to a .163 average.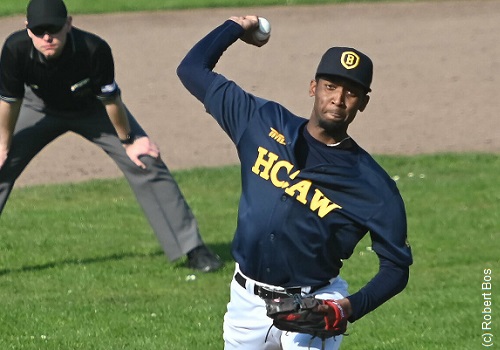 Sem Robberse started to play baseball at Red Caps in Leusden (near Utrecht). After he moved to UVV and Scimitars (the baseball academy in Bussum), he landed at HCAW where he debuted in 2018. This year he jumped ships and joined Quick Amersfoort, where he has become the club's ace. In nine starts, he posted a 6-3 record with a 1.83 ERA and keeping his opponents to a .205 batting average. Young starters like him are hard to find, so he will be dearly missed by Quick Amersfoort after this season.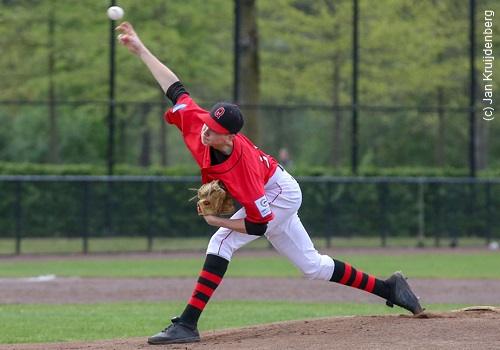 Both players are part of team Kingdom of the Netherlands U18. Even though both players will join the Blue Jays later this month, they will be allowed to participate in the U18 World Cup.