On day one of the fifth round, the following games were scheduled: L&D DSS @ L&D Amsterdam Pirats, HCAW @ Meerlease Pioniers, Curaçao Neptunus @ Quick Amersfoort and De Glaskoning Twins @ Silicon Storks.
L&D Amsterdam Pirates  20  –  1  DSS

Debuting in the Dutch hoofdklasse with a grand slam home run. How often does that happen? It happened to Kit Gijsbers, who debuted in the fifth inning as he was sent to center field. One inning later, in his first at-bat, he jacked the first pitch he saw to center field for a grand slam.
Rob Cordemans was his old self again as he struck out five and gave up two hits and two walks in five innings. For Pirates fans, this was an exciting game but in fact, it wasn't a game at all as DSS was limited to three hits while Pirates collected seventeen and scored twenty runs. Until the fifth inning, DSS could keep pace rather well as they only trailed by three runs. But the team clearly fell short in the batter's box. In the fifth inning, the Pirates' offense exploded for nine runs. One inning later the team rehashed the whole thing again as it
scored eight times. Eventually, DSS managed to score their sole run in the sixth inning. Rob Cordemans earned the win while Juan Carlos Sulbaran took the loss.
Best hitter for L&D Amsterdam Pirates was Kenny Berkenbosch, who went 3 for 4 with a double and three RBI.
HCAW  6  –  6  Meerlease Pioniers

A tie but it must feel like a loss for HCAW as the team blew a 6-3 lead in one inning.
Already leading 2-1, HCAW took a 5-1 lead in the fourth inning on Patrick Bok's three-run home run. With the bases loaded in the bottom of the fifth, Raul Jacobs walked in Meerlease Pioniers' second run. A 6-3 ground out by Nolan Beugeling drove in Pioniers' third run. In the next three innings, Pioniers didn't score despite loading the bases in the sixth. But after HCAW scored once in the top of the ninth, four walks and a single drove in three runs to tie the game at six in the bottom of that inning. In the tenth inning, HCAW came close to take the lead as it loaded the bases with two outs but Renagiel Martis grounded into a force out at second to end the inning. Also Pioniers did not score in the tenth, so the game ended in a tie.

Norbert Jongerius was the best hitter for HCAW with 2 hits in four at-bats with an RBI and a run scored. Tyler Boersma and Joey de Koning both went 1 for 2 for Pioniers. De Koning scored twice while Boersma drove in two.
Curaçao Neptunus  7  –  3  Quick Amersfoort

For most of the game, Curaçao Neptunus trailed but thanks to a big seventh inning, the team turned the tables. Colin van Laar limited Neptunus to only three hits in the first six innings but then it was clear there was no more gas left in the tank. Van Laar loaded the bases and didn't get the needed defensive support which resulted in four runs in that seventh inning. Eventually, it became clear that Quick Amersfoort lacked sufficient pitching depth as Neptunus scored three more times. Diegomar Markwell was saved by the bell. He gave up three runs in six innings but the four runs Neptunus scored in the top of the seventh frame, helped him to get the win before he was replaced by Kevin Kelly in the bottom of
the seventh. Baseball can be a bitter game because thanks to a good outing in the first six innings, Colin van Laar took the loss anyway.
Dudley Leonora was the best hitter for Curaçao Neptunus as he went 2 for 4 with a double and a run scored.
De Glaskoning Twins  6  –  1  Silicon Storks

A much-needed win for De Glaskoning Twins. Silicon Storks took a 1-0 lead in the second inning, Storks starter, Jurrian Koks limited Twins to only three runs in the first four innings. But in the fifth inning, Twins flexed its muscles. Four singles, a double, a fielder's choice, a throwing error and a ground out led to four runs. Japanese import, Yuto Onodera pitched six solid innings in which he gave up one run on five hits, walked one and struck out eight. Marvin Brown limited Storks to two hits, walked two and struck out three in 1.2 innings. Raf Cocu recorded the final out by striking out Kirsztian Toth.
In the eighth inning Twins scored two insurance run to reach the final score of 6-1. The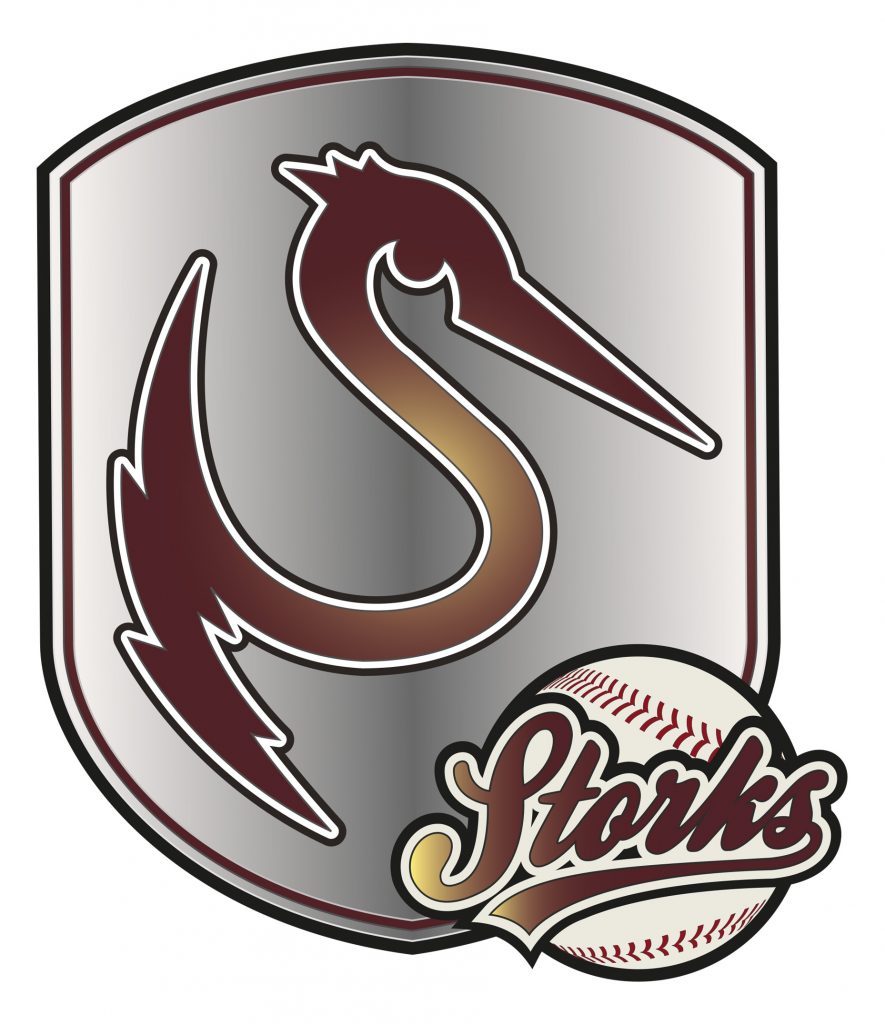 game was shortened to eight innings because of the curfew rule that doesn't allow a new inning to be started after 22:30 (10:30 PM).
Yuto Onodera earned the win.
Best hitter for Twins was Dennis de Quint who went 3 for 5 with a double,
an RBI and a run scored.
This report is brought to you by Score66 Baseball