On day two of round one, the following games were scheduled: Curaçao Neptunus @ De Glaskoning Twins, DSS @ Silicon Storks, Quick Amersfoort @ Meerlease Pioniers and L&D Amsterdam Pirates @ HCAW.
Curaçao Neptunus  10  –  1  De Glaskoning Twins
A flattering result for Curaçao Neptunus. In a real pitching duel in which Orlando
Yntema (Neptunus) and Nick Veale (Twins) limited the opponent to respective three and two hits, neither team scored until the seventh inning. Yntema ruled on the mound as he struck out ten, while Veale struck out only one but ruled in his own way by getting a lot of groundouts.
Eventually, it was De Glaskoning Twins that opened the score in the bottom of the seventh. After Jason Halman drew a walk off Elton Koeiman, he advanced to third thanks to two groundouts. He scored when Nick Peels got on base on a fielding error by pitcher Brendan Schoemaker, who had just replaced Koeiman. But the bullpen of Twins appeared to be today's Achilles heel. After Nick Veale was replaced, the bullpen allowed ten runs in two innings. Brendan Schoemaker earned the win for Neptunus, while
Marvin Brown took the loss for Twins.
Best hitter for Curaçao Neptunus was Dudley Leonora, who went 2 for 3 with two runs scored.
DSS  10  –  4  Silicon Storks
In a high scoring event, DSS stayed at the right side of the score easily.

DSS took a 3-0 lead in the first two innings before Silicon Storks came back in the game as it scored two runs in the bottom of the third. In the next innings, DSS would continue to score and thus walked away to a solid victory. DSS' best inning was the seventh. A bases-loaded walk and a two-run single by Runai Coran, drove in three runs for the team from Haarlem. Both teams got their offense running as DSS collected thirteen hits and Storks eight. But the defense was rather shaky today. Storks committed four errors and DSS two.
Tim Halderman earned the win after six innings in which he gave up three runs (two earned) on five hits and a walk and he struck out four. Gijs Timmer was tabbed with the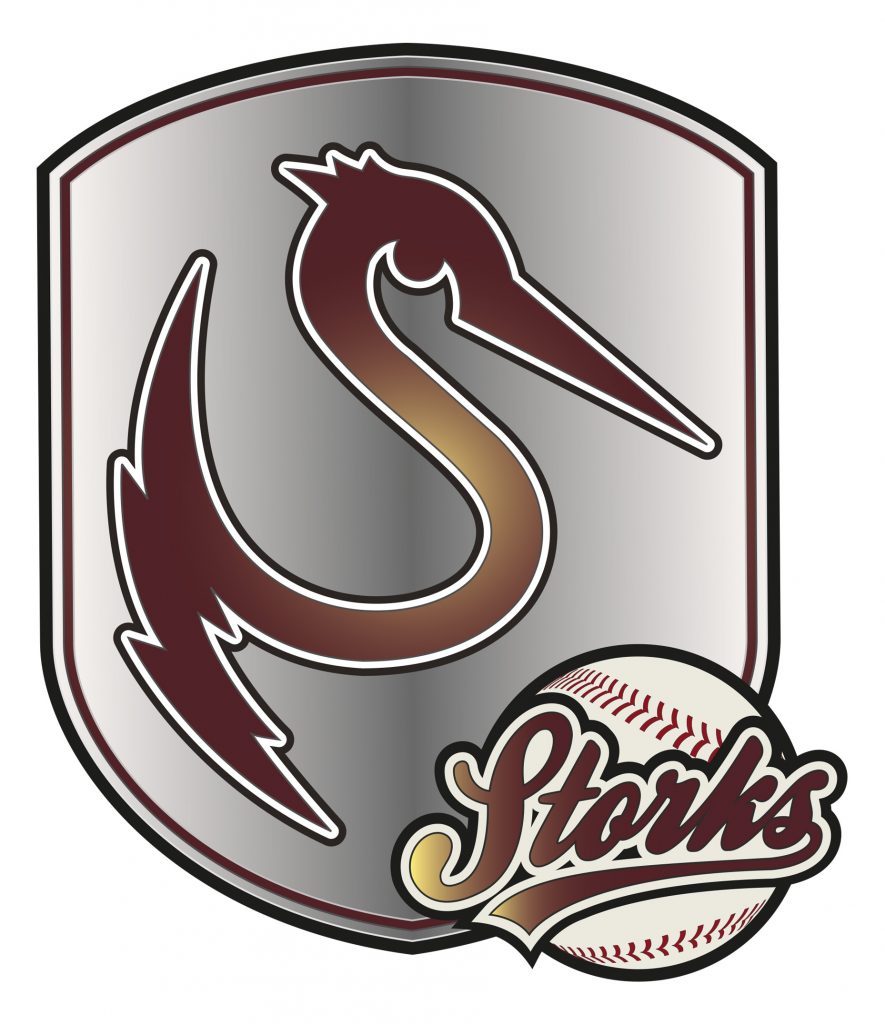 loss. In five innings he allowed four runs (two earned) on five hits and two walks and struck out two.
Best hitter for DSS was Brian Raap who went 4 for 5 with an RBI and two runs scored.
Quick Amersfoort  7  –  6  Meerlease Pioniers
What appeared to become an easy win for Quick Amersfoort turned out to be a close
affair after all. For three innings, Meerlease Pioniers starter Luuk ter Beek kept Quick Amersfoort scoreless. But in the fourth he allowed three unearned runs as he did not get the needed support from his defense. Ter Beek was pulled after four innings and ninety-two pitches. In the fifth and the seventh inning, Quick extended its score to 6-0. Pioniers was limited to three hits in six innings by Sem Robberse. But after Robberse was pulled, Pioniers rallied for five runs of which only one was earned, in the bottom of the fifth.
After Quick extended their score with one run in the top of the eighth, Pioniers rallied for another run. With two outs and the bases loaded, Raul Jacobs singled to shortstop to drive in Joey Eeman. But from there, the offense stalled. 

Sem Robberse earned the win as he shut out Pioniers for six innings and struck out eight. Luuk ter Beek took the loss after four innings, in which he allowed three unearned runs on three hits and two walks as he struck out two.
Best hitter for Quick Amersfoort was Joran Berkhout as he went 2 for 3 with a double and three RBI.
L&D Amsterdam Pirates  8  –  6  HCAW
This game proved once again that it ain't over until it's over. For the biggest part of the
game, L&D Amsterdam Pirates trailed by five runs (5-0 and 6-1) but in the final two innings, the team came alongside and walked away with the win. This must have been extremely bitter for HCAW pitcher Kaj Timmermans, who kept Pirates in check for 6.2 innings. Based on his effort, HCAW had deserved more.
HCAW took a 5-0 lead in the second inning when Kevin Heijsek, normally a solid pitcher was hit hard. A bases-loaded walk by Jeandro Tromp, a single by Bob van der Meer and a double by Oliver van der Wijst drove in five runs.
But in the top of the eighth inning with HCAW leading 6-1, the Pirates offense suddenly caught fire and scored three runs. Still trailing by two runs in the top of the ninth, Pirates scored four more times to get the win. A fielding error led to one more run for Pirates.
With the bases loaded, HCAW was one out away from the victory as Gilmer Lampe doubled to left center field to clear the bases.
Tom Stuifbergen was directed to the mound and he did what he had to do. He shut the door for the save as Mike Groen earned the win after one inning in which he issued a walk and fanned a batter. 
Linoy Croes and Roelie Henrique both went 2 for 3 for L&D Amsterdam Pirates and
were the team's best hitters today.
This report is brought to you by Score66 Baseball