Fortitudo Bologna announced the acquisition of Kevin Moesquit. The Curaçao born middle infielder will join the Italian powerhouse on May 20, in time for the European Champions Cup.
Apparently, it is never enough for Italian teams. Quite often, Italian teams make moves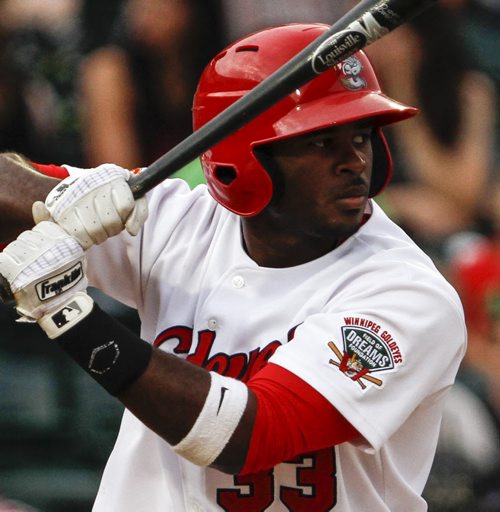 like Bologna does now by acquiring a hired gun to reinforce themselves just in time for the European Champions Cup.
Moesquit has minor league experience. In 2010, he was drafted by the Anaheim Angels and was appointed to the Arizona League in which he played 48 games in 2011. In 2012 he skipped A Short Season and was moved to A Full, where he played with the Cedar Rapids Kernels in the Midwest League. His batting average wasn't very impressive with .237. After his second season in the Midwest League in 2013, his BA was a tad lower than the previous year. For the Angels it was a reason to release Kevin, who then signed a contract with the independent Winnipeg Goldeyes of the American Association.
In 2014, Kevin jumped the big pond and joined Mampaey The Hawks, that just had earned a promotion to the Dutch hoofdklasse. Kevin was the best hitter of the team with the following slug line: 0,333 / 0,457 / 0,493.  His performance was a reason for Corendon Kinheim to lure him to Haarlem, where he would play for the next two years. With Kinheim, Kevin would reach the Holland Series but would fall to Neptunus. Kevin's defense wasn't as impressive as his hitting. In 2016 for example, he committed twelve errors in forty-two games, third worst of the team.
After the dramatic transition period of 2016, Kinheim would lose all of its hoofdklasse players and stepped down to the overgangsklasse (one level lower). Kevin opted to go to Japan where he joined the independent Shiga United for the 2017 season.
According to the website of the FIBS (Italian Baseball and Softball Federation), Bologna will use Moesquit as a utility player.