On day three of round two, HCAW hosted Curaçao Neptunus. DSS went to Hoofddorp to face Pioniers, Cityside Apartments Quick Amersfoort slaughtered Silicon Storks in the Hague and L&D Amsterdam Pirates did not have any problems with De Glaskoning Twins in Amsterdam.
Curaçao Neptunus  5  –  1  HCAW
Three errors led to three unearned runs for Curaçao Neptunus. Not that the club would
not have won without the errors. HCAW could not get a grip on the pitches of the Neptunus pitchers. Only Japanese import Riki Saito gave up a run on two hits and a walk in one inning of work. Neptunus, on the other hand, scored two earned runs with Kaj Timmermans on the mound, so without those errors, the score would have been much more bearable. Timmermans gave up the first (earned) run in the second inning when Quentin de Cuba singled up the middle to drive in Shaldimar Daantji from second base.
The second earned run was scored in the fifth inning when Stijn van der Meer tripled down the right-field line and drove in Jochem Koedijk. 

Elton Koeiman pitched 5.1 innings for Neptunus and limited HCAW to six hits, walked one and struck out two. With these 5.1 innings, Koeiman pitched long enough to earn the win.
Best hitter for Curaçao Neptunus was Jochem Koedijk as he went 2 for 4 with a run scored.
DSS  3  –  4  Hoofddorp Pioniers
Extra innings today in Hoofddorp. With the score tied at three at the end of the ninth, a
tenth frame had to be played. 
Where Luuk ter Beek blanked Curaçao Neptunus for six innings last week, he gave three runs to DSS in the same number of innings today. The other two pitchers player/coach Mervin Gario used limited DSS to only two hits for the remainder of the game. Nevertheless, Ter Beek did not pitch a bad game as he gave up six hits, walked just one and fanned four.
DSS didn't score after the third inning. Hoofddorp Pioniers, on the other hand, scored on a regular basis: One in the first, one in the third, one in the fifth and one in the tenth.
The fourth run for Hoofddorp was scored in the tenth inning thanks to singles by Glenn
Bakker, Joey de Koning, and Tyler Boersma, who drove in the winning run.
Ibrahin Redan was the best hitter for Pioniers as he went 2 for 3 with two RBI and two walks drawn.
The win went to Angelo Wicklert, who pitched the tenth inning and kept DSS hitless.
Cityside Apartments Quick Amersfoort  13  –  1  Silicon Storks
For two innings, Silicon Storks' pitcher Jurrian Koks could keep Cityside Apartments
Quick Amersfoort from scoring but then the Quick hitters jumped on him. In the third inning, Koks allowed four runs, one thanks to a throwing error.
In the fourth things got even worse as Quick scored five times on four singles and three errors.
Eventually, Quick Amersfoort scored four more runs, one in the sixth and three in the eighth, to limit the game to eight mercy rule innings. The sole run that Silicon Storks scored came in the fourth when Runai Coran and Kendrick Delima hit consecutive singles to get runners on the corners. Coran scored on Aldrich Guzman's 6-4 fielder's choice.
Even though the score may implicate it was a slugfest, only four extra-base hits, all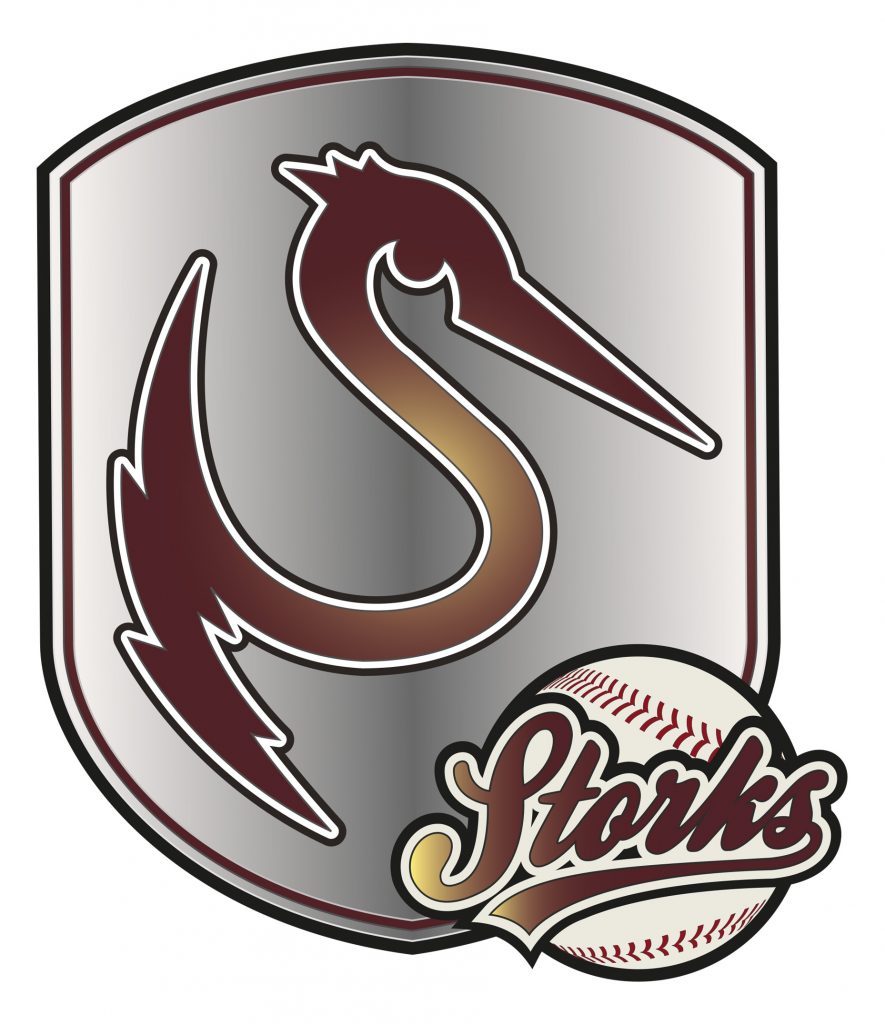 doubles, were hit by Quick Amersfoort.
The win went to Jos de Jong. In six innings, he gave up one run on four hits and he struck out seven. Jurrian Koks took the loss.
Four hitters of Cityside Apartments Quick Amersfoort shared the honor of being the best hitter. Wesley Bernardus, Jelle Blaauw, Rachid Engelhardt and Tijmen Takke all went 2 for 4. Rachid Engelhardt had the most impact though as he drove in five runs.
De Glaskoning Twins  1  –  7  L&D Amsterdam Pirates
Today, De Glaskoning Twins could not get a grip on the pitching of L&D Amsterdam
Pirates. Kyle Ward kept them on a leash in four innings. Ward allowed only one hit and struck out four. Rob Cordemans, who relieved Kyle Ward in the fifth, was the only pitcher of Pirates who gave up a run. In the sixth inning, Cordemans gave up a walk to Dave Janssen, then threw a wild pitch that allowed Janssen to advance to second base. Brian Biezen then singled down the left field line to drive in Dave Janssen for the sole run that Twins scored.
The pitching of Twins faltered today. Reynaldo Sarmiento Claro lasted just 1.1 innings in which he gave up two runs on two hits and four walks. His replacement in the second inning was Mic van de Ven. Mic hit three hitters with a pitch, allowed one hit gave up a walk and was tabbed for three runs. Mic was replaced after 1.1 inning by Jan Evertse. Jan lasted a bit longer but in just 2.1 innings he had to surrender two runs on three hits and a walk. Pastor Chavez Martinez and Nick Peels kept Pirates in check for the remainder of the game. Pastor walked three but did not allow a run in 0.2 innings, Nick pitched the
final 2.1 innings and gave up three hits and struck out one.
Rob Cordemans recorded the win. Reynaldo Sarmiento Claro took the loss.
Remco Draijer en Max Clarijs both went 2 for 3 with a double for L&D Amsterdam Pirates. Clarijs had the most impact though as he drove in three runs.
Standings after two rounds:
| | | | | | | | | |
| --- | --- | --- | --- | --- | --- | --- | --- | --- |
| | Team | Games | Won | Tie | Lost | Points | Runs for | Runs against |
| 1 | Curaçao Neptunus | 6 | 6 | 0 | 0 | 12 | 38 | 6 |
| 2 | L&D Amsterdam | 6 | 5 | 0 | 1 | 10 | 28 | 11 |
| 3 | Quick Amersfoort | 6 | 4 | 0 | 2 | 8 | 45 | 31 |
| 4 | DSS | 5 | 2 | 0 | 3 | 4 | 16 | 23 |
| 5 | De Glaskoning Twins | 6 | 2 | 0 | 4 | 4 | 24 | 27 |
| 6 | HCAW | 6 | 2 | 0 | 4 | 4 | 21 | 41 |
| 7 | Hoofddorp Pioniers | 5 | 1 | 0 | 4 | 2 | 12 | 22 |
| 8 | Silicon Storks | 6 | 1 | 0 | 5 | 2 | 26 | 49 |