After a fruitful year with the West Michigan Whitecaps, Tom de Blok has been promoted to the Lakeland Flying Tigers (A-Advanced affiliate of the Detroit Tigers in the Florida State League).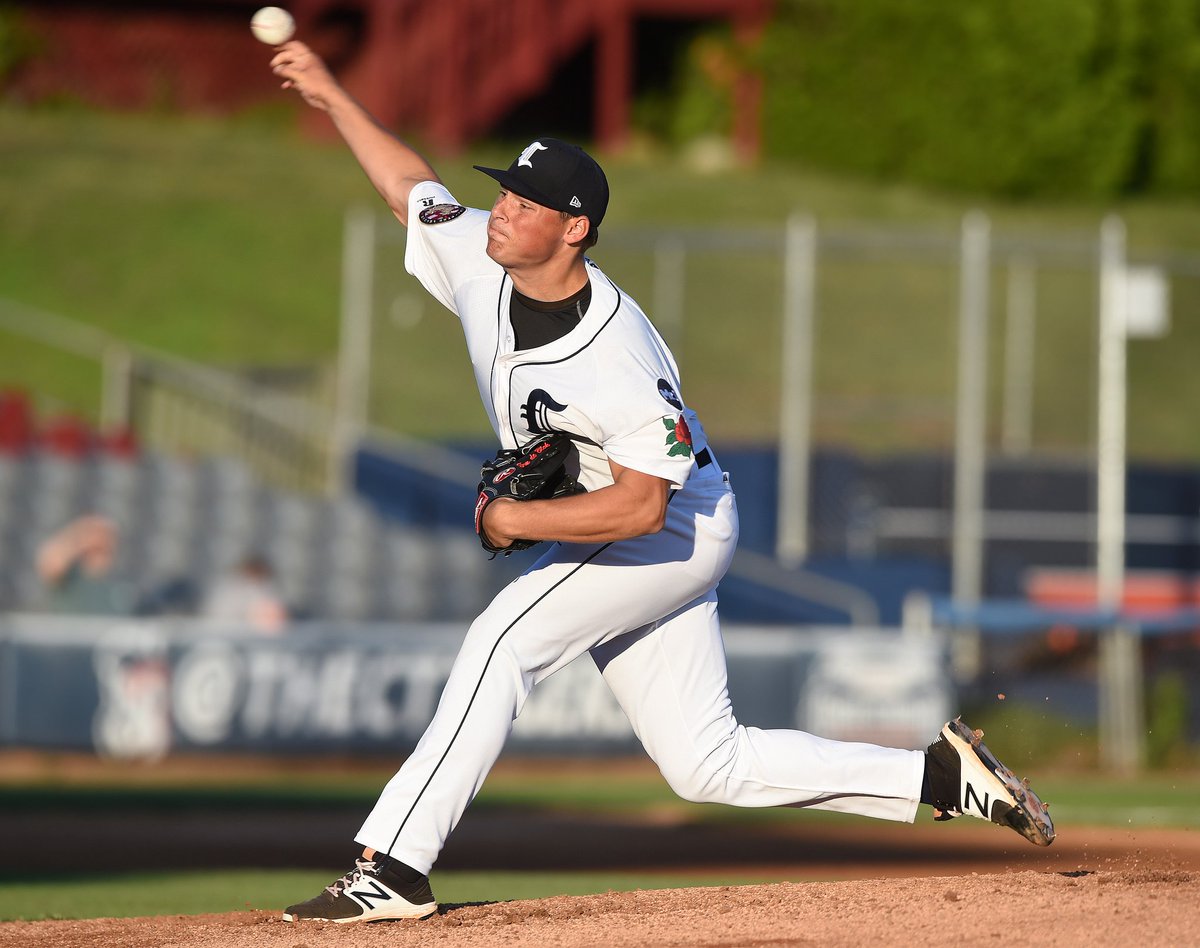 The 21-year old righthanded pitcher from Amstelveen in the Netherlands earned this promotion by having a great season in 2017. After a stellar performance with team Kingdom of the Netherlands during the World Baseball Classic, he was approached by the Detroit Tigers, who signed him to a minor league contract. Tom managed to strike a deal that he would be placed on the roster of the West Michigan Whitecaps. Much to his luck as he wasn't able to strike a deal with the Rakuten Golden Eagles in November 2016 after the club from the NPB also showed interest in him.
As his role with his Dutch hoofdklasse club L&D Amsterdam Pirates was a closer, the Tigers started to use him as a reliever as well. But with a fastball that hit more than 90 mph, the Tigers changed their mind and decided to push him to the role of starting pitcher.
Tom was sent down to the Connecticut Tigers to fill the role of a starter, but after one start (a 3.2 inning outing), he could pack his bags again and return to the Whitecaps.
His stats with the Whitecaps were absolutely great. In 23 games (11 starts) he posted an ERA of 2.87 and a WHIP of 1.02 with 78 strikeouts as he kept his opponents limited to a batting average of .226. At some point during the 2017 season, Tom was hit hard but that appeared to be part of the learning process.
It remains to be seen how well Tom will do at A-Advanced. Don't be surprised if he has to adapt to the level. But he has shown he is capable of learning and adapting with the Whitecaps as well.