Recently you could read here that former quarterback of the Denver Broncos and the New York Jets, Tim Tebow, would be added to the roster of the Columbia Fireflies (A Full Season affiliation of the New York Mets in the South Atlantic League) and that the team could expect a lot of extra fans.
If the sale of the merchandise is an indication of what they can expect, 2017 will be a hit. Within 24 hours after the announcement of his addition to the roster and of the sale of the merchandise, the Tim Tebow t-shirts were sold out.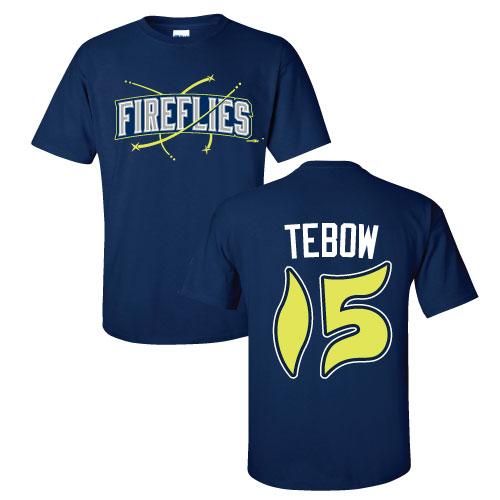 The only jersey t-shirts available are those in youth sizes. 

The (replica) Fireflies jerseys, likely will be available from this week.
Fireflies public relations director Kevin Fitzgerald said that the ticket sales were up since the announcement about Tebow being added to the roster, was made.
Ever since the club is promoting his presence in every possible way on the social media.